Mom Talk Radio
(and BSM Media and MomTV) sent me a message on Facebook this morning on her way from St. Petersburg to Helsinki "On my way to your homeland tomorrow via ferry. Can't wait to get there. I just want to find a laundry mat so badly. Please tell me they exist."
If you google for it, here might be some helpful words to know in Finnish.
Laundry mat
= itsepalvelupesula
Cleaners
= pesula
Self service
= itsepalvelu
open / opening hours
= auki / avoinna The prices for laundry mats are around: one wash 4,50- 6 euros, dryer 1,80 – 3,50 euros. Laundry detergent available for 1-2 euros. The price varies how large your load is.
Some of the Helsinki Laundry Mats
Töölö part of the town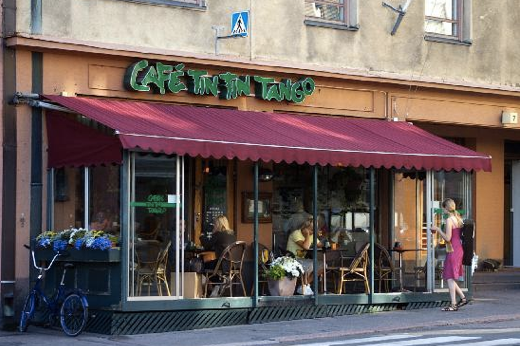 Kahvila Tin Tin Tango
Töölöntorinkatu 7 00260 Helsinki Te. 09 2709 0972 +358 44 70 92 710
Highly recommended, but you need to call to reserve the washer.
Tin Tin Tango
is a coffee shop with laundry mat and sauna facilities. Perfect place to wash your clothes, take a bath yourself and try out the Finnish sauna culture – or just enjoy a cup of Finnish coffee while waiting for your laundry. Open: Mondays – Thurs 7 AM – midnight Fridays 7 AM-2 AM Saturdays 9 AM-2 AM Sundays 10 AM – Midnight Prices: One wash is 4 euros, dryer 2 euros, wash detergent 1,20 euros per wash.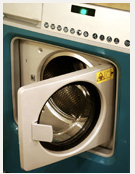 CLOSE TO CENTER, walking distance from Mannerheimintie:
Rööperin Itsepalvelupesula (laundry mat)
Punavuorenkatu 3 Helsinki Open: Mon-Thu 8AM–8PM, Friday 8AM–6PM, Saturday 10AM–3PM, Sunday 12PM–4PM.
Easy Wash itsepalvelupesula (laundry mat)
Kalevankatu 45 Helsinki Open: Monday-–Thursday 10AM–8PM Fridays 10AM–6PM Saturdays 10AM–4PM not open Sundays
KALLIO part of the town
Puhtola

Laundrymat (they also have folding service) Agricolankatu 13, 00530 Helsinki Open: Mon – Sun 10AM–10PM Service weekdays 10AM–5PM, Saturdays 10AM–2PM. Good question. I have never seen one, and while the apartments in Helsinki are tiny, many apartment buildings have a laundry facility for the tenants, and students use their parents washers, and I have to say, I have never needed one while living in Finland, so I had to dig some information. Thanks to Kristiina Pääkkönen of

MEMEgroup

and

Benny Alexander Tulirinta

who immediately stepped up to help. Dry cleaning and cleaners are very expensive in Finland, and so is the laundry service at hotels, so laundry mats really would be ideal for travelers, but I wouldn't really call them cheap either. More links:

Fonecta list of laundry mats City magazine's laundry mat test

PS. If you have travel related questions, let us know! Skimbaco team includes several world travelers, and specialize in travel in Europe and the USA.

A very good friend of mine, Maria Bailey of