Ultimate Gifts for Snow Bunny
I know Leigh said in
her Holiday Gift Guide post that diamonds are girls best friend
and in a way it is true.. but there are also girls who wish not to have the Tiffany box under the tree, and who prefer the black diamonds on the mountains instead. I may not be as much into the
outdoor sports as Satu,
but I do prefer the diamonds in the slopes more than on my fingers. To me nothing you can give in a box compares to what the glittery snowy mountains offer. If you know a woman to whom "luxury" is defined by the quality of snow, the altitude of the mountain and the distance between the slope and the ski lodge, these gift ideas might be on her list for the Holidays. This is what I sent for Santa.
1. Lone Tree Ski Jacket by Marmot
($289.95) The
Lone Tree Ski Jacket by Marmot
is one of my favorite new ski jackets for the 2012-13 ski season. It has all of the technical aspects you'd expect from a high tech ski jacket, yet it looks simple and good enough for street use too making it a multi-function jacket for those who don't get 30 days or more of skiing each season.
2. Völkl Kenja Women's Skis
($649) I saw the
Völkl Kenja skis
in a local ski shop this weekend and my husband had to peel me off from them. Nice fat double tips, perfect for Utah or Colorado powder, yet they are sturdy for packed snow in Finland or Vermot. Ready to take on any mountain, just like she is. This ski gets Ski Magazine Gold Medal and is Skiing Magazine Official Selection for 2013.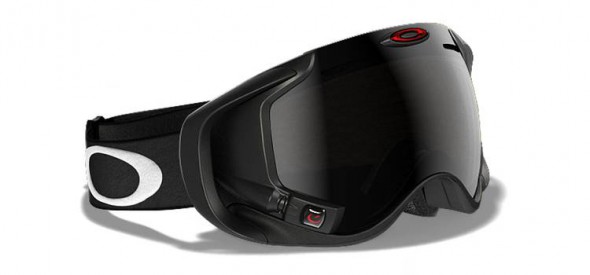 3. Airwave Snow Goggles by Oakley
($599.95) (THE MOST POPULAR!) While at first you might wonder why Oakley Airwave Ski Goggles come with a 600 dollar price tag, but once you get to know these luxury snow goggles a little bit better, you get it. They don't just give her a perfect visibility on the slopes with crystal clear vision but she will be able to have preloaded maps available for many resorts, abd can find her location and even track others in your group. Additional sensor information includes altitude, speed and vertical descent data. Bluetooth connectivity allows pairing with a compatible smartphone for immediate viewing of incoming calls and text messages, and if your Bluetooth-enabled smartphone has music, playlists can be accessed and controlled. And if this is enough to wow you – the Oakley Airwave goggles allow you to view jump analytics that show distance, height and airtime. I'd say these are a must have for a slope snob who wants to have the latest and the greatest. No wonder that these have been flying off the shelves this Holiday shopping season.
4. Osprey Karve Backpack
($79) I don't go on any ski trips without at least one Osprey bag with me. The
Osprey Karve 6 Backpack
is great for skiing and snowboarding, and comfortable to wear even on the ski lift. She can even strap her skis or snowboard to the Karve for back-country mountain climbing.
5. European Ski vacation: Gstaad, Switzerland
Surprise her with a romantic getaway to Switzerland, but instead of strolling the streets of Venice, you know she will like more holding hands in the ski lift and then racing down the mountain side. Gstaad in Switzerland is like a fairytale ski town with several ski resorts close by. Stay at
The Alpina Gstaad
, it is the first five-star hotel to be newly built in Gstaad in 100 years. The Alpina Gstaad overlooks the village which is nestled in Saanenland in the heart of the Bernese Alps. The hotel is designed in the style of a luxurious private chalet, and has a luxurious spa as well. Rates from $756.
6. American Ski Vacation: Park City, Utah
For a whole family ski gift idea: book a ski vacation in Park City, Utah. Salt Lake City airport is close by and the town gives you the feel of being in the Alps, and Park City Mountain resort is the perfect resort for skiers of all levels. My favorite place to stay at is
Silver Star in Park City
. Their ski lodges are right under a ski lift, and come with several fire places, chef-quality kitchens and balcony hot tubs. Relaxed luxury.
7. POC Receptor + Helmet
$220 Get your wild snowbunny a helmet that looks cool, but more importantly protects her. The
POC Receptor + Helmet
fits the bill perfectly. Don't forget the Communication Neck Roll with powerful Beats by Dre™ speakers and microphone for listening to tunes on the slope.
Read all of the
Holiday Gift Guide
posts and stay tuned for more from all of our writers.