Thank goodness spring break is around the corner. My family is going to take a few days to explore the mountains of North Carolina. We'll be stopping in Asheville for one night, then spending a few days in the mountain town of Highlands, where waterfalls are as abundant as the curvy roads. In addition to my children's luvies, snacks, and spring coats for that cool mountain air, I'll be taking
our new Intel tablet
on this trip. We didn't have a tablet before owning the
Lenovo ThinkPad 2
, and after taking some time to get used to the new Windows 8 operating system, I cannot imagine not taking it on our spring break excursion.
7 Reasons Why I'm Traveling with My Intel Tablet
1. Travel Planning
I've done a lot of trip planning while watching TV on my tablet. I've mapped out the best routes. I've bookmarked things to see on my travels, too. I want to continue my research while on location. The tablet makes it easy for me to do so. I love my smartphone, but the larger size of the tablet makes it a lot easier to reserach destinations on the go or in the comfort of the couch.
2. Entertaining the Kids in our Room
My kids have basically taken the tablet away from me. They love it. With the built-in inking feature, the kids have so much fun drawing with the tablet. They write notes. They draw glasses on their dad. It's provided hours of entertainment. We love the app Skitch. My daughter has also found some great preschool games, too. I firmly believe in seeing things when traveling, and I don't allow electronics during our dinners, but the tablet will be great for some downtime in the hotel room.
3. Watching Movies or TV Programs
The picture on the Intel tablet is crisp. It's been great for watching TV and Netflix. With free Wi-Fi, I don't have to be limited to what is on cable while in a hotel room or rental house. My son has earphones, so if he doesn't want to watch Mickey Mouse Clubhouse then he can watch something else while we get ready for our day's adventure.
4. Easy Access to Email and Social Media
With the tablet, and the touch of the Windows email app, I have all my accounts right there at the touch of the screen. It truly makes it easier to stay in touch and on top of my email when traveling. My mobile phone is just too small for me to type well. Under the People app, I can view my social media updates and notifications. I can take a photo of us in our room at Old Edwards Inn and Spa with the tablet and share it with my friends immediately.
5. Easy Access to Restaurant Reviews while On-Location
The one thing that the Intel tablet truly masters is speed and easy transition from one thing to another. It's so easy to go from one app to another, watch a movie, or surf the net. It's going to be great to have while traveling to seek out restaurant reviews, search for things to do in a new area, or even to see what's playing at the movies while I'm in town. If I feel like having a burger for dinner, I can find the best burger in town within seconds.
6. Recording Special Travel Moments
I truly need to do a better job of catching special moments on our travels. The built-in camera allows you to transition from video photography to still photography with ease. The camera quality is good. The dual-camera feature enables you to get the videographer in the shoot, too.
7. Catching Up with my Favorite Reads
The tablet is great for reading. I've not downloaded a book yet, but I love reading my favorite blogs on it. I despise reading blogs on my phone. In fact, I don't do it. Now when I travel, I can keep up with what
Katja is posting on Skimbaco
while I'm away.
I'm looking forward to taking the Intel tablet on this trip. I'm sure I'll discover even more great uses while on the go.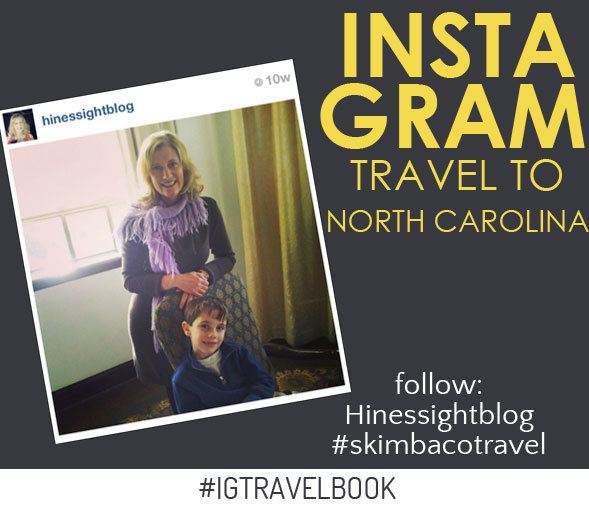 Be sure to follow
@SkimbacoTravel
,
@SkimbacoFood
, and
@Hinessightblog
on Instagram so that you can keep up with me on my travels. I will be staying at the beautiful
Old Edwards Inn and Spa
while in Highlands. This European boutique property recently received the honor of being one of TripAdvisor's Top 25 hotels in the U.S. Disclosure: We don't do product reviews on Skimbaco, but I was given an Intel tablet to use on my travels. Opinions about the tablet are my own.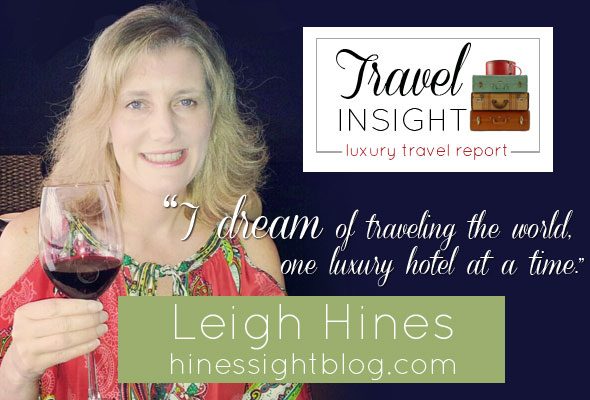 SUBSCRIBE TO SKIMBACO TRAVEL
, travel newsletter delivered to you once a week.