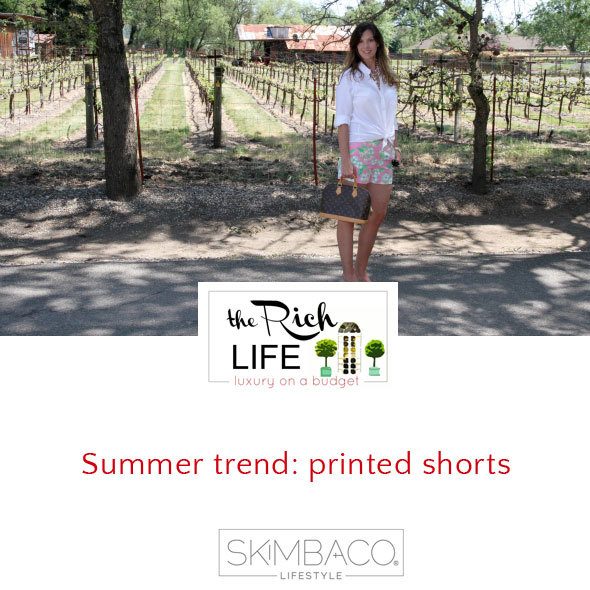 Summer has officially arrived for many of us. Where I live in California, that means rising temperatures and warm weather dressing. Thankfully the trendsetters have declared shorts as
one of the seasons hottest trends
. And not just any shorts.
Printed shorts!
I have my own classic style what I call
Sonoma Chic
, and when it comes to trends I proceed carefully and only buy trendy clothing that makes sense to my style and I will use a lot. To get the most out of the printed shorts, I style them with different looks to get as much out of each pair of shorts as I can.
Sonoma Chic Take on Printed Shorts
Not only are shorts comfortably cool but many printed shorts come in fun, colorful patterns. And printed shorts are a breeze to style! I recently purchased these 
Hawaiian print shorts from Gap
 and can achieve four different looks with them simply by changing my top.  I add a vibrant sweater on cooler days, a classic white button-down for a more tailored look or a slouchy tee for a casual vibe.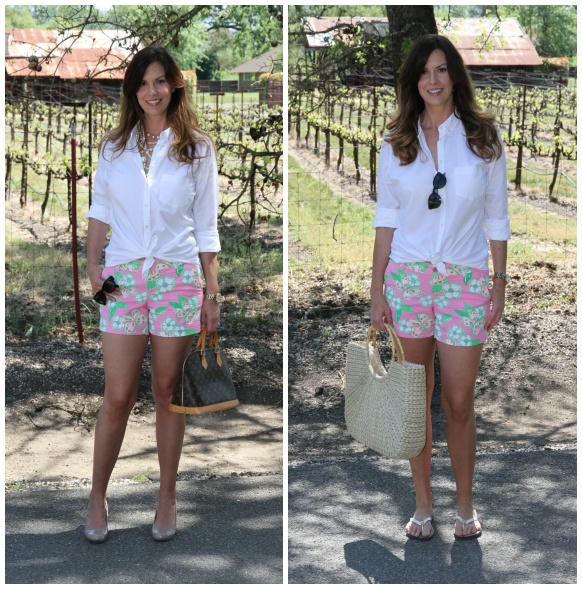 Of course accessories play their part too. Here I'm wearing a pair of 
Lily Pulitzer Callahan shorts 
with a white oxford. On the right, I've got on several strands of pearls, nude pumps and I'm carrying a Louis Vuitton bag. An ideal look to wear on a lunch date or to an outdoor concert. On the left, I am wearing the the same shorts and shirt but with flip-flops, a straw bag and no jewelry.  This look would work for a family barbecue or just running errands around town.
By adding some black strappy heels, a black tee and fitted blazer, I can take my printed shorts out on the town to dinner or to a friend's evening birthday bash.
These 
floral shorts from Gap
 have a feminine and flirty pattern with pops of brilliant orange, green and even a touch of neon yellow.  I let the print run the show by wearing a simple chambray shirt with neutral accessories.If I want to add a little more color, I tie a bright sweater over my shoulders for a preppy look. Printed shorts are fun to wear, easy to style and can take you from casual to dressed up with the right tops and accessories. Are you wearing printed shorts this summer? What is your favorite way to wear them?