Hot summer weather calls for special products to help us look and feel our summertime best. Here are 11 products I recommend that will let you sail through summer looking fabulous!
1. Benefit sun beam
($26.00)  Glow all summer long with this easy to apply highlighter for your face. I like to finish off my makeup routine by dabbing Sun Beam on my cheekbones and brow bones for a golden, sun-kissed shimmer.
2. Bioelements Vitalization Rich Intensity Body Creme
($32.76) Over the years I have tried dozens upon dozens of body cremes and lotions. None compare to the moisturizing ability of Bioelements Vitalization creme. It goes on silky smooth, absorbs into the skin quickly, keeps your skin moisturized all day and it's lightly scented with a lovely botanical aroma. It's no wonder it was voted Best Body Creme in Allure Readers' Choice Award!
3. Macadamia Oil Deep Repair Mask
($17.95)  Spending lots of time outdoors in the sun, wind and water will dry hair out quicker than you can say split-ends. Macadamia Oil Deep Repair Mask will make your hair softer, silkier and leave it smelling fantastic.  A nourishing combination of macadamia nut oil and Argan oils help your hair be its healthiest throughout the punishing summer months and beyond.
4. Blinc Mascara
($26) Are raccoons visiting you this summer? Not the critters but raccoon eyes that happen when our mascara smudges. They are common in hot weather when we perspire. Try this waterproof  "tube" mascara by Blinc that creates tiny tubes around your lashes. Go ahead and swim in Blinc because the tubes won't come off until you're ready to take them off with warm water and a little cleanser.
5. Essie Sandy Beach nail polish
($8.00) Paint your nails the color of summertime with this light, nude shade from Esse. Feminine, delicate and versatile, this color says take me to the beach!
6. Aloe gator Cherry Lip Balm SPF 30 By AGS
($4.75) While most of us are pretty diligent about applying sunscreen to our faces during hot and sunny days, we often forget our lips which can burn and chap easily. I always apply a thick layer of Aloe gator Lip Balm – cherry is my favorite – to my kisser before I go outside. My lips have thanked me for keeping them protected year round with no burns, no cracks and no flaking.
7. Murad Oil-Control Mattifier SPF 15
($39.50) Keep your T-zone, which includes your forehead, nose and chin, shine and oil-free with a mattifying lotion. Murad Oil-Control Mattifier is easy to apply and lasts throughout the day, no powder necessary.
8. Sun Bum Sunscreen
($16.00) I discovered Sun Bum sunscreen
last fall while I was in Kauai
. It's a vitamin E enriched, non-greasy, waterproof continuous spray sunscreen that I like to use on my décolleté, neck and shoulders daily to protect them from sun exposure. It dries fast, smells great and doesn't make a mess on my clothing the way sunscreen lotions sometimes do.
9. Klorane Gentle Dry Shampoo with Oat Milk
($18.50) One thing that will dry your hair out fast is washing and styling it often. Save yourself a wash or two per week and use Klorane Gentle Dry Shampoo instead. Simply spray the shampoo on your roots, gently brush and instantly  your hair looks fresh and clean. Dry shampooing, in lieu of washing your hair, also helps to extend the life of your hair color. Find more ways to
keep your hair color vibrant longer here
.
10. Jane Iredale 'Glow Time' Full Coverage Mineral BB Cream Broad Spectrum SPF 25
($48.00) Even out your face's skin tone and protect yourself from the sun's harmful rays with this moisturizing 25 SPF BB cream. Glow Time goes on light but gives excellent coverage. And a little goes a long way.
11. Ecotools Bamboo Bristle Bath Brush
($9.95) Have you dry brushed your skin lately? I do it three times per week to rid myself of dead skin cells and stimulate blood flow to my skin. Buy yourself a long handled brush like this Ecotools Bamboo Brush and learn how to properly dry brush your skin for health and beauty benefits
in this article
.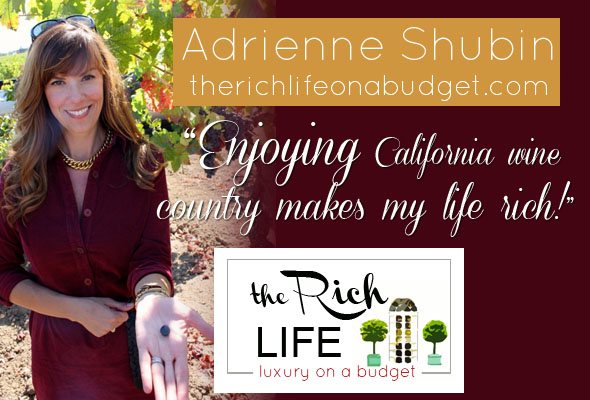 I have a passion for fashion! If you do too, consider subscribing to once a week emailed
Skimbaco Fashion
feed and never miss my fashion post.
Disclosure: I received one of the products as a free sample, but it didn't effect on my opinion of the great product.