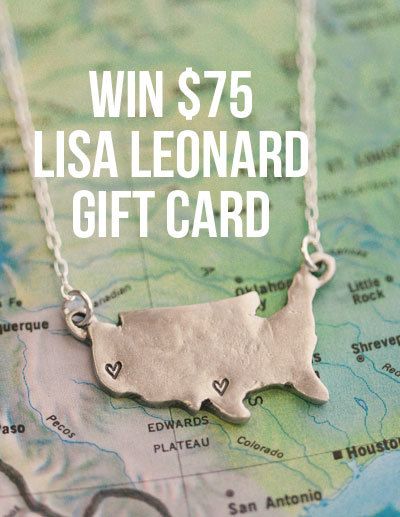 Win One Of FIVE $75 Lisa Leonard Gift Cards!
You know I love Instagram, so when a few blogger friends asked me to team up for a fun and EASY giveaway for our Instagram-friends, it was easy to say YES. Especially when we get to give away 5 $75 gift cards to
Lisa Leonard's website
! Lisa's jewelry is perfect everyday jewelry, and makes an easy gift for a friend or your daughter, and many pieces are under $50. Scroll down for SUPER easy way to enter the giveaway.
I received the
"love is my anchor" bracelet
and it's like made for me – I love boats, bracelets and silver, and I think this will become one of my new favorites to wear this summer.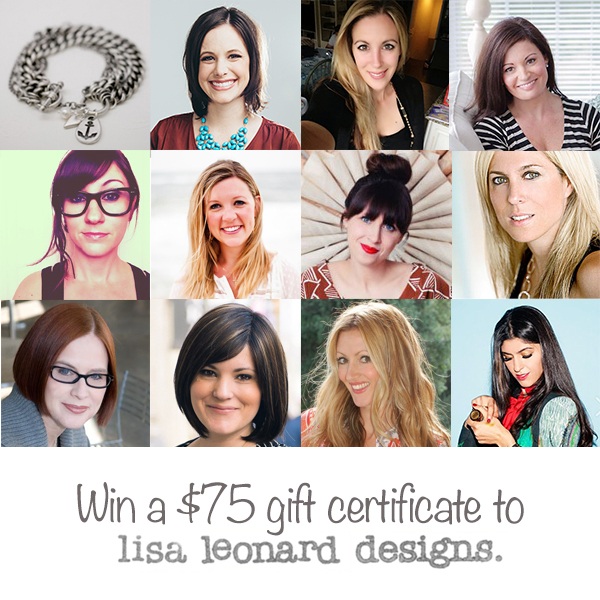 Participating bloggers on Instagram:
thetinytwig.com
– @thetinytwig
themomcreative.com
– @jessicanturner
ladyandtheblog.com
– @verasweeney
prettyconnected.com
– @prettyconnected
MomSpark.net
– @momspark
dearcrissy.com
– @dearcrissy
momgenerations.com
– @audreymcclellan
thestylishhousewife.com
– @thestylishhousewife
accordingtonina.com
– @accordingtonina
blueeyedbride.com
– @blueeyedbride
skimbacolifestyle.com
– @katjapresnal
ENTER NOW!
Entering is easy – all you have to do is to follow our Instagram feeds. For every follow, you will receive one entry. This contest will run until July 7th. There is a DAILY ENTRY that you can do as well on the bottom. Winners will be contacted via email.
$75 Lisa Leonard Gift Card
My mission is to inspire you to live life to the fullest and find your own "skimbaco," how you enjoy life where ever you are in the moment. For ideas for travel, home, food and fashion,
subscribe to weekly Skimbaco Lifestyle
feed on Mondays and
I hope you get my newsletter
that I send out sometimes on Fridays.