What Women Want in 2015.
 The list was interesting, and even though the topic of romance did not make the top of the list, Twelve percent of women who took the survey did confess they would like to meet a new love interest. Gone are the days that women who are not in a romantic relationship on Valentine's Day, sit at home and eat too many chocolate bons bons ,while watching a romantic comedy that will probably make them cry at the end. And gone are the days that hotels simply offer romantic packages that cater to only couples.  Many hotels are thinking outside of the "chocolate" box and are coming up with unique ideas to market to urban professionals who perhaps have not yet made a love match in their lives or in the cities they live. Washington D.C. is a hub for professional singles who have a disposable income to enjoy some of the finer things in life.  
The Ritz-Carlton Georgetown Washington D.C.
caught our eye this month with an innovative approach to perhaps, playing
Cupid
. The hotel is hosting the
communal table dinners
during the month of February.  Every Friday this month, and on Valentine's Day, the hotel will host a special dining series aimed at bringing singles together over a shareable, family-style dinner by the fire in the hotel's chic and romantic Living Room.  This is the first year that the hotel has hosted a series of events like this. "We wanted to offer a fun and unique way to bring people together on Valentine's Day, regardless of their relationship status," explained Ritz-Carlton Georgetown General Manager Jeff Brower. "What better way to do that than over great food and wine in an incredibly warm and inviting atmosphere? The event, or perhaps even Mr and Miss Right.  Brower says that February always has romance in the air, and they like the idea of playing matchmaker, "Absolutely! We hope that this experience allows our guests to create new friends and memories, and would be thrilled if we created a few love matches along the way as well. " Starwood's  
W Hotel
brand also is taking on the role of playing
Cupid
in some cities. Instead of the communal table idea, the
W Hotels of New York, 
is promoting the
Swipe Ripe Package
where they will get you and your friends ready to mingle and hit New York's City's nightlife. They are teaming with
GLAMSQUAD,
a beauty service that will come to your hotel suite, and do your make-up and hair before a night-out in the city.  After GLAMSQUAD applies the finishing touches, a professional photographer will be on hand to take new headshots for your dating apps and profiles. Before heading out to meet your match, Living Room SIP tickets are provided to get you in the mood to dance the night away with your new found Valentine.  This package starts at $650. And just in time to play "Cupid",
The Ritz-Carlton Charlotte,
in North Carolina's largest city, will launch its sophisticated new night-spot on its  15th-floor,
The Punch Room,
on Valentine's night. With
Bar Cocoa,
located in the hotel lobby with its scrumptious, signature heart chocolate for nibbling, February 14th could just be the hottest night to mix and mingle.  Couples will be welcome, too, of course, but this revamped intimate space in the hotel  with views overlooking the city, will only hold 37 guests at a time, with a specific number of spots reserved for in-house hotel guests.  Under the leadership of well-known mixologist, Bob Peters, the new Punch Room, will showcase spirits-based punches, hand-crafted cocktails, hot libations and infused drinks.
Lifelong Charlotte native Peters may just be mixing up a love match along with his new cocktails nightly. Whether or not Cupid strikes under his watch, he's just ready to set the stage for people with common tastes to come together over a good drink. With weekend hours set to end at  1 a.m, it could become one of the best places for urban singles to gather in the North Carolina's Queen City. "Mixology is my passion, and to be able to take it to its creative limits at The Punch Room will be a challenge and a thrill," said Peters. "From enjoying expanded access to fruits, herbs and vegetables for craft beverages, to designing complex yet seamless cocktails that innovate and inspire, I foresee an exciting journey at The Punch Room. I hope our guests will allow us to share this passion with them, and that they will really enjoy the new ride." And for the record, the Ritz-Carlton brand loves to host weddings so maybe we'll start seeing singles who meet at the hotel will decide that these luxury hotels might be the best place to begin their life together as a married couple.  Stay tuned.
Photos courtesy for this story via Ritz-Carlton and W Hotels of New York. 
Read past stories we have covered in Charlotte, N.C. and New York. Leigh is planning a summer excursion to Washington D.C. to cover family travel this summer. Katja is once again in New York state.  For years, Skimbaco has covered New York City content.  Search our archives by typing New York.  Meanwhile here are some of our Charlotte, N.C. archives.
Ways to have a Royal Good Time in North Carolina's Queen City
Travel Insight: Experience NASCAR in Charlotte, N.C. 
Little Girl's Holiday Dream: the  Gift of the American Girl Travel Experience 
Le Méridien Sparkling Happy Hour: Serving Global  Cocktails Unique to Local Areas
Travel Insight: Family Travel in Charlotte, N.C. 
The Ritz-Carlton Charlotte Offers Chocolate Trees, Tea,and Priceless Family Memories
Post by Leigh Hines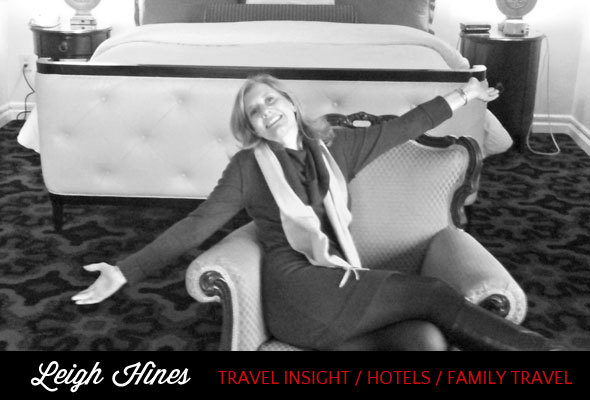 "I live like a tourist in my hometown and my dream is to travel the world one luxury hotel at the time. If you love traveling as much as I do,
subscribe to Skimbaco Travel
, and never miss any travel content from our site." Leigh Hines of Hines Sight Blog
Let's connect
Visit Leigh Hines of Hinessightblog.com's profile on Pinterest.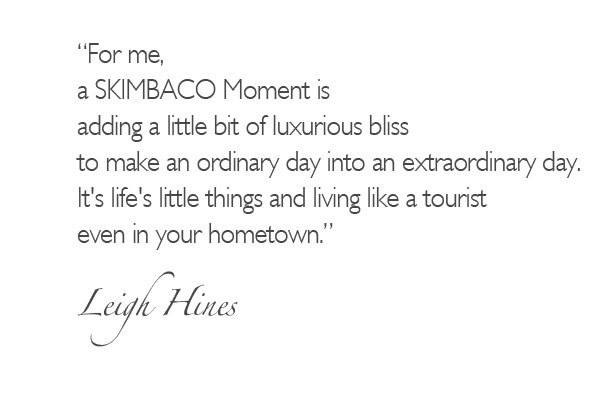 Last month on  Skimbaco Lifestyle, we gave you the scoop on