YES! It's finally here!!!!
I have been hinting about the Skimbaco Shop re-opening for a while, and I finally have some amazing news! Our first product collection, the ENJOY LIFE diffuser jewelry collection will have a secret launch on Wednesday March 23, 2016! Our shop is not yet ready, and the jewelry collection will officially launch in early May, but we are hosting a secret launch in our Facebook group and a pre-sale and offering everyone 20% off on pre-orders made on Wednesday! Join us for the fun!! Secret launch and pre-sale on Wednesday in our Facebook group at
facebook.com/groups/enjoylifeoilsshop/
.
ENJOY LIFE Diffuser Jewelry
The collection is designed by DeAnna Cochran, and handmade in the USA. The materials used are leather, lava beads and crystals, and the inspiration comes from our travels. The jewelry can easily be matched with your finer jewelry — or with the bracelet you bought from beach in Bali. Very Bohemian Chic! You can add your favorite essential oils to each piece of jewelry and wear your essential oils in style.
You will love the trendy turquoise!
The collection has several Bohemian Chic pieces that are designed to ignite the conversation about the essential oils, making them the perfect accessory for everyone in essential oils network marketing business.
The collection has several "show stoppers" but also more minimal pieces for everyday use. This collection is meant to be worn everyday letting you wear your oils in style – every day.
Do not miss the opportunity to be among the very first ones to WEAR this collection! Join our
secret Facebook group now
and
subscribe to our newsletter
to know when the shop opens!
Post by Katja Presnal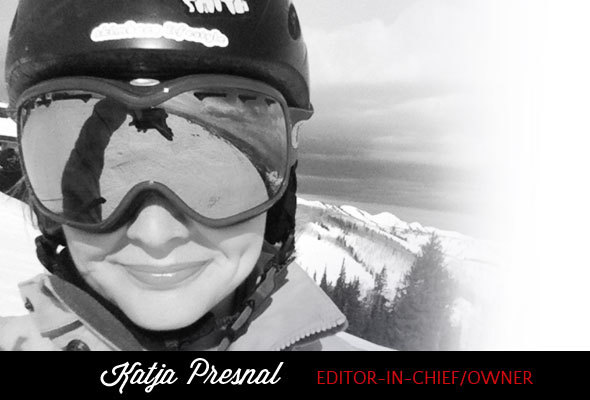 "My mission is to inspire you to live life to the fullest and find your own "skimbaco," how you enjoy life where ever you are in the moment. For ideas for travel, home, food and fashion,
subscribe to weekly Skimbaco Lifestyle
feed on Mondays and
I hope you get my newsletter
that I send out sometimes on Fridays."
Katja Presnal
, editor-in-chief and the owner of Skimbaco Lifestyle.
Let's connect!
Visit Skimbaco Lifestyle (Skimbacolifestyle.com)'s profile on Pinterest.