Special moments come up in all of our lives, whether it be big birthdays, weddings, baby showers, or proposals. Celebrating these moments the right way makes them that much more memorable and is a great way to live life to the fullest. The New York Palace Hotel, a Manhattan icon, will complete a $140 million renovation project in Fall 2013. The Royal Suite in the Towers is the ultimate in luxury for celebrating your next special moment. I was thrilled to be able to get a special preview of the newly renovated Palace as well as the Royal Suite on the 45th floor of the Towers.
About the Royal Suite:
The Royal Suite sits high over the bustle of Manhattan on the 45th floor, and consists of 3,600 square feet of opulence. The room has 4 bedrooms, sleeping up to 8 guests, and 3.5 baths. Throughout, French decor is revived the King Louis XV to the Napoleon eras. The suite is furnished with luxurious silks emblazoned with imperial golds, and curated art adorns the spaces throughout.
 Guests are greeted by a large, Italian marble foyer while French doors provide free flowing movement between a large living room, formal pantry, and 12 person formal dining room. Entertaining in this suite would be easy and incredibly enjoyable! Perhaps one of my favorite aspects was the his and hers dressing rooms flanking the master bedroom. For her, it features an oversized sunken, soaking tub complete with grecian columns, and for him there is a vintage barber chair so he can get the perfect shave. The views from every room are just stunning, especially at sunset.
The service in the Royal Suite by the Palace staff was impeccable. They served guests drinks, and had a selection of seasonal menu offerings as well as classic treats. In addition, they were highly attentive.
About the Towers:
The Towers are a separate, distinct part of The New York Palace, taking up the top 14th floors of the building. The Towers have a private reception area complete with dedicated Les Clefs d'Or concierge teams, exclusively for Tower's guests. The Towers were also part of the $140 million renovation project that took place at the property. The dedicated lobby got a new facelift while rooms and suites are outfitted with new luxe lighting and an eclectic mix of materials and furnitures, making a true "home away from home" feeling.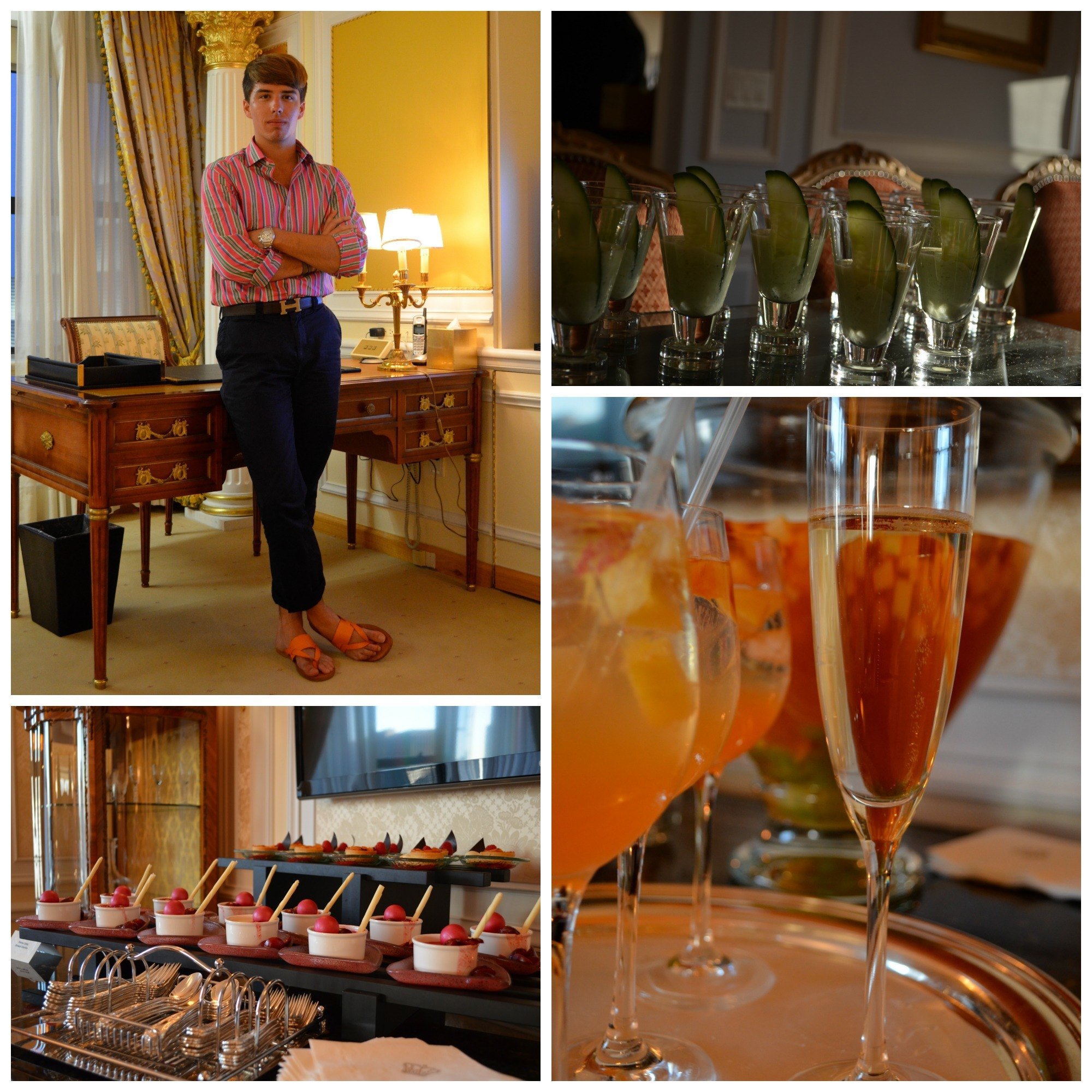 I have had the fortune of staying at The New York Palace in the past, and I can say that it is an incredible experience. The staff is exceptionally nice, the rooms are amazing, and the property has a special charm about it. The Royal Suite will make the perfect spot for any special New York occasion or moment.
Photos: My own and New York Palace