Peruvian designer Pamela Gonzales debuted her spring 2014 collection at her SoHo store and showroom on September 4th. The event showcased the designs of Gonzales while interacting with individuals in the fashion industry such as buyers, representatives, and select personal. The atmosphere was great- a beautiful evening in SoHo with the front doors of the store open allowing the fall breeze to enter the store as guests browsed pieces on racks and viewed the new collection on models.
The collection features a range of pieces from evening gowns and cocktail dresses to tops and tailored jackets. The color palette for the season mixes earthy tones with bursts of metallics and vibrant colors. I was very impressed by the detail present on many of the pieces, a signature of Gonzales's designs. The addition of couture applications to her ready-to-wear collections elevates the garments, making them delicate and sophisticated, yet Pamela Gonzales pieces have an edgy vibe perfect for the downtown girl during a night out.
About Pamela Gonzales: Gonzales debuted in September 2012 at Nolcha Fashion Week and has continued to build upon her success there. She opened her first store in SoHo which serves as a platform to creat brand awareness and stock stores across the country. Pamela Gonzales has been feautred in publications such as Vogue Latin America, WWD, and The New York Times.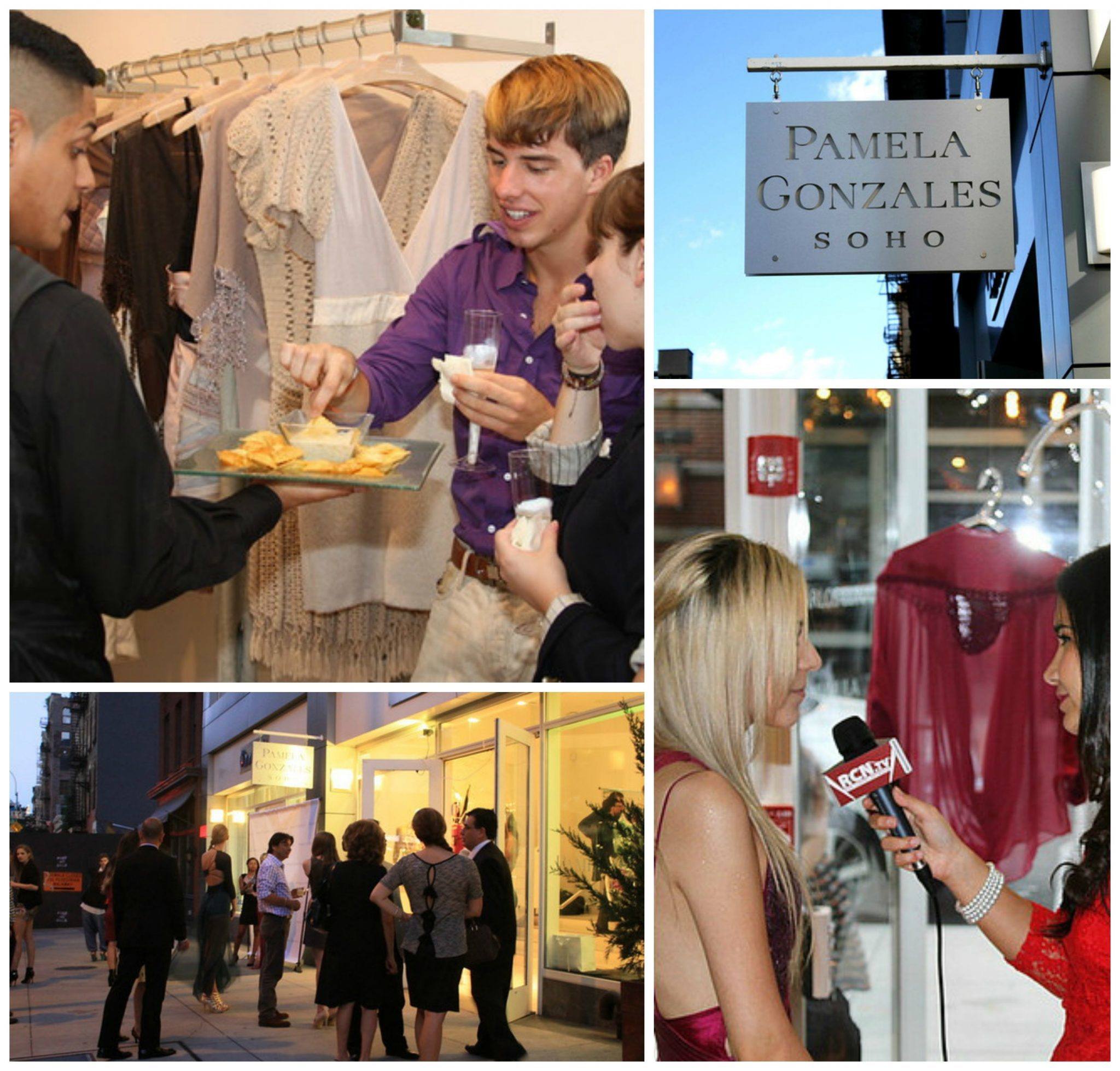 Photos: Pamela Gonzales