Sponsored post.
Happy Saturday! What belongs to your weekend indulgence? Mine is something that, well, I kind of don't even want to admit. It's Magnum ice cream. Let me explain…
Weekend Indulgence
One of our normal Saturday morning "dates" with Matt is to stop by at the French bakery in town, perhaps have a cup of coffee already there, and then head back home for bigger breakfast with the kids. And of course, bring everyone fresh croissants. On most weekends then the entire family heads to farmer's market to get fresh vegetables, and to run other errands. For some reasons weekends are a bigger celebration when the school was not out. Now when kids are home every day for the summer, Saturday mornings are not greeted with the same celebration as during the school year. So instead of letting Saturday morning roll around just like any other summer morning, I decided to start taking one kid at the time for Saturday morning fun. I wanted to lure them out of their bedrooms early on the morning and to try to get them away from their phones. Today, it was Isabella's turn, and we I had a special surprise for her in mind. It literally added only extra 30 minutes for our morning run, and costed only a few bucks, and made all the difference.
Of course, first we head to the Farmer's Market. I love our local farmer's market by the water. It's a great spot also for local artisan made products and a place to meet new people, everyone is so friendly here. But mainly… it's amazing for food shopping.
Yes, I'm that person who has a joy in her chest when both beets and rhubarb are in season.
We like to buy as much of our foods from the farmer's market as possible, especially during the summer. I loved the road side farmer's markets in upstate New York, and love the indoor market here. Since we don't eat much meat these days, nor processed foods, it is not that difficult to buy the minimal amount from the grocery store, or other big box stores. We still have a few "bad habits" and indulgences that are difficult to quit. I already listed coffee, croissants, and well, fresh artisan baked bread in general. But what's really something I don't think we can ever quit; it's eating chocolate. And we are very picky with our chocolate, and only buy European chocolates. We are not at all picky in the way we indulge our fancy European chocolate, and thus during winters we love European cookies with chocolate, and during summers it's ice cream with premium chocolate. Magnum really has the ultimate Belgian chocolate indulgence in a form of an ice cream.
Magnum Double Caramel has vanilla bean ice cream dipped in a chocolatey coating, caramel sauce and milk chocolate. The Magnum Double Chocolate is chocolate ice cream dipped in a chocolatey coating, chocolatey sauce and milk chocolate. There are also new Magnum Double Raspberry and Magnum Double Peanut Butter ice creams available at Target.
So when I suggested Isabella a quick stop at the big box store to get some ice creams and a special place to go for a walk, she was all in!
We head to the public gardens, and enjoyed our ice creams in the sun.
Can't get enough of the roses this summer!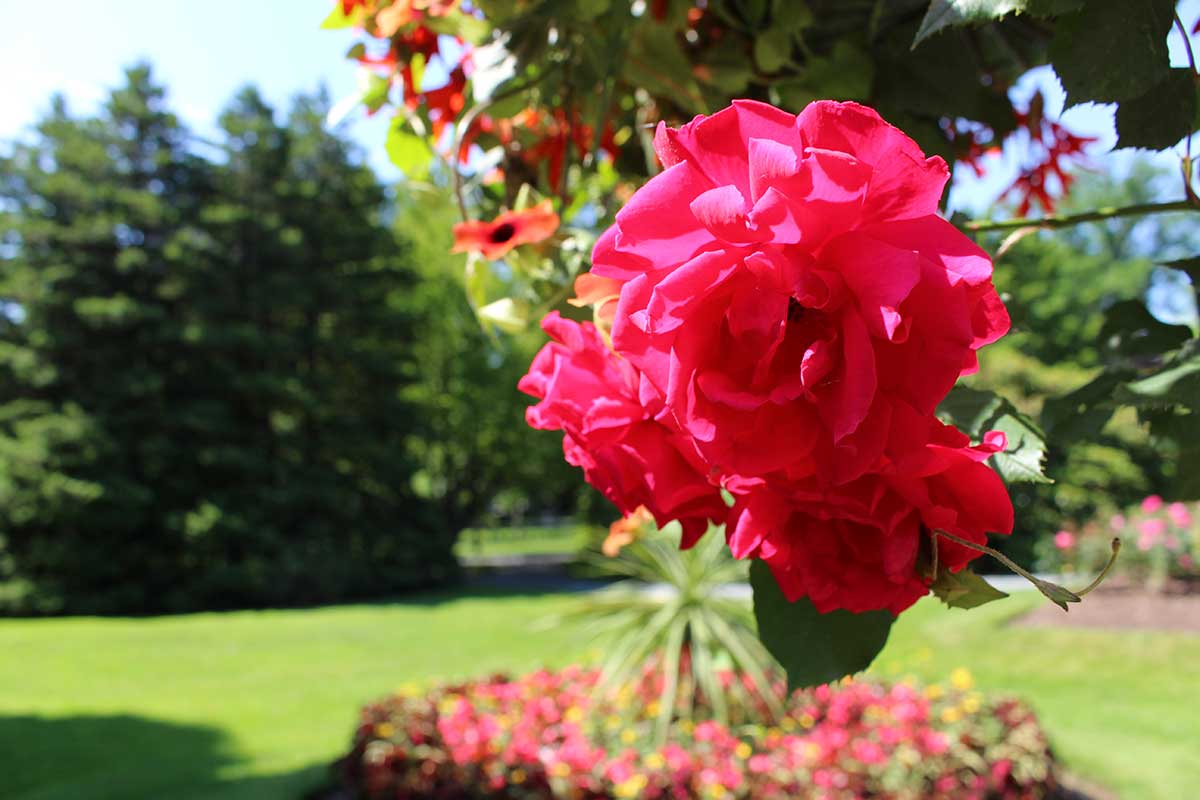 But above all, I enjoyed our time together, and connecting with Isabella.
I think it is extremely difficult to be a young woman today, or well, any age for that matter. Not just that the society gives you so many expectations, but you learn to expect a lot from yourself too. While for example I want to teach Isabella and her sister how to live wellness lifestyle, I don't want to show an example where I am obsessed by label-reading and have no flexibility at all. Even when you choose to eat healthy, it doesn't mean that you never indulge. I always say that it is equally important to teach your kids how to eat a lobster and how to make rice and beans on a budget. I also think it's equally important to teach the basics of healthy eating and how to indulge every now and then. Life is all about balance, and I think the worst is when you don't allow yourself the best of anything.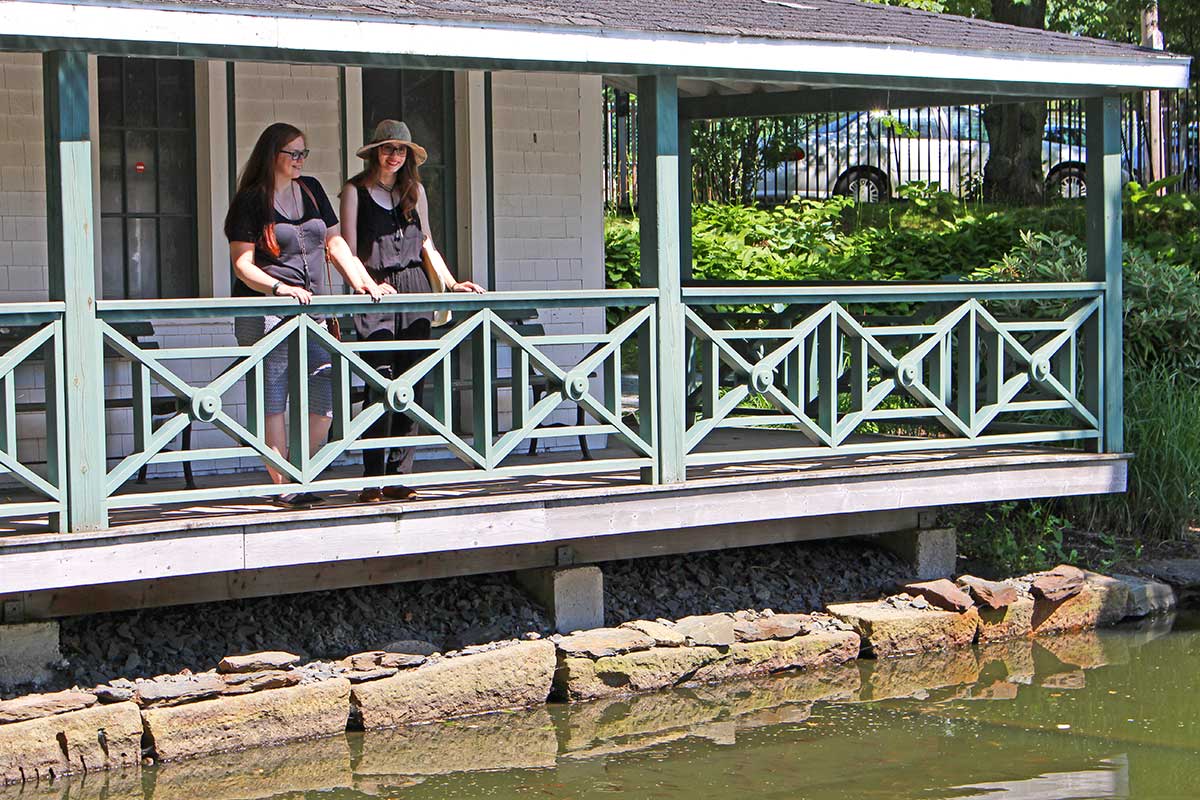 I hope that you too allow yourself an indulgence.
Perhaps the next time you swing by Target, it can be in a form of ice cream too. I think the price is just right to begin with, but from now until 7/30/16, Magnum is offering
special double dipped offers at Target.
Get 2 boxes for $7 (offer valid only on 3pk) or use the Cartwheel app and get 5% off. Do you already use the Cartwheel app? You can download it to unlock other offers.
Disclosure: Sponsored post by Mirum Shopper. All opinions are my own.