IVANAhelsinki POP-UP STORE OPENS IN NEW YORK CITY
IVANAhelsinki & Love Contemporary Magazine Pop-Up Store opened in New York City's Nolita (238 Mulberry Street, between Prince & Spring) and I attended the Grand Opening on Friday. You can read more about the opening event at
Skimbaco Home
and see more pictures of the store.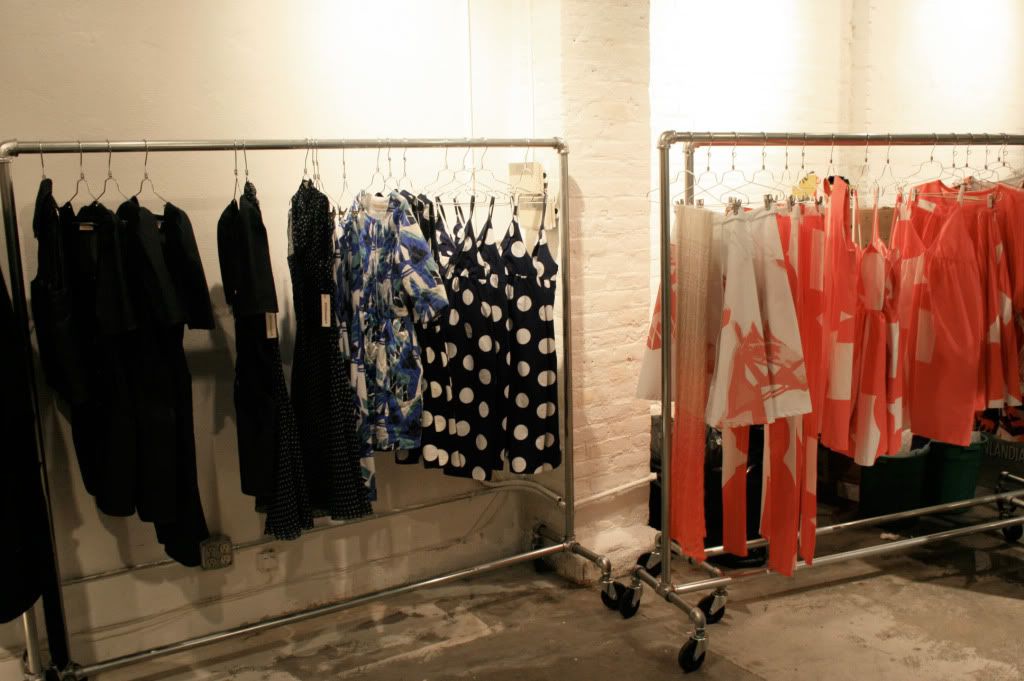 IVANAhelsinki is one of the most spoken of Finnish fashion brands with its creative designer Paola Suhonen. IVANAhelsinki is the first ever Scandinavian women's fashion brand to be accepted to the official Paris Fashion Week, and the brand is Finnish to the core – even all IVANAhelsinki producs are manufactured in Finland. The concept behind a pop-up store is sort of like testing the markets – "popping" a store open for a short period of time; the IVANAhelsinki store will be open in New York only until March 17th.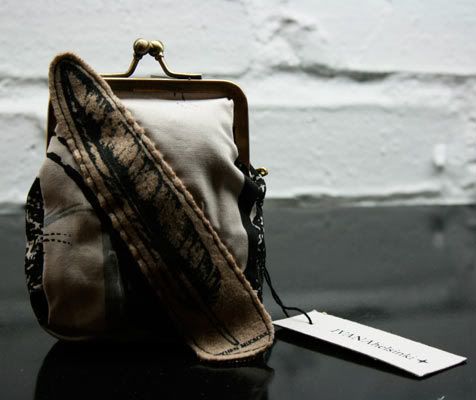 The pop-up store concept is nothing new to IVANAhelsinki, they have done it in Finland, but this is the first time the brand is venturing to United States with this concept. IVANAhelsinki's collection is sold in the United States via a few retailers, mainly on the West Coast. This is the first time the brand is getting it's own retail feet wet in New York City, and they timed the opening of the store right after Mercedes-Benz Fashion Week. I am hoping IVANAhelsinki will have a permanent store in New York City soon.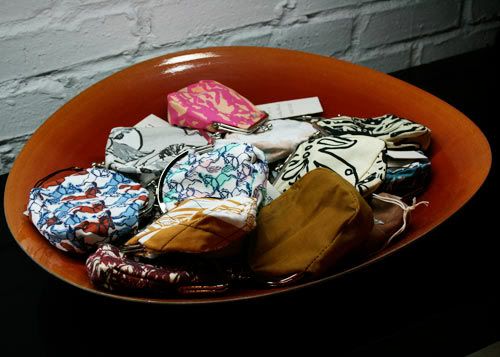 READY, SET, MARKET IT!
It is very Finnish to think "if it's good, people will hear about it" and marketing is traditionally not the biggest trait in Finnish business. It is the weakest link. IVANAhelsinki has done things a little bit differently, and it is sold in numerous countries worldwide, but yet I see hopes for more.
IVANAhelsinki is also sort of trying out marketing via social media (you can find the
brand at Facebook
), but like any other Finnish brand, seems like they are very shy to build the social media relations, and I was even surprised to get an invitation to the store opening event. And it didn't surprise me that nobody representing the company spoke to me the entire time I was at the event, even though they had brought Finlandia vodka to loosen up the shyness in the real Finnish tradition. I think I should have stayed for longer, but I skipped the vodka, and felt that the event was an awkward combination of people in the "inner circle" and then the lonely lurkers like me. And language barrier isn't the problem, I am fluent in Finnish.
IVANAhelsinki – CREATIVE MESSAGING
However, the IVANAhelsinki owners, the Suhonen sisters, the creative director and designer Paola, and the marketing director Pirjo, are some sort of creative geniuses. They pour their creativeness into art of all sorts, and currently Paola lives in New York and studies film making. Videos and short-movies have already been a part of IVANAhelsinki's branding. One of their viral marketing ideas was last year's "dress-go-round" where they gave IVANAhelsinki dresses to 10 women, and who were asked to keep the dress for a month and then pass it on to a friend and so on until one year is full. Can't wait to hear more how this turned out, one year is going to be full next month – maybe a display of the traveling dresses and their stories in the New York's pop-up store..? Here is a video related to that project. I wish much much success to IVANAhelsinki and it's marketing attempts to the U.S. The brand is playful with elements of timeless design, and makes me feel it's couture while at the same time it gives me the homey feeling, similar to my mother sewing me a dress from Marimekko's curtain fabric. And it absolutely is something different, and I can see IVANAhelsinki appealing to fashionistas who want modern design, without over minimalism.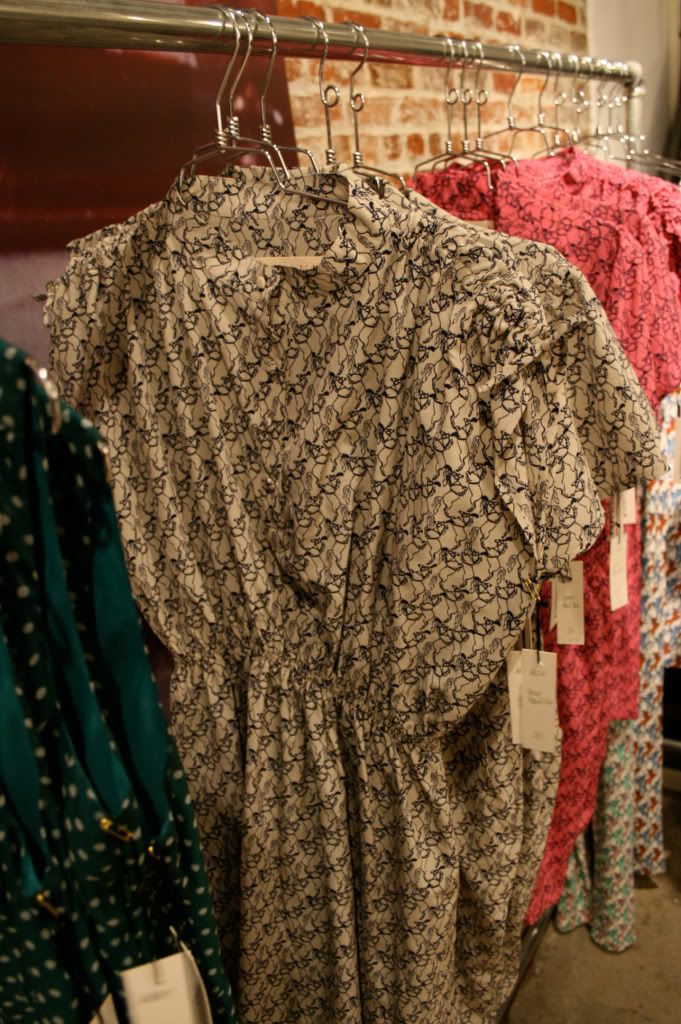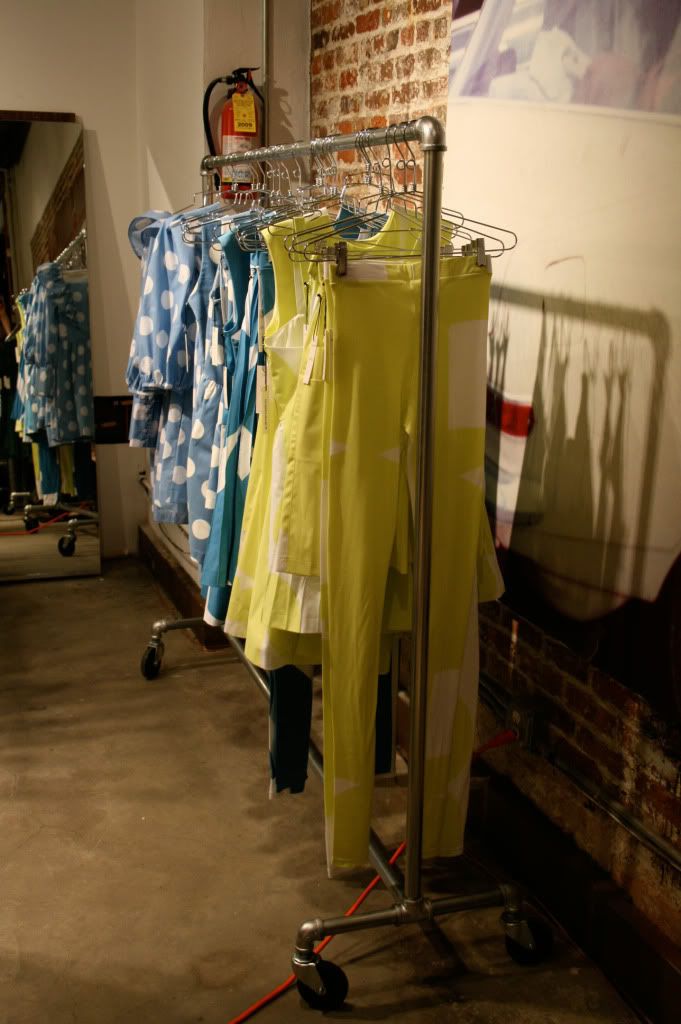 PLAYFUL MELANCHOLY
The store displayed the spring/summer 2010 collection as well as the fall/winter 2010 collection. There is some sort of playful melancholy in everything related to IVANAhelsinki. The prints, the clothing designs, the videos, even the runway shows; everything the brand does, brings these two opposite elements, playfulness and sad melancholy, together. Same can be said about Finland itself – playful summer nights with arctic light all night long combined with winter darkness and coldness that wraps sadness around you.
The spring/summer 2010 collection
The spring and summer collection is called 'Leaving Circus' and it is based on a story about a girl in the desert with a ghost horse. The collection, consisting mainly of dresses, is inspired by this story about loneliness and freedom.
"Leaving Circus Lonely girl and her ghost horse… ….leaving, left, leftover, lonely or just free? The circus is behind; is it the end or beginning of something new."
The movie ends with the words
"There is only a thin line between being lonely or free"
and its deep meaning brings so much more to the collection. The collection includes horse prints and graphics with names like 'Leaving Circus', 'Ghost Horse', and 'Dot'.
The fall/winter 2010 collection is called 'Copper Chain', and I love the story behind this collection. It is a story of believing in love again, that becomes when finding an old couple, who have been long together and have chain tattoos in their wrists, holding them together, yet providing the possibility to leave anytime.
"I can´t stop staring. They hold hands. And I see They both are wearing the most beautiful bold chain tattoo around one´s wrist. Tight together, Still always free to leave. Braces with the One. Or bracelets of the one they´ve loved. Now the once golden chains a bit aged, days turned them soft shimmer copper getting old chained together forever."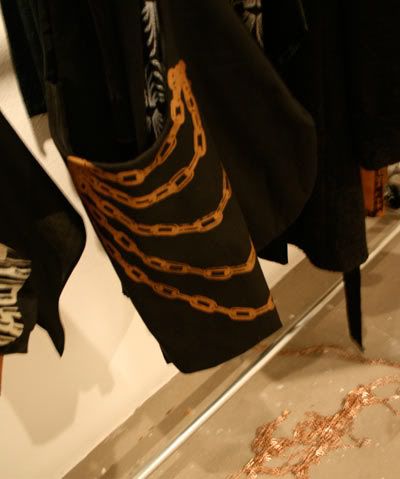 SHOP IVANAhelsinki ONLINE
If you don't live in New York and can't make it to the pop-up store, you can find IVANAhelsinki in the following stores:
Beklina
Huset-Shop
And you can always order via
IVANAhelsinki.com
by email.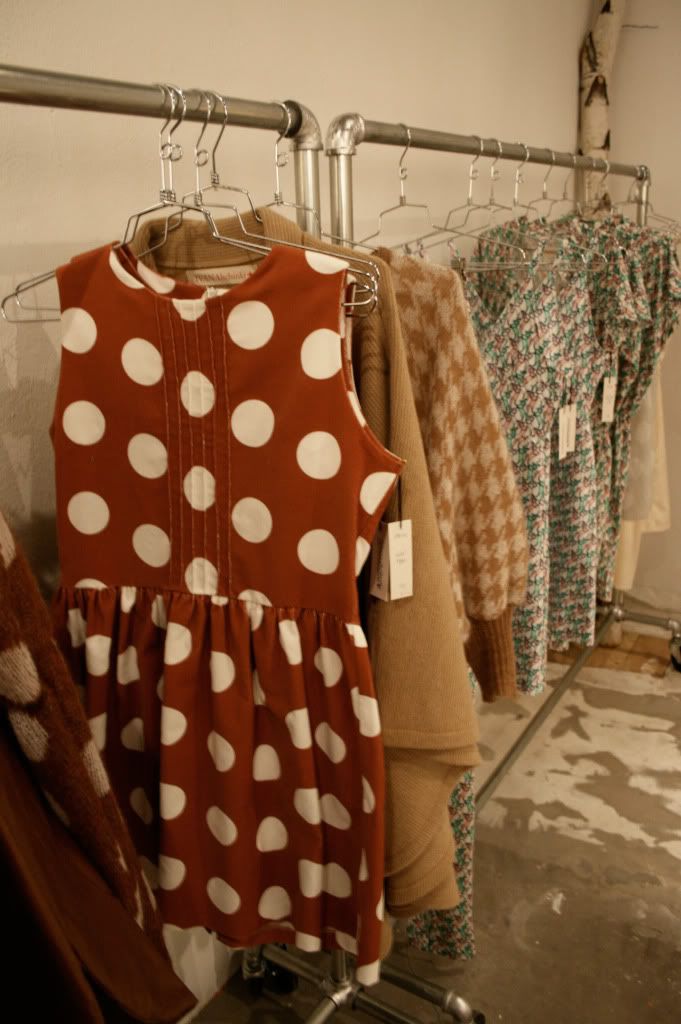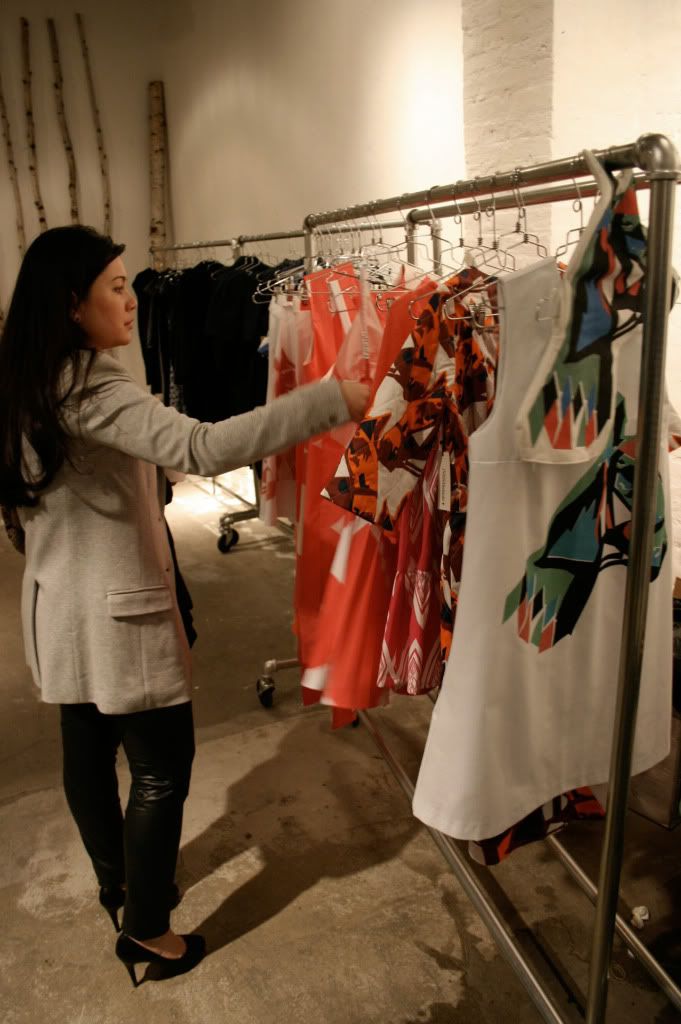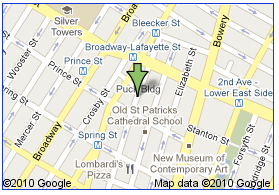 IVANAhelsinki Pop-Up Store 238 Mulberry Street between Prince & Spring New York, NY