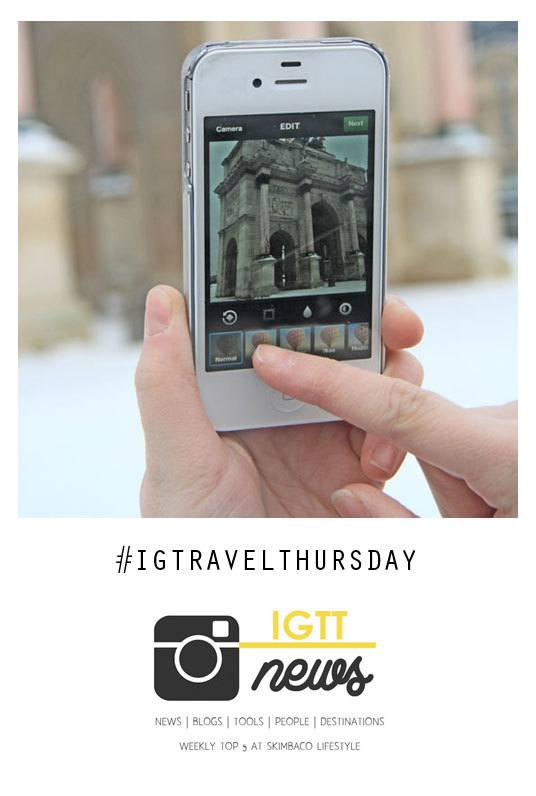 Let's talk about Instagram Travel Thursday!
Our global Instagram Travel Thursday community is growing and what we realized was that we need more interaction and group discussion and we admit, sometimes it is easier to have the conversation on Facebook or on Twitter, than on Instagram. We opened up our Instagram Travel Thursday group on Facebook, and we would like to invite all of the travel bloggers who have interest in Instagram Travel Thursday to
join our Facebook group
. Instagram Travel Thursday project is now also on Twitter, you can follow
@IGtravelTh
. And of course, we have our
@IGtravelThursday
Instagram account, where we feature photos from travelers and travel bloggers who share photos with #IGtraveThursday hashtag.
Join the conversation and let's talk how we can unite travelers on Instagram.
Will you be at SXSW this weekend? Let's meet up!
I will be at the SXSW Interactive conference in Austin, Texas, this weekend, please leave a comment or send me an email if you will be at SXSW, I would love to meet you!
#IGTT Twitter Party
Join us especially next Thursday to talk more about Instagram travel with #IGTT hashtag (we opted for a shorter hashtag for Twitter). Bring your own Instagram photos to Twitter and share your favorite photos, destinations and tips what works and what doesn't. How can we improve that both our community and travel brands see us better on Instagram? Which destinations and travel brands stand out on Instagram? Which travelers you like to follow? And last but not the least – what to blog about on Instagram Travel Thursday and how can we get more people to join? We want to hear from you, and share our own tips!
WHAT:
twitter party to discuss about Instagram & travel with
#IGTT
WHEN:
March 13, 2014, noon EST, 5PM GMT (that's noon in New York and 5PM in London)
WHO:
Join the #IGTT Twitter party hosts
@skimbaco
,
@childmode
,
@hinessightblog
and
@IGtravelTH
IGTT Traveling Linky
Read more Instagram Travel posts from these new blog posts this week and add your own blog post.

Not a blogger? Not a problem. Join us at Instagram by using hashtag #igtravelthursday and share your travel photos.
Bloggers! Join the Instagram Travel Thursday and Host the Linky!
Bloggers, join us! Add your blog post to the Linky above, and you can also take the Linky code and add the Linky widget in your blog! Get email sent to you when the Instagram Travel Thursday linky post is up (
subscribe it here
).
Get the InLinkz code
Copy and paste the following rules and the banner image when you host the Linky widget:
Join us for Instagram Travel Thursday! Instagram Travel Thursday is a weekly blog post collection with a purpose to promote the great travel experts on Instagram and Instagram as a source for travel inspiration. Add your Instagram Travel-related post to the Linky. Here are the Linky rules: Link to a new Instagram travel post and use the permalink of your post, not the homepage URL. Only new posts from the week of the linky and no giveaways, other linkys or sales pitches. No links to your Instagram profile, only links to your blog. Link back to one of the Instagram Travel Thursday Linky hosts. Visit a few other posts in the linky and show them some love (comment, tweet, Pin etc.). Links that do not follow the guidelines will be removed. More information at
Skimbaco Lifestyle's Instagram Travel Thursday page
.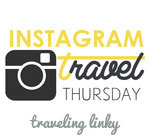 Get the banner: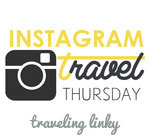 GET A FREE EBOOK ABOUT INSTAGRAM
Also get my ebook
Instagram as your Guide to the World – How, What and Who to Search and Follow on Instagram to Help You Travel the World
FOR FREE when you subscribe to my newsletter.