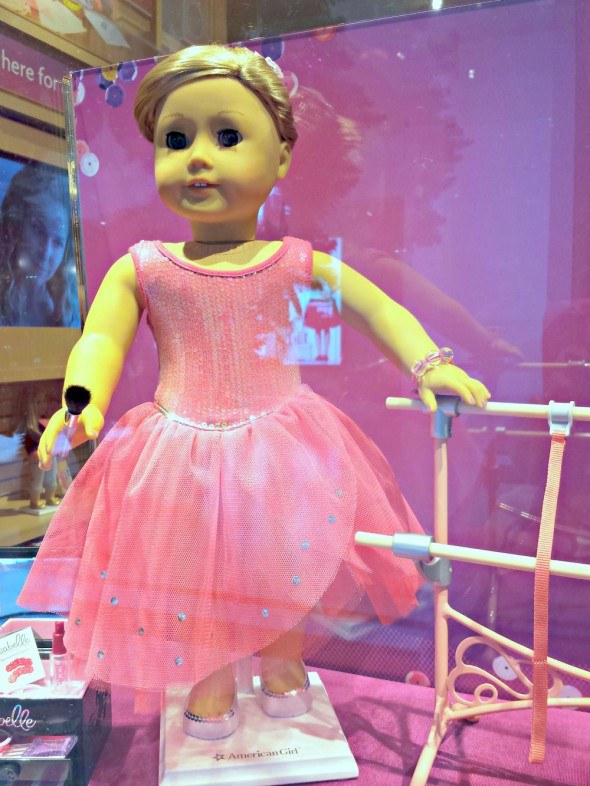 Yes, Santa! A doll under the tree is special, but here's a gift idea that really brings that doll to life in a big way. Why not travel to a city for a weekend that has the American Girl Store. You can catalogue shop all you want, but having your child visit an American Girl store in person, and dine in the bistro with her 18-inch special friend is an experience that she will remember for a lifetime.
At Skimbaco, we believe the gift of travel is magical. Charlotte, N.C. is now home to the 17th American Girl store location in the United States. I took my first visit to the first store for the Carolinas shortly after it opened. The doll salon, the bistro, the clothes, the accessories, the dolls, and the lines of little girls and parents…well, it's an over-the-top crowded experience that we enjoyed for a few hours. Each store has special events throughout the year for entertainment. During the hustle and bustle of the holidays, it is kind of like going to Disney World on the busiest day of the year. But, what I'm about to share next will make the hustle and bustle all worth it, especially when you sip a cocktail in a hotel lounge later that night with your child's doll sharing a milkshake with your little one. Book an American Girl Hotel Package, and your American Girl travel experience will be extraordinary.
I checked into the
Renaissance Charlotte South Park Hotel for the Deluxe American Girl Pink Experience
with my five-year-old daughter in November. We experienced a festive check-in with pink hot chocolate, pink cookies and milk on arrival, complimentary breakfast every morning, and a very pink decorated Renaissance hotel room. Liza's doll, Isabelle, received a doll-bed, pink slippers and a luxury bathrobe, all of which we could take home with us.
Many hotels offer American Girl packages that include a take-home doll-bed and other fun amenities such as complimentary breakfast. The packages vary from city to city, and from hotel to hotel. The Renaissance Charlotte South Park Hotel offers a basic package, but then staff decided to have even more fun by offering hot pink sheets, a pink beanbag, hot pink towels, and accessories like a pink alarm clock to make the experience a little more colorful. The Deluxe American Girl Package runs about $75 over normal room rates. The basic packages start at about $40 over rack rates. This month, the deluxe package runs about $200 night.
You can visit the
American Girl Store website to plan your trip
. Under each city location, you will find hotels that have partnered with the company to offer extras for guests. Below are a few American Girl Hotel experiences that caught my eye in various cities.
Atlanta Marriott Alpharetta Weekend Getaway Package:
Includes doll-bed, breakfast, cookies, snack in hotel, and the option of the upgraded pink experience.
The Waldorf Astoria Chicago American Girl Place Package:
Includes AG activity book, doll-bed, use of AG DVDS in room, girl-themed turndown, complimentary luxury house car service to store.
The Intercontinental Chicago
American Girl Experience:
Includes themed turn-down service for girl and doll, doll-bed, popcorn and movie, complimentary breakfast.
The Benjamin in NYC:
Includes gift bag with doll-bed, personal AG shopper, milk and cookies turndown, and amenities from Winks' Kidzzz Club.
The Fairmont Washington, D.C. American Girl Package:
Includes doll-bed, turndown service, AG DVDS from the lending library.
The Four Seasons Beverly Wilshire Beverly Hills American Girl Package:
Includes breakfast, doll-bed, luxury turndown, complimentary transfer to store in the in-house car, and welcome amenity.
Le Parc Suite Hotel Hollywood American Girl Experience Package:
Includes doll-bed, chocolate chip cookies, a Le Park Suite backpack, and complimentary house car service.
Hyatt Place Dallas North by the Galleria American Girl Slumber Party:
Include guided tour and personal shopper, pizza, soda, cookies and milk, doll-bed, and doll bathrobe.
Residence Inn Denver South/Park Meadows Mall American Girl Store Package:
Includes milk and cookies with a tea set for two, doll-bed, welcome sign, breakfast and shuttle to the AG store. The 18th American Girl Store opened in Orlando this month.
This story was made possible by a media visit.
Post by Leigh Hines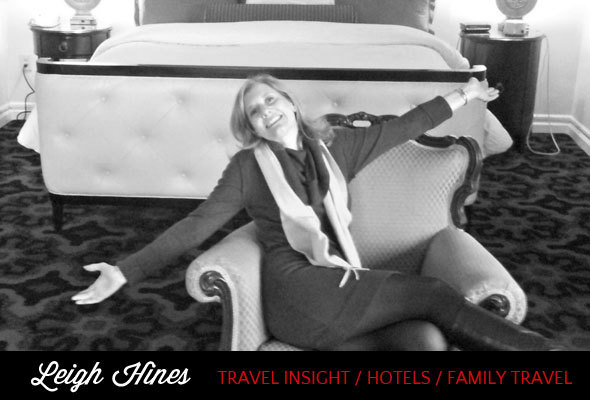 "I live like a tourist in my hometown and my dream is to travel the world one luxury hotel at the time. If you love traveling as much as I do,
subscribe to Skimbaco Travel
, and never miss any travel content from our site." Leigh Hines of Hines Sight Blog
Let's connect
Visit Leigh Hines of Hinessightblog.com's profile on Pinterest.