"Ooh wee, ooh wee baby.
Won't you let me take you on a Sea cruise"
It seems that more and more families are taking to the high seas for a vacation. I have even thought about getting my motion sickness pills, and taking the plunge, too. Cruises are easy and cost effective vacations for families. There is entertainment. There is great food, and with many cruise ships offering kid's activities then it is a vacation that truly gives mom and dad a real chance to take a break and relax, too. Katja has been on
several Disney cruises
with her family, and loved every aspect of the vacation. The cruise industry is seeing that cruising is becoming more popular than ever with families, and
35 new ocean ships and 21 new river ships
are expected to debut by 2018. This week,
CruiseComplete
, an online cruise marketplace since 2003, released its predictions of 2015 cruise trends. The company gives about a million cruise quotes a year. They know what you want in your vacation based on what you tell them. With that in mind, here are some predictions that passengers may see for the cruise industry this year.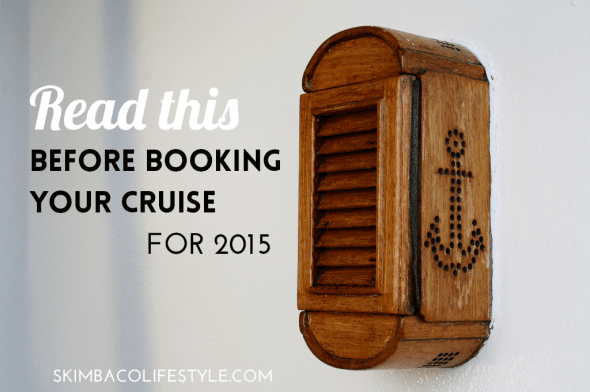 Cruise Trends for 2015
1.  Cruising may be used as an incentive for employees for performing well. 
Company paid cruise vacations will become a way to entice, and keep, a company's best employees, by showing appreciation for someone's work while rejuvenating them to peak performance. Cruise travel may become a health benefit for all employees, since stress reduction leads to better long-term good health and productivity.  The spas on board will continue to find new ways to rejuvenate the health and well-being of their guests, with yoga and meditation, diet and detox, plus exercise programs.
2. More all-inclusive options, especially for the luxury market. 
Vacationers like to know what they are paying up front for their vacation. Yeah, that $399 deal may look good to bait the traveler, but if fruity $10 drinks aren't included or expensive excursions then you're going to be paying a lot more out of pocket as soon as you get back on land. The ultra luxury line,
Regent Seven Seas
, gets the honor of being the most-inclusive cruise line. Airfare is included in the price for all cabin levels, a pre and post hotel stay, all excursions, and wine anytime.  I think this line would be my dream cruise. For grandparents and parents, the line does offer the Club Mariner Youth Program. However, I don't think you'll be seeing as many youth on board as you will see in the contemporary and premium lines like Carnival, Norwegian, Princess, and Disney. This
amenity chart
is a great outline to see exactly what is included in the fare for each cruise line.
3. Enhanced  technology and personalization that's all about you
and your family
.  Technology will become even more advanced in areas such as bars and restaurants, and ships will have in-room tablets to book future cruises while still on board. Luxury cruise lines will also keep an automated record of your preferences and build your mini bar/personal hygiene basket to taste before you arrive.
4.  Focus on family and multigenerational travel. 
Family suites will offer on-demand nannies for the duration of a cruise, and lines will provide personal GPS tracking bracelets for children so parents and caregivers can locate them at any time.  The lines will also begin to design programs that appeal to multi-generational groups, where children, parents, and grandparents all play a part. I read another trend report that many grandparents are now footing the bill for this type of multigenerational travel.
5. GPS tracking of children while on vacation.
Handy new wristband GPS units are constantly being developed and are the most practical way be sure you know where your child is at all times,. Parents can purchase  their own personal devices, but expect to see cruise lines offering these devices on board to give parents an added measure of security while on excursions and while at sea.
6.
.
Baby boomers will seek out the "Love Boat" experience.
The baby boomer demographic will flourish as cruise lines bring back favorites from the past.  Companies like Princess Cruises will continue to be a favorite for baby boomers seeking comfort from familiar experiences like the "Love Boat."  Their advertising program, undoubtedly from research touts familiarity and "Come Back New" stresses to de-stress.
"Attention, cruisers, Issac will be whipping up some great cocktails on the promenade deck before our stop in Puerto Vallarta." And don't be surprised if all relationships hit a bumpy patch while at sea, but of course,  will come back stronger than ever before docking for home and getting well-wishes from the captain. Yes, I watched "Love Boat" every night at 8 pm on Saturday evening. 
7. Ultimate luxury and adventure:
Cruise lines keep coming up with more over the top experiences- onboard and ashore- to entice people who crave the ultimate in luxury and new adventures.  And look for cruise lines to combine river cruises ocean cruises; they will deliver new and versatile cruise opportunities for those cruisers who want it all.  We'll also see more "private" areas built into ships, so that celebrities and others seeking privacy can book areas that are private and where their children have dedicated pool, dining room, concierge and other amenities.
8. It's a good year to be a travel agent. Most booking will be through an agent rather than a website. 
With brand new ships, countless exotic itineraries, and endless all-inclusive options, the cruise consumer will look to the experts for guidance when booking their cruise. They'll also read more blogs for inside insights. ( I added that, but it goes along so nicely with this trend.) Watch for a surge in bookings through travel agents, who are not only educated on the lines and ships, but have an inside line to the best deals the cruise lines have to offer. It's also good to deal with humans, don't you think? Where would you like to go in 2015? And do you have a favorite cruise line?
Post by Leigh Hines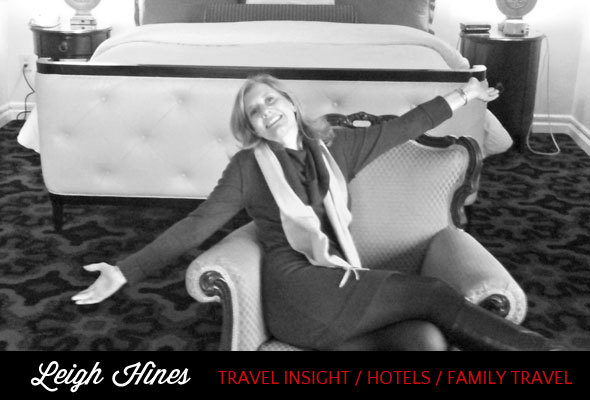 "I live like a tourist in my hometown and my dream is to travel the world one luxury hotel at the time. If you love traveling as much as I do,
subscribe to Skimbaco Travel
, and never miss any travel content from our site." Leigh Hines of Hines Sight Blog
Let's connect
Visit Leigh Hines of Hinessightblog.com's profile on Pinterest.