Two Drifters
are the epitome of #couplegoals. They're adventurous dreamers you'd love to share a cup of coffee with! They work hard, ever-pursuing their dreams, together. It's the combination of these qualities that have opened up worlds of wonder and travel for this rockin' couple.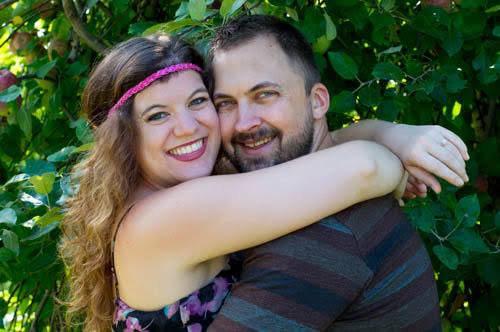 Amy & Nathan tumbled into a beautiful romance after their meet cute at a hostel in Edinburgh. They knew it wouldn't be easy but once the spark had been lit, they were determined to fan the flames to make a long distance relationship work. After a year and a half in separate countries, Amy & Nathan were finally in the same place at the same time for good. Quickly thereafter the two (both having location-independent work) decided to travel the world together, full-time! The twist comes this year, as the Two Drifters have announced a decision none of their tens of thousands of followers could have seen coming. It's a decision indicative of their own definition of everyday love and it's a testament to the fact that everyone's definition is their own, and even that within each person these ideas of everyday love and success are fluid and ever evolving. If you're on Instagram, you've likely spotted
@TwoDriftersXO
– Dreamy landscapes, from castles to countrysides, often with two beautiful souls holding hands or lovingly gazing at one another.
Interview with Amy & Nathan
Brooke: When you met, what were your individual goals? Amy & Nathan:
We met more than 5 years ago in Edinburgh. It was quite serendipitous! At the time, I (Amy) was in the middle of a European backpacking trip. Fresh out of college, my goal was focused only on that trip, I must admit. I don't know if I had a precise plan for when I went back, but the trip definitely changed my life in more ways than one. I was still unsure about my career path and that trip prompted me to go back to school to earn my Master's degree. 

Nathan was just finishing up a solo trip that had mostly been based in Morocco. He'd saved a lot prior to his trip and I think his goal was open-ended travel and the ability to do his writing. Now his goal is the same with his fiction writing – and to turn it into a career, but without the open-ended travel part.
Brooke: When you got married, why did you decide to travel full time? Amy & Nathan:
We just sort of fell into the full time travel thing, though in actuality it looked more like work-save-travel for several years. Even when we weren't on the road travel was always the end goal and we did what we had to in between and stopped when it was necessary (such as saving/planning for our wedding). We took opportunities as they arose and when we started working online, we knew we could be based anywhere, and the possibility of a nomadic lifestyle arose.
Brooke: What are three key things you learned while traveling the world? Amy & Nathan:
We learned that what initially seems crazy and impossible is usually quite within reach. It just takes a little planning and a bit of bravery, at times. As a couple, we discovered how precious it is to share these life-changing moments and experiences together, and there's no denying travel is a wonderful way to grow closer to your partner. And lastly, we realized that the world, in a way, is so small. Not in a bad way, but rather, that people are just people wherever you go. We all share the same kinds of struggles, and in the end, everyone is just looking to live a happy, good life.
Brooke: What was the most difficult part of traveling full time? Amy & Nathan:
Money, unfortunately. Working online is awesome, but when attempting to travel at the same time, one or both things ends up suffering. We were working a ton, which made us less able to see & enjoy each destination. And when we were off adventuring, we often felt guilty about the work we knew we *should* be doing. I think traveling full time IS doable, but sloooow travel is the right way to go, giving you time to really dive into a destination.
Brooke: Where have you landed now and what's your favorite part about being there? Amy & Nathan:
Right now we're planning to *settle* a bit in New England. It's fresh and exciting to both of us and honestly, New England offers so much, in every season. It's an awesome destination. If we're not going to be traveling all the time, at least we can be in an iconic, beautiful place.
Brooke: What are you most excited about in this new life? Amy & Nathan:
We're really looking forward to the opportunity to develop a routine, which will allow for us to focus more on our careers but also enable us to return to hobbies we've neglected over the years. Nathan used to be into martial arts some years ago, and I think he's looking forward to a chance to do something of that nature. And I'm a theatre kid from way back. Looking to jump into some community theatre musicals; I've missed singing and dancing so much!

Also, we're planning to get a puppy in the next couple months. SO EXCITED! In our long term goals; who knows maybe we'll have a baby in the next couple of years and ideally, our travel blog and Nathan's writing will be our full-time career, and we'll be able to travel regularly and show our child a bit of this beautiful world.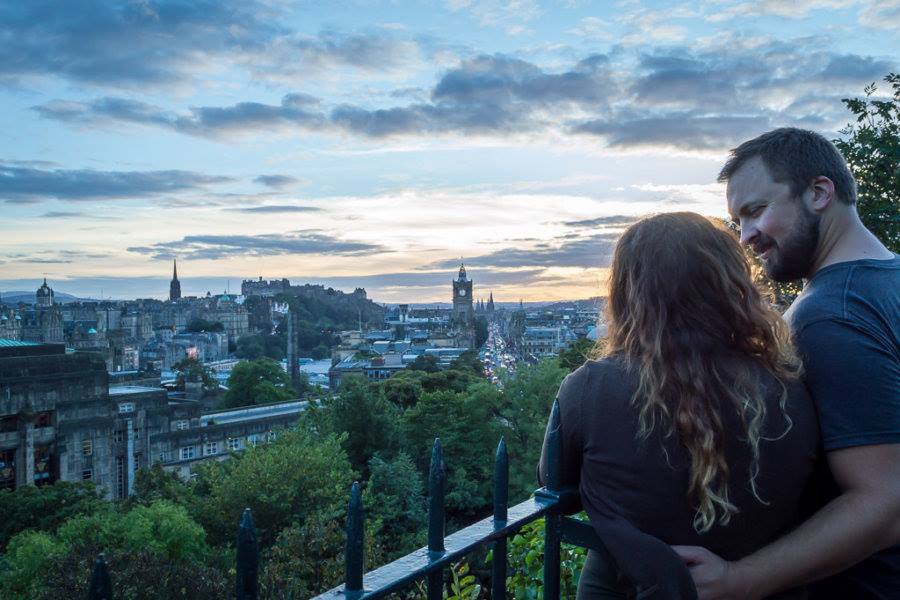 Brooke: What is one piece of advice you have for others who are determining and chasing their dreams? Amy & Nathan:
It's ok to have a really unclear path in the beginning. Dreams are like that… they sort of just unroll as you go. The important thing is to keep taking action. Only stagnancy will keep you from your dreams, but forward motion, however haphazard, will keep teaching you lessons and helping you get there. It's cliche, but you have to believe in yourself and know that the right end goal for you is out there and that you're strong and smart enough to make it.
Brooke: What advice would you give your newlywed selves? Amy & Nathan:
We're still technically newlyweds, with our anniversary just under one month away! But the advice we need to hear is that everything will be ok, and to remind ourselves to slow down, breathe, and trust in God and one another.
Brooke: When you're 90 years old, what will you tell your grandchildren? Amy & Nathan:
We hope we have plenty of stories to tell them. I
wrote this post a few years ago
about what I hope our future looks like. It's all still true. 

We'll tell them that no matter what, love is the most important thing, and we really believe that. Seeing the world is wonderful. It's an absolute dream and a privilege that not everyone gets to have. But all the adventures in the world pale in comparison to love and companionship. This doesn't just apply to romantic love. People are what is most important in this life, and I think that's an important lesson to instill in the young. Being helpful and compassionate. That matters. And the world needs it more than ever.
Brooke: What is your definition of everyday love? Amy & Nathan:
One thing that we believe in is meeting our own needs. Your partner is going to be there to love, support, and help you in many ways, but they can never be a substitute for the vital self love you need to foster. It's an ongoing learning process, but when we attend to our own needs we are much better equipped to show up for one another and be fully present and compassionate. This post also appeared on our Everyday Love-issue, read the entire magazine!
Read our Everyday Love issue on Issuu, or from the widget above – just click to make it a full screen!
Amy & Nathan, the word-travelers behind the blog