Slurping Life is having a hippie photo contest
and I'm in.
Hippie:
A person who opposes and rejects many of the conventional standards and customs of society (or in this case photography).
So here is my entry… This is Kristian and Frank (the dog) having a good time. I'm entering with first two, but added the third one to complete the seriers.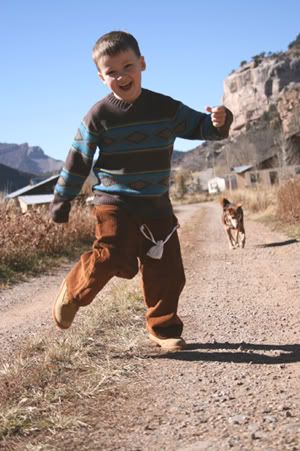 The boys were running, and I let the camera do talking – all I did was kept pushing the button. These are three out of six photos, and the first one is just luck – I can't believe how centered Kris is, but you can see that the horizon isn't level.. The third one proves the best that it was just a hippie photo shoot, shot from my hip level.
My camera is the
Canon Digital Rebel XTi 10.1MP
and I love it.