Luxury Brand will Launch in Europe in 2013
The rumors about H&M launching a new brand started emerging this spring and today H&M announced their new chain, called
& Other Stories
will launch in the first half of the 2013. A completely new concept, separate stores, and clothing collections focusing more on quality. The price point will be higher than what you normally expect from H&M – but so will be the quality. I couldn't be more excited to see what's in store (pun intended), and I'm so excited I currently live in Sweden, because I am hoping to see a & Other Stories flagship store in Stockholm… H&M said the & Other Stories will launch with stores and online shopping during spring 2013 in selected European countries, but no additional info as of now. Sorry my friends in the US! But now you will have even one extra reason to start planning your
trip to Europe
next summer. The & Other Stories will have a large collection of clothing, accessories, shoes, handbags and even cosmetics. H&M reports that their creative ateliers in Paris and Stockholm are paying attention to details, quality and the materials, and making & Other Stories better quality clothing and up par with designer brands, but considering the high quality, still affordable.
I'm all for affordable luxury
, and quite honestly I've liked so many H&M clothes before for their looks but not bought because of the quality (says a girl who doesn't wear polyester), so I am super excited about the & Other Stories and can just imagine it could be the brand made for me! From H&M's official press release:
& Other Stories is about bringing everything she can wear into one place, focusing on the whole look. We believe shoes, bags, jewellery, lingerie and beauty are key for styling and just as important as clothing. Our collections are built around inspiring fashion stories. All our lines are diverse, ranging from masculine tailoring to feminine chic and designed to provide endless styling choices. Carefully selected materials are an important ingredient in every piece. & Other Stories aims to design lasting wardrobe treasures within a wide price range.
It's no doubt that & Other Stories is a result of so many popular designer collections H&M has been rolling out the past several years, and luxury isn't all new to the Swedish retailer. They have teamed up with Lanvin, Versace and Marni in the past to name a few, and they also rolled out the red carpet collection
Exclusive Glamour Conscious Collection
earlier this year.
Summa summarum, luxury market isn't completely new to this Swedish company. H&M also owns a higher price point brand
COS
, not available in the US.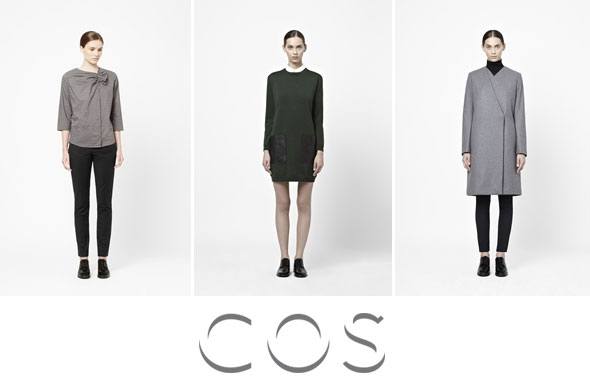 Even if & Other Stories is not opening in the US this spring yet.. you have some great news. H&M said it is speeding up opening new stores and they will hit a 300 mark for by the end of the year. And yes, that's 300 new stores for 2012, so keep your eyes open, maybe one is coming to a mall near you – or just opened. Stay tuned with latest fashion and trend news and
subscribe to our weekly fashion update
Source/photos: H&M
FASHION FRIDAY
Linked at Fashion Friday at
Musings of a Housewife