Antler Hill Village on Biltmore Estate
My family spent some time in Asheville, North Carolina, exploring the Biltmore Estate last month. My children did well exploring the 250-room mansion that was built by George Vanderbilt in 1895. I shared some
inside tips on touring the estate with kids
this month on Skimbaco. It was a frigid 25 degrees on the day we visited, but that didn't stop us from having a great time and getting the most out of our visit. After touring the house, we skipped the gardens and went straight for Antler Village, which is also included in your estate admission ticket.
Antler Hill Village
This charming village matches the architecture of the estate and houses the estate's Outdoor Adventure Center, Antler Hill Farm, the Winery, the Biltmore Legacy Museum, and a few shops and restaurants. This is the place where children can be children and have a little fun. So what if it was a chilly 25 degrees. My children went through the children's maze not once, but twice, and would have done it again and again if their parents didn't want to go to the winery to get warm. This free, fun-filled activity is made up of 500 trees and is patterned after a traditional boxwood maze. And it's really not that easy to find your way out, either. We did, though, and went up the short hill to Antler Hill Farm.
Antler Hill Farm
This area on the Biltmore Estate will provide lots of entertainment for adults and children of all ages. After touring the mansion where our children had to be on their best behavior, it was a delight to see signs that said, "Please Climb on Me!" Visitors here can immerse themselves into 19th-century farm life by stepping into the everyday life of families who lived on the estate raising livestock, tending crops, and working at Biltmore Dairy in the 1890s. The Barn in Antler Hill Village—once the social and work center for these families—is alive again with blacksmiths, woodworkers, and other craft demonstrations. There are crafts for the kids, educational videos, and a display of farm equipment through the years. A highlight of our visit was watching the blacksmith get ready to close shop for the day. Kids will also enjoying getting to know some of the livestock on the farm. We stepped in right before the animals go in for the night, and they all were ready for dinner. The farm is open daily until 5 p.m.
The Biltmore Winery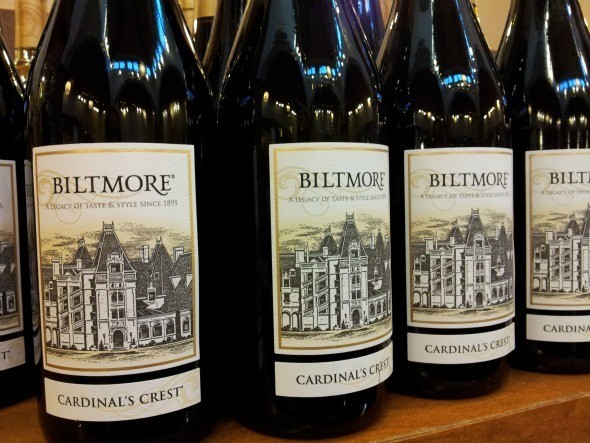 Biltmore's winery was originally a dairy barn, and guests who enter from the village take a walk through the cellar before getting into the complimentary tasting room. Now, many may think this is not a place for children, but they were very welcomed and even got complimentary grape juice. We only tasted a few of Biltmore's wines because our two children can sit for only so long. I particularly enjoyed Biltmore's Cardinal Crest, a red wine. This is an easy-to-drink wine with hints of blackberry, cherry, and oak. I think it's great for sipping while cooking dinner. I liked it so much that I had staff send some back to the room for me to take home. That is a perk of staying on property. Biltmore will pack up purchases from any of their shops and send them to your room at the Inn free of charge. Biltmore wines are available in 21 states and online in the
virtual wine shop
.
The Biltmore Creamery and Cedric's Tavern
When at Antler Hill Village, you must make room for ice cream or other sweets. It was too cold for me on this trip so I warmed up with a cappuccino, but Biltmore's ice cream is an old-fashioned delight. The creamery is open daily from 11 a.m. to 6 p.m. It also serves pastries and cupcakes. Cedric's Tavern is Biltmore's newest restaurant. Named after the Vanderbilt's beloved St. Bernard, this family-friendly restaurant serves up fresh pub fare with a field-to-table emphasis. On tap are Biltmore's own brews, and I'm a big fan of Cedric's Brown Ale now. The house specialty is fish and chips, which get four thumbs up from my husband and son. I chose the mountain trout, and it was exceptional. Dinner for my family ran just over $100, and in the evenings live entertainment abounds.
We did splurge on cocktails, after-dinner "Toffee Coffee" drinks, and a shared dessert for the kids. I have always been a fan of dining on the Biltmore Estate, and my experience at Cedric's was delightful. Also in the village is the farm-to-table restaurant, The Bistro, which highlights local ingredients in season. This restaurant is a little more formal in atmosphere and in cost, but it is also family-friendly with a children's menu.
The Spring Biltmore Experience
With 8,000 acres, the Biltmore Estate is nature's playground. The Outdoor Adventure Center, located in Antler Hill Village, can help your family plan hikes, biking trips, float trips down the French Broad River, and much more. Biltmore is truly a vacation destination, and the perfect time to get a start on your outdoor adventure is during the Estate's Festival of Flowers season each spring. To plan your visit to Asheville, North Carolina visit
Biltmore Estate.com
and
Explore Asheville
. For more on my N.C. travels and a look at the Inn at Biltmore, located on the Biltmore Estate, visit the
Hines-Sight Blog
 for more stories. Be sure to follow me on Instagram
@Hinessightblog
for more scenic photos of my travels. Disclosure: I was a media guest of the Biltmore Estate, and received free Estate admission, and discounts to stay on property.  All food costs associated with this visit were my own.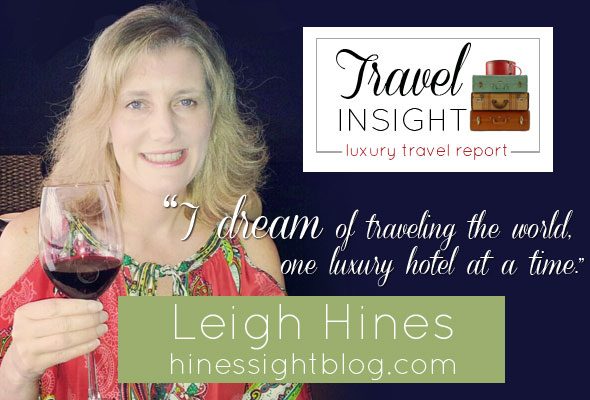 SUBSCRIBE TO SKIMBACO TRAVEL
, travel newsletter delivered to you once a week.