Is chocolate part of your gift giving rituals? Whether it's Christmas time, or when I'm traveling, chocolate never fails as a great gift or souvenir, even for those who already have everything. My favorite chocolate brand is
Fazer
from Finland, and I gift myself with their products probably more often than I should, luckily Fazer products are available in most stores here in Sweden. In case Fazer is new to you, they have been making Finns happy since 1890's, when Karl Fazer opened his cafes and chocolate factory in Helsinki. In fact, his signature chocolate, Fazer "blue" milk chocolate, chocolate wrapped in a blue wrapper, is still the most valued brand in Finland today. Fazer exports confectionery to over 40 countries and is one of the world's ten biggest confectionery producers in international airports' travel trade sales. So if you have been traveling a lot, especially in Europe, Fazer is probably known to you. You might also know Fazer from their baked goods, especially from their breads. I'm pretty excited about Fazer's newest products line, launching in spring 2014. Fazer is presenting its first premium selection of assorted chocolate pralines specially designed for the international market and targeting travelers. In fact, the new line, Fazer Magic Line, has been designed in co-operation with frequent travelers and will sold mainly at airports, ferries and cruise ships, along side with carefully selected retail and cafe locations. Fazer teamed up with frequent travelers and took in consideration what most travelers want from their souvenir chocolates: they wanted exceptional and original flavors that awaken their imaginations. The Fazer Magic Line combines the tastes of blueberry, raspberry and truffle with a 70 per cent dark chocolate coating of very high quality. The packages are designed to make a stylish present to bring back from a trip with their brights colors and transformable shapes.
The motto of the founder of our company Karl Fazer was that we must always exceed the expectations of our customers. This is what we believe in to this day when planning the tastes and packages of our products. This time, we wanted to offer something special to fast-moving chocolate-lovers craving for new experiences,'
says the head of Fazer's Confectionery Business Mika Sarimo. Fazer is planning on taking over the world, and I wish they do – mainly because I want my favorite chocolates available for you, where ever you live.
If you simply don't want to wait until you see the Fazer Magic Line at airports during your travels, and you can't get Fazer products from stores near you, you can get them online, even in the US. Check out
Fazer products on Amazon
or you can find them from
Finnstyle.com
. My favorites are the classic Fazer Blue Milk Chocolate and the Fazer Geisha Hazelnut chocolates. I'm enjoying the Fazer Marianne Peppermint Crisp Bar right now.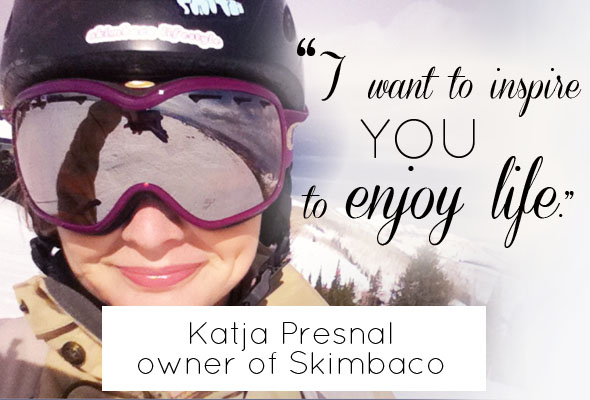 My mission is to inspire you to live life to the fullest and find your own "skimbaco," how you enjoy life where ever you are in the moment. For ideas for travel, home, food and fashion,
subscribe to weekly Skimbaco Lifestyle
feed on Mondays and
I hope you get my newsletter as well
that I sent out sometimes on Fridays.