Instagram has the power to bring travel destinations closer via photos, but more importantly: bring people together.
I have made so many friends via Instagram, and many of them I talk on daily or weekly basis, although many of them I have never met face to face. I have been very fortunate to also meet many of my Instagram friends in real life. I think that's one of the reasons I love Instagram so much – it has given me the opportunity to meet so many amazing people who share the same passion for travel. This past weekend we had our first ever #IGtravelThursday trip together, and many traveled to Helsinki, Finland to embark on a trip together with
Tallink Silja Line
cruise ship Silja Symphony to Stockholm, Sweden, to participate the first-ever Stockholm Travel Massive, which I organized together with fabulous Lola Akinmade Åkerströmof
Slow Travel Stockholm
(read a
Travel Massive Stockholm recap
by Lola).
Our trip from Helsinki to Stockholm
Instagram photos tell the story of our trip the best, let me tell the story via our collective photos.
Lena
flew all the way from London,
Satu
traveled from Lillehammer, Norway, and many others woke up early on the morning to catch a train to Finland's capital, and I took the same cruise ship from Stockholm to Helsinki, only to come back to Stockholm with the lovely ladies who have been participating the #IGTravelThursday linky in Finnish the past couple of months.
Helsinki was beautiful that day. The sun bathe the city in the golden hour light when we were leaving on Silja Symphony, and the yacht club island right outside Helsinki was a popular object for our photos.
Photo by: TheWildWindBlows from the The wild wind blows blog.
We had a special treat on our cruise: we got to visit the captain of the ship on the command bridge. Some of us even got to steer the ship, and to our surprise the steering was simply moving the tiniest joystick on the command board.
Photo by Tamamatka from the blog Tämä matka.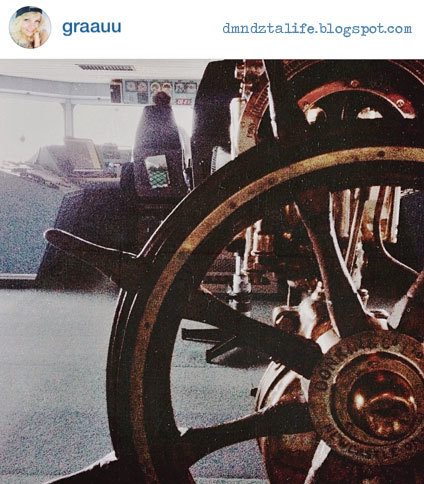 Most certainly there was a good old fashioned steering wheel on the ship, but it was for highly unlikely case of computerized systems not working, or perhaps just for decoration.
Photo by Graauu from the blog dmndztalife.
Once we arrived to Stockholm the next morning, we headed towards Hötorget market place, where the locals were shopping for fruits and vegetables for their Saturday dinners. It's the mushroom season in Sweden, so we admired the bounty of chanterelles in the farmer's market.
Photo by Lenal17 from the blog London and Beyond – you can read Travel Massive in Stockholm by Lena, she also writes in English.
We headed to
Rica Hotel Stockholm
, which is perfectly located close to Hötorget and Stureplan, a large luxury shopping district. The Stockholm Travel Massive event was held at the Rica Hotel's newly remodeled Grand Café Klara.
Photo by Travelreport_se from the site Travel Report.
We had breakfast/brunch at the Grand Café Klara, and discussed how the travel bloggers and travel industry in Scandinavia could work more together. It was great to meet new people and see old friends.
Photo by SophieRedisch from the blog Sophie's World, where she writes in English.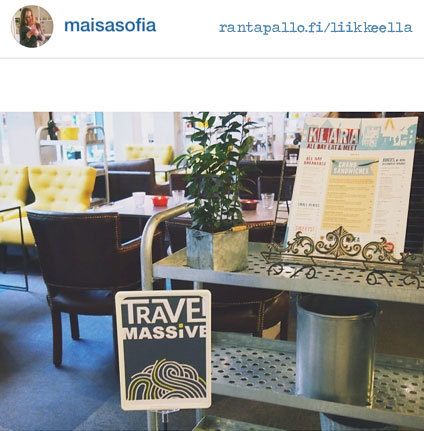 We kept the first Travel Massive meetup small, and we are hoping to grow the Stockholm Travel Massive meetups lager and open to anyone in the future.
Photo by MaisaSofia from the blog Liikkeellä.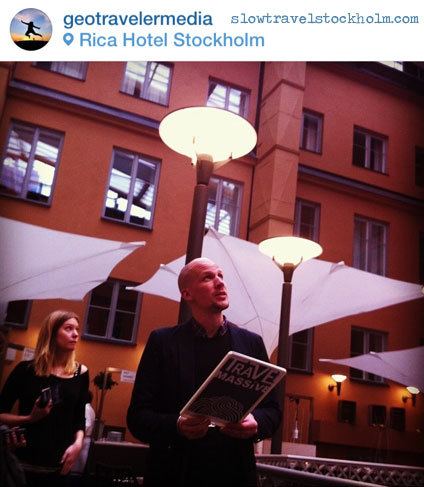 A huge thanks for this event goes to those who came and the sponsors who helped us to make it happen, including the Rica Hotels, Tallink Silja Line, and Visit Stockholm. We got a tour of Rica Hotel Stockholm, and everyone was pretty impressed by the new look.
Photo by GeoTravelerMedia from the site Slow Travel Stockholm (in English).
After the Travel Massive breakfast, most of the travel bloggers headed for Instagram Travel Walk of Stockholm. I felt bad for not able to participate, but I injured my knee on my trip to Italy, and a walk was just not going to happen. The best about Stockholm downtown really is that you can walk everywhere, and the waterfront combined with old world architecture is quite unique.
Photo by Pauskiiii from the blog Jumping Around.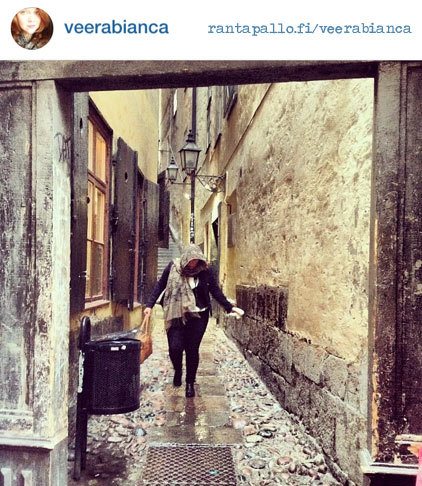 One of the most popular tourist destinations in Stockholm is the old city area, Gamla Stan, where the royal palace is also located. The narrow cobble stone streets, small shops and boutiques, cafes and wine bars makes this area perfect for fun with friends.
Photo by VeeraBianca from the blog Running with Wild Horses.
It wasn't all that surprising that the Finnish travel bloggers who hadn't been to Stockholm for a long time wanted to head to Gamla Stan to shoot unique photos of this beautiful district.
Photo by Keamar from the blog Deep Red Blues (writes also in English).
Silja Symphony took the Finnish travel bloggers back home, and the sunrise in Helsinki was more beautiful than ever the next morning when the ship arrived to Helsinki. The weekend trip was a huge success and everyone had the same one thought:
"let's do this again"
.
Photo: our own ToDestinationUnknown from Destination Unknown.
Join the Instagram Travel Thursday Linky
Join us! Bloggers – add your blog post to the linky. Not a blogger? No problem. Join us at Instagram by using hashtag #igtravelthursday and share your travel photos. But sorry- no linking to Instagram images from the linky, just to blog posts. Get email sent to you when the Instagram Travel Thursday linky post is up (
subscribe it here
) and
add your Instagram profile link in the Instagram Travel Thursday page
and follow other travelers who have left their links there as well.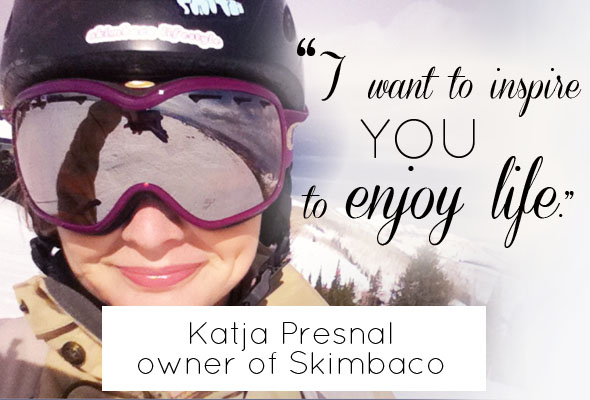 My mission is to inspire you to live life to the fullest and find your own "skimbaco," how you enjoy life where ever you are in the moment. For ideas for travel, home, food and fashion,
subscribe to weekly Skimbaco Lifestyle
feed on Mondays and
I hope you get my newsletter as well
that I sent out sometimes on Fridays.