As coffee shops brew up the latest coffee and seasonal pumpkin delights this fall, luxury spas are getting in on the action and offering autumnal services as well. That's because both coffee and pumpkin are powerful natural antioxidants. Pumpkin is also a natural exfoliate for dead skin.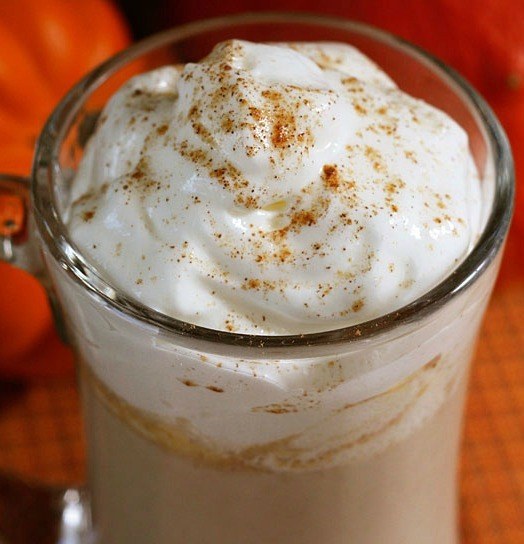 According to Julie Shintaku, Lead
Aesthetician at
Spa ARIA
in Las Vegas, pumpkin can work wonders for the skin, "Pumpkin is a natural scent for this time of year, but also has many benefits and is especially great for sun-damaged skin. Pumpkin is rich in vitamin A, which soothes and softens skin and vitamin C, an antioxidant that can help remedy skin damage produced by free radicals. Facial masks, moisturizers and peels containing pumpkin nourish skin and promote absorption of nutrients." Scrubs are also good this time of year because they physically smooth the skin to prepare for better penetration and absorption of serums and lotions.
Las Vegas
has more luxury spas per square foot than any other place in America, and it's the perfect travel destination to highlight this seasonal spa trend.
Guests at the
Spa and Salon Bellagio in Las Vegas
can enjoy the Black Lava Java manicure/pedicure, which features Hawaiian luxury with exquisite tropical ingredients that kiss your skin to a silky, soft glow. The $190 treatment features Kona coffee, Hawaiian chocolate and vanilla, black lava salt, and silky coconut. Decadent tropical butters and luxurious oils are packed with naturally occurring vitamins and micro-nutrients that deeply nourish skin, feeding it the real food nutrients it deserves. And while you enjoy being pampered, you can enjoy a complimentary beverage made with 100% Kona coffee, chocolate, and Kahlua coffee liqueur topped with whipped cream, chocolate and coconut. Bellagio spa guests can also choose to have a mini-Coffeeberry facial. That's right. Nature's most powerful antioxidant, Coffeeberry, will improve skin tone, reduce fine lines and protect the skin from the harmful effects of the environment. Coffeeberry is also an excellent anti-inflammatory ingredient to combat sun exposure. I don't know about you, but as a coffee lover, I'm loving the fall spa trend this year. Pumpkins lovers also rejoice. The pumpkin-spice scrub at
spa Mandalay
is a 25-minute treatment that features a full-body gentle exfoliation with scent of pumpkin spice. Enriched in vitamins A and E, this autumnal treat is designed to stimulate circulation and reveal soft, healthy skin. The cost is $85. Here are some other Autumnal Delights found in Luxury Hotel Spas on the Las Vegas strip.
Cristophe Salon at MGM Grand 
Pumpkin Pie Pedi
Revive tired tootsies with an exfoliating pumpkin pedicure. For $90, the toes will get to relax in a whole milk softening soak, followed by a brown sugar pecan scrub and a warm organic pumpkin puree moisturizing mask. Top off this pedi pie with a silky-soft honeysuckle custard lotion that will leave your feet feeling delighted!
POREfection Pumpkin Facial
Flaunt flawless skin this fall with the POREfection Pumpkin Facial. This marvelous treatment brings out fresh, clear skin with an invigorating organic pumpkin mask, clearing congested pores and promoting oxygenation and circulation. The $130, 50-minute facial will leave spa-goers with plump, renewed skin and a refined complexion.
Nurture – The Spa at Luxor
Autumn Harvest Spa Special
Bask in the scent of the season – pumpkin – during three treatments that will leave guests feeling relaxed, refreshed and rejuvenated. Guests can enjoy a 25-minute body scrub, 25-minute massage and 25-minute facial while breathing in the spicy sweet aroma. Indulge in individual treatments at $70 each, or book all three for $180 for perfect pampering. Most of these treatments will run through November. After that, you may start seeing peppermint, vanilla, and scents of evergreen replace pumpkins on the spa menu. My bet is that coffee will get to stay on a little while longer. And if you can't whisk yourself  to your local spa, I found a couple of
recipes courtesy of the Red Mountain Resort in Utah
for making your own seasonal spa masks this year.  Enjoy!
I want to hear from you!
I would love to hear from you – do you go to spas? Do you mainly go to spa in your home town, or when you travel? Take our
super simple survey on our Facebook page
, and while there – please like
Skimbaco Lifestyle on Facebook
. Photo credit:  Pumpkin Latte at Home via
SkinnyTaste,
The Spa at Luxor, L.Hines,  Bellagio Spa, and Christophe  Spa at MGM Grand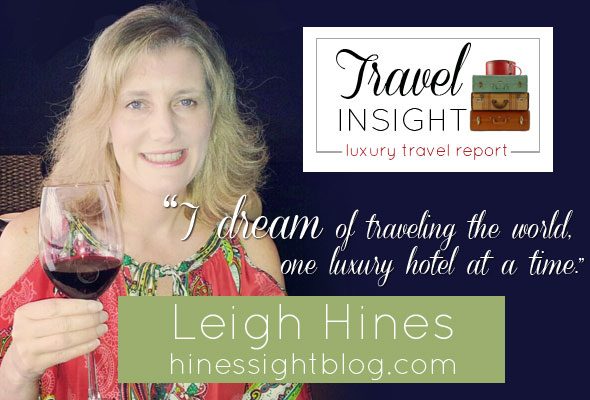 I live like a tourist in my hometown and my dream is to travel the world one luxury hotel at the time. If you love traveling as much as I do,
subscribe to Skimbaco Travel
, and never miss any travel content from our site.