Social media is changing the way we book vacations
More and more hotel brands are chatting on social media in hopes of getting us to check-in. For example, many hotels are just now getting on Instagram, but they have been using other social media platforms for awhile now. Each week, I feature a hotel Instagram account on the
HinesSight Blog
for our #IGTRAVELThursday link-up. Some of our social media conversations could be just what we need to help us take that next step to actually booking a room.
Loews Hotels
is leading the way to social media reservations through the new hashtag #BookLoews. Launched at the end of last year, you simply use #BookLoews in a tweet to @Loews_Hotels to express interest, and you will be prompted by one of the brand's Travel Planners to start a Twitter conversation. If you are ready to make a reservation in one of their 16 properties (Orlando properties are excluded right now) the Loews Travel Planner will tweet you a link to a secure chat conversation to process personal and payment information in a secure, PCI-compliant digital environment. Piper Stevens, Director of Social Media, Loews Hotels & Resorts explains more:
As we continue to evolve and build on our Social Media strategy, we are focused on meeting the needs of travelers throughout each stage of the travel continuum. When it comes to reservations, we recognize that giving consumers the option of booking efficiently on a network where they are already engaging on a daily basis is going to set us apart and grow our consumer base in a meaningful way."
The luxury hotel brand also knows how important it us for us to tweet for free. The Loews brand also announced that Wi-Fi is now complimentary.
Four Seasons offers check-in via pre-arrival emails and iPhone apps
The
Four Seasons
brand is offering guests the luxury of check-in via phone and Skype at some of their properties this year in the U.S. and Central America. You'll save time with a pre-arrival email that allows you to check in online – sort of like printing your boarding pass from home before you get to the airport. Simply pick up your keys from the front desk or doorman and proceed to your room. When you're ready to leave, take the "web-out" option and review your bill without having to stop at the desk. This service is now available at Four Seasons Philadelphia. Guests at Four Seasons Resort Costa Rica at Peninsula Papagayo can greet the front desk from the comfort of the SUV en route to the property, thanks to check-in via Skype. In Los Angeles, Four Seasons is tapping into technology to make arrivals and departures stress-free. Complete your pre-arrive check in at Four Seasons Hotel Los Angeles at Beverly Hills with the property's iPhone app. You can also complete an express check in or check out at Beverly Wilshire, Beverly Hills (A Four SeasonsHotel) with a special tab on the hotel's app. Are you already connecting with your favorite hotels via social media? Let's talk more on Twitter, I'm
@hinessightblog
.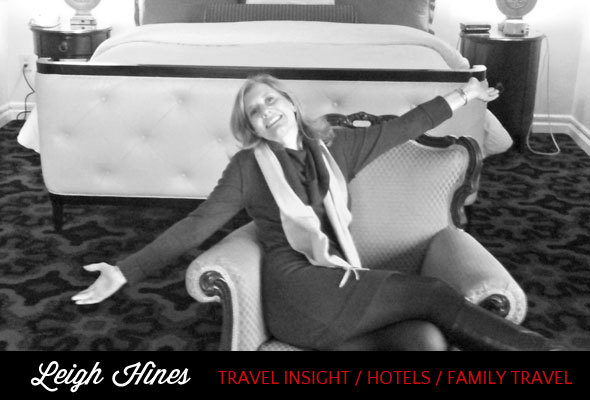 I live like a tourist in my hometown and my dream is to travel the world one luxury hotel at the time. If you love traveling as much as I do,
subscribe to Skimbaco Travel
, and never miss any travel content from our site.