IKEA SEKTION kitchen system comes to stores in February
I have been waiting this IKEA kitchen announcement, and the first photos for weeks now, and it's finally here! What a timing – we are in a process of purchasing a house, and kitchen remodeling will be in order sometime this year. I already know that I want an IKEA kitchen, even before I saw these first photos of the new SEKTION system. Many of my friends have IKEA kitchens, and we already saw IKEA's new kitchen system in Sweden last year, and I loved it.
IKEA just announced the launch of SEKTION, a new, versatile kitchen system that will hit the stores in the USA on February 2, 2015. The new modular kitchen will be replacing the current kitchen system AKURUM. SEKTION makes it possible to create truly customizable solutions, regardless of the size and shape of your kitchen space. This means you will basically be able to create a custom kitchen for the fraction of the price of a typical custom kitchen. But that's not all. SEKTION offers new features such as more modularity, "drawers within drawers," inside drawer organization, and integrated lighting, making it possible for all DIYers to create the kitchen of their dreams for the fraction of the cost a typical custom dream kitchen would cost.
When they say "custom look," they really mean it. The SEKTION system comes in several finishes, colors and styles, from trendy black and grey to traditional white to sleek brown wood.
What I really love the best though is the custom designing you can do inside the cabinets and drawers!
IKEA redesigned everything for SEKTION. The frames, the doors, the hinges, the drawers – everything! They completely renewed what we have thought as a modular kitchen before. So if you've locked your kitchen dreams away because you didn't think you had the space, the time or the money – or because you simply couldn't find a kitchen that was "you" enough – take a look at SEKTION. And get ready to set those kitchen dreams free. I know I am. I can't wait their new kitchen design tool for SEKTION also launches as the system hits the stores to start planning my dream kitchen.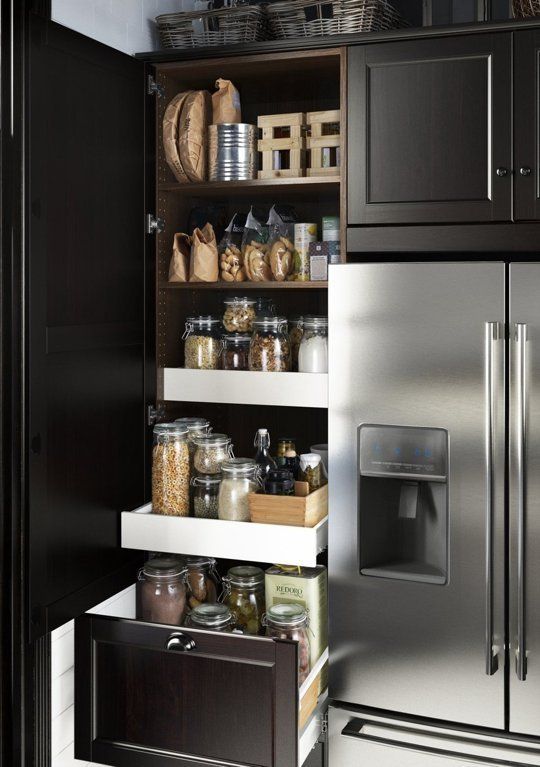 9 Awesome Details
1. Cabinets are available multiple heights: 15, 20, 30 and 40 inches. With drawer heights as small as 5 inches and door fronts as tall as 60 inches, you can make your kitchen look as traditional or as modern as you like. 2. Different sized cabinets can easily be designed side by side. Meaning that you can put two 15 inch cabinets right next to a 30 inch one, and they fit perfectly together.
3. You can have much more imagination with the size of the drawers, and for example keep all of the drawer fronts the same unified size, but have drawers inside the drawers in different sizes. This way you will get the functional kitchen you want, without sacrificing the style.
4. Drawers come in two price points, making it possible for anyone to have a custom designed kitchen. 5. Also new and awesome: the cabinet bases will be available in both white and dark brown making it easier to match with different cabinet door/drawer colors. 6. All cabinet base boxes will have matching cover caps will be available to hide the pre-drilled holes, making it easy to use the IKEA SEKTION kitchen boxes also as open shelving.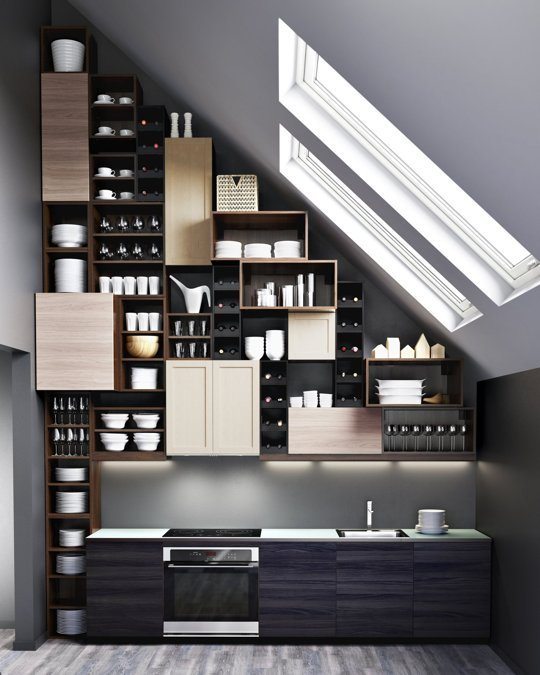 7. New VARIERA drawer organizers in bamboo and high gloss plastic turn your inner spaces into beautiful places. You will have so much fun designing the insides of your drawers and cabinets. 8. The new suspension rail makes installation even easier. Simply attach the rail to the wall, hang the cabinets and lock them in place. So easy one person can do it!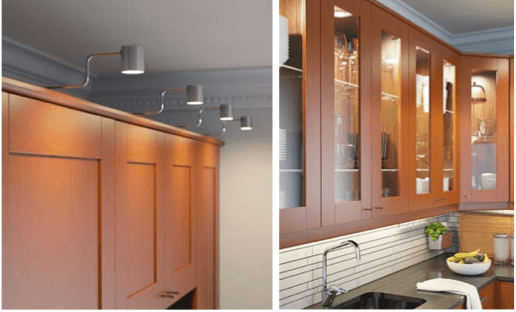 9. Alongside SEKTION, IKEA launched two new series of lighting. With features like corner modules, electrical and USB outlets, remote control dimming and in-drawer lighting you're sure to get exactly the lighting you want.
A couple of examples with prices
To give you an idea of a price point, here are two examples. The total price includes cabinets, fronts, drawers, interior shelving, hinges, toe kicks, legs, and cover panels. NOTE: the countertops, sinks, faucets, knobs and handles, appliances and lighting are sold separately.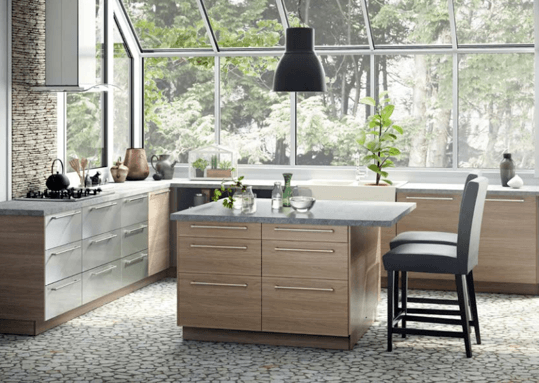 What do you think? Could you tackle designing your own kitchen with the IKEA SEKTION system?
Post by Katja Presnal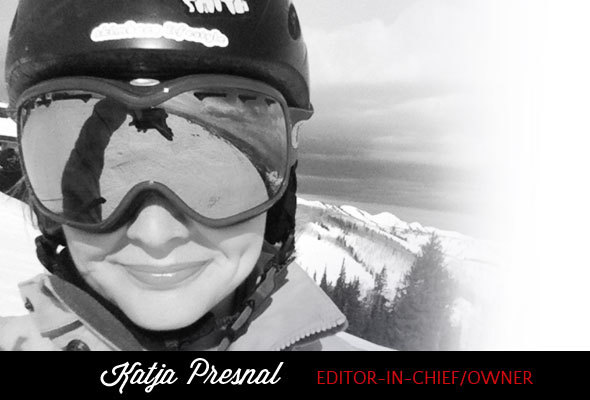 "My mission is to inspire you to live life to the fullest and find your own "skimbaco," how you enjoy life where ever you are in the moment. For ideas for travel, home, food and fashion,
subscribe to weekly Skimbaco Lifestyle
feed on Mondays and
I hope you get my newsletter
that I send out sometimes on Fridays."
Katja Presnal
, editor-in-chief and the owner of Skimbaco Lifestyle.
Let's connect!
Visit Skimbaco Lifestyle (Skimbacolifestyle.com)'s profile on Pinterest.