Katja Presnal
Owner and founder of Skimbaco.
Lives:
Vestal, NY, USA
Skimbaco expert topics:
travel, lifestyle, trends, luxury, luxury for less, nomadic lifestyle, ski lifestyle, traveling with children, interior design, everyday fashion… and everything else.
Contact:
katja.presnal(at)skimbaco.com
with editorial requests, media inquiries, event/travel invitations, speaker invitations, sponsorship opportunities and brand partnerships. Currently not doing social media marketing strategy consulting outside the scope of work done with brand partnerships with Skimbaco. Available for speaking engagements worldwide.
Connect:
INSTAGRAM
|
TWITTER
|
PINTEREST
|
FACEBOOK
Professional background
Studied Mechanical Engineering in Espoo, Finland, majoring in Production Management. Worked in PR and retail through out the college years. PR experience both on business to business and business to consumer sectors. 7 years of retail sales experience including being a buyer and a store owner. Started working online and done social media marketing since 2004. Addy Award-winning social media strategist, worked for a social shopper marketing agency leading over 900 social media influencers and creating strategy for agency's clients. Founded Skimbaco in 2006.
Read full bio
and see
LinkedIn profile
.
Location
I'm originally from Paimio, Finland, a small town girl with dreams of seeing the world. I met my Texan husband in an Irish Pub in Frankfurt am Main, Germany, in 1997, and we have now three children together, all born in different countries within three years. Close to 4 years of living in Germany, 10 years of living in several different states in the USA (mainly New York, Colorado and Ohio), and we just spent three years in Sweden. Currently in upstate New York. Happily nomad forever.
Visit Skimbaco Lifestyle (Skimbacolifestyle.com)'s profile on Pinterest.
Get to know Katja!
What do you love about where you live now?
I love weekend trips to Stockholm, but what we love as a family more is exploring the Swedish countryside. Our ideal weekend consists of touring local castles, tasting local food, and enjoying the Swedish culture. In Linköping one of our favorite places is
Gamla Linköping
, and my favorite local small town to visit is Vadstena.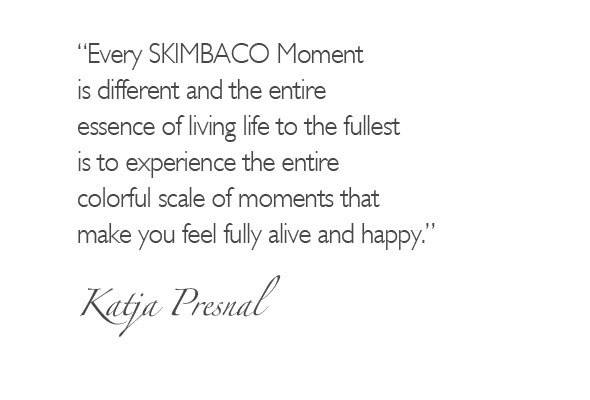 Your best Skimbaco moment?
After meeting my husband realizing we both can make our dreams come true together, and live happily ever after. 15 years and counting.
Your ideal travel destination?
I have two places where I can truly relax on a vacation: on a boat or on a mountain. I dream of sailing in the French and Italian Riviera, and visiting tropical luxury resorts in Asia. I could live my winters on the mountain side anywhere from the Alps to Park City, Utah, where there is perfect snow for skiing, and spend my summers sailing and island hopping.
What would you serve for dinner guests?
Our family does "food adventures" when traveling and at home. We try to learn to cook the different cuisines we have tried on our travels. This year we finally learned to make sushi. When we invite people over I tend to overdo it… not to impress, but because I love big family dinners and to cook for the crowd! I like to cook seasonal food, and during summer one of my signature dishes is lemon-dill salmon with fresh potatoes and asparagus with Hollandaise sauce served with green salad and rye bread and almost ice cold chardonnay.
What does your ideal home look like?
Scandinavian style architect designed minimalistic house with a sea view and a boat dock. The more we travel, the less actual things I want to own. Ironically I didn't care for the minimalistic look when growing up in Finland, and some of our homes have been full of color and decorated with antiques and flea market finds. Now I like to keep it very simple, but stylish.
How do you define Skimbaco Lifestyle? What it means personally to you?
Skimbaco lifestyle to me is living life to the fullest, every moment. Skimbaco lifestyle is making my everyday life an adventure I never want to end. I enjoy small things in everyday life, and make plans for future. Skimbaco lifestyle is enjoying each moment in your journey, but never completely stopping exploring the world and life.
What do you dream of?
I dream of making Skimbaco an international lifestyle brand that inspires people to live their lives to the fullest in each moment. I dream of traveling around the world searching the greatest locations and products and running a global business from my laptop. I hope Skimbaco won't just make my dreams come true, but also everyone else's whom it touches, including our team of writers, and my family, especially my children's dream. I'm hoping to build a legacy they can be proud of.