For me, successful road-trips consist of three elements:
time
, flexibility and only partially set plans. I don't necessarily need a lot of time to have a great road trip but just enough to cover the area, region or destination that I have been planning on visiting. It could be a weekend. Or a week. Or a month. In British Columbia we had a month. And we had some set plans and schedules we had organised with friends, but we had just enough time to also discover things we might have otherwise missed. These were places we visited and things we did based on recommendations from friends and people we met along the way. Before making the trek to British Columbia, I always thought of the region as the destination for outdoor adventure and active holidays in the wilderness, but it was so much more. It was and is also the land of wine, hot springs, beautiful coastal scenery and vibrant city life in Vancouver.
Here are six of my favourite spots and things to do in British Columbia that we discovered on our road trip, what are yours?
The Great Outdoors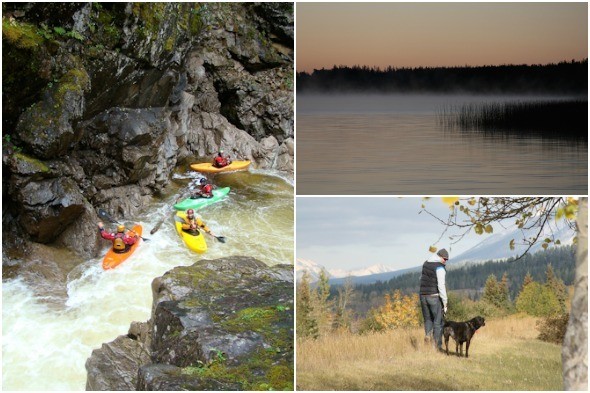 Like said, the outdoors is why we traveled to British Columbia in the first place and we got exactly what I expected: amazing wilderness, stunning scenery and beautiful rivers. Our main goal was to explore some beautiful white water, but even if you are not into kayaking it's all there: hiking, camping, biking, climbing… You name it!
BC Ferries "Inside Passage" Cruise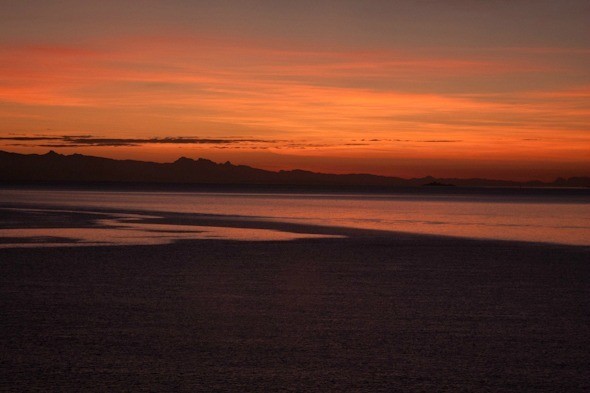 The overnight ferry from Prince Rupert down to Port Hardy on Vancouver Island was part necessity and part convenience on our driving route. But it is something I would not miss if I went back to BC again. It was a great way to break up the long drive, and just sit back and enjoy the scenery. The information provided along the way about what we saw was excellent and we even spotted some whales while on board which for me was an extra bonus. In the spring/summer season there are also day ferries where you can fully concentrate in soaking up the scenery, see
BCFerries
for more information.
Summer Visit to Whistler
Whistler is more of a winter destination for many, but even if you are not into mountain biking Whistler can be a great spot in the summer season for hiking and bit of resort life. Also, many of the hotels offer very special rates in the summer months, hence you could live in luxury while on budget.
Ainsworth Hot springs
I previously ranked Ainsworth Hot Springs as one of my
Top 5 Feel Good Destinations
, ever, and it still belongs on top of that list. Part of the reason is that the hot springs for me came as bit of a surprise as I did not know these existed in BC (yep, I mainly researched where to kayak in BC before arrival). I think the best time of year for hot springs visit is in the autumn or winter, when the contrast between cold air and hot natural water is at its best. And on a long road trip there is no better way to refresh than soaking in the warm water while getting ready for the road ahead. Find out more at 
www.hotnaturally.com
.
Okanagan Valley Wine Region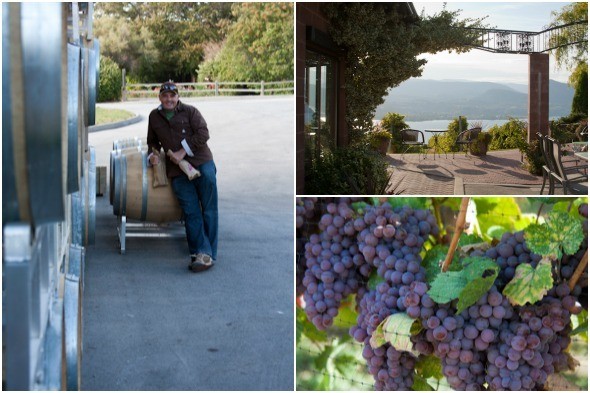 Besides the hot springs, visiting vineyards came to me quite unexpected, but where else could you combine outdoor activities and wine testing as smoothly as in British Columbia? The region is the oldest Wine Region in Canada, and it stretches over 125 miles from Armstrong in north to the Washington border in the south. Even though we only had very limited time to visit the vineyards these were worth the stop and I wouldn't mind spending bit more time here during our next visit…
Vancouver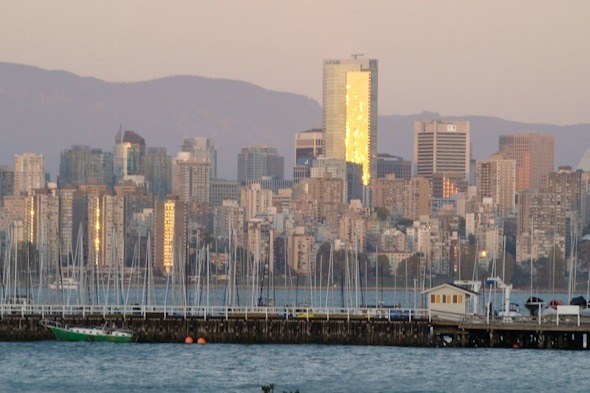 Last but not least:
Vancouver
. The city is big enough to have the "big city" feel, but small enough to have plenty of personality and green spaces. We spent couple of relaxing days in Vancouver in the end of the road trip just wandering around the city's streets, visiting the many independent small boutiques, cafes and restaurants and we even grilled by the beach in the autumn wind! Outdoor loves shouldn't miss the
Arc'teryx Factory store
in Northern Vancouver! Skimbaco's
Katja Presnal
and
Leigh Hines
will be in Canada this week at the TBEX Conference. Stay up to date on their Canada experiences here on Skimbaco and on
Instagram
!
Photo credits: Whistler images by Mike Crane / Tourism Whistler, Ainsworth images by Ainsworth Hot Springs Resort