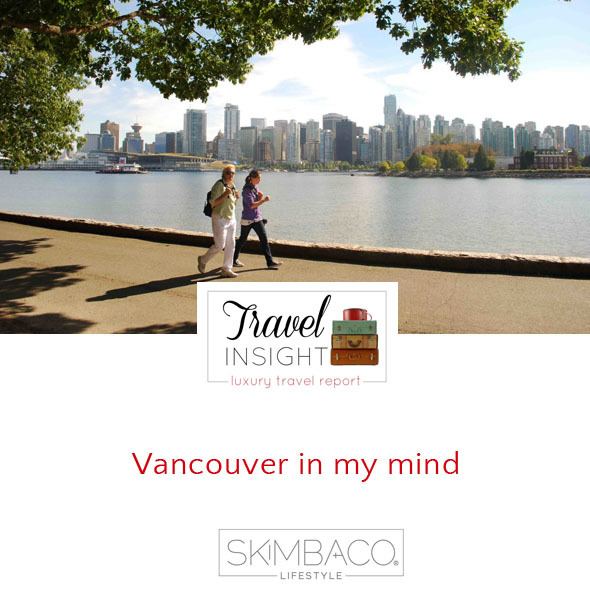 Feature photo via Como Viaja.
Canada is definitely on my mind this week. I leave Friday for Toronto, and I will be joining Katja at this year's TBEX conference, where she is speaking about her
new book on how you can use Instagram to Travel the World
. It will be a very quick trip for me, but I'll be checking into
Hotel le Germain Maple Leaf Square
, and staff has already tweeted to inform me that I must enjoy a complimentary cappuccino in the guest's lounge daily. You bet I will. That sounds heavenly.
My Canadian Memories
My first trip to Canada was in April 2005.   My husband and I spent some time in Vancouver, Victoria and Whistler. As it turns out, it was our last trip before we embarked on parenthood. Exactly four weeks after that trip, we learned that we would be expecting our first child later in the year. I truly look forward to exploring this area again and taking our two children. Here are a few of my absolute favorite memories from Vancouver.
Room Service at the Four Seasons Vancouver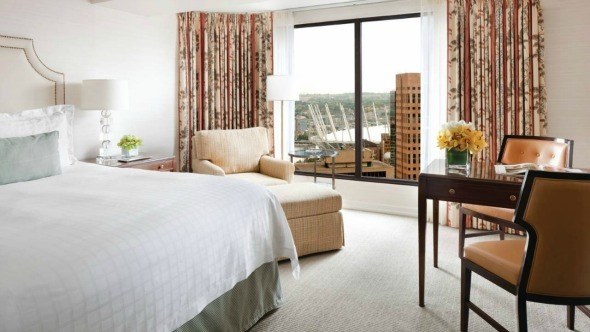 It may sound odd that room service at a luxury hotel would be at the top of my favorite list, but this was just the perfect situation, and what else would you expect from a person with a luxury-hotel obsession? We experienced a bit of rain on our trip. After a day of sightseeing, my husband and I didn't want to dress for the hotel's main restaurant, and we really didn't want to venture out in the rain, either. We splurged and ordered room service. It was one of the best meals on our trip, and dining overlooking the city in our robes was spectacular.
Vancouver Aquarium
A visit with the Beluga whales was a highlight at this museum that is dedicated to the conservation of aquatic life. The
Vancouver Aquarium
is must-see when you visit Vancouver.
Stanley Park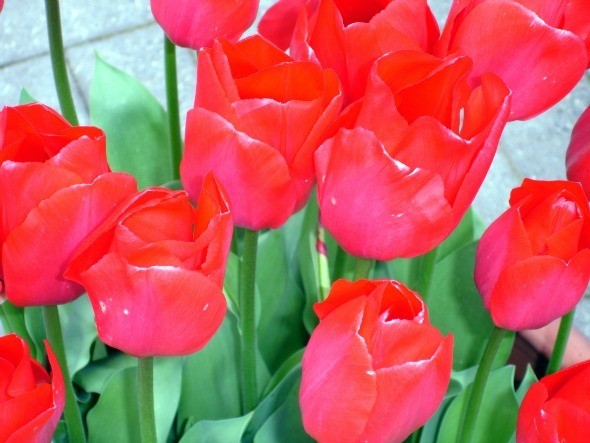 Created in 1888,
Stanley Park
is Vancouver's nature playground. It has a vast acreage of gardens, woodlands, trails and beaches at the end of Georgia Street. It is home to Vancouver's most beautiful gardens. Children will love the totem poles and the miniature train ride through the park. There are also four restaurants and numerous concession stands throughout the park. The Teahouse Restaurant is bringing back Sangria Sundays this summer. Sipping sangria and watching the sunset — now that's a pastime that I would enjoy.
Drinks at The Fairmont Pacific Rim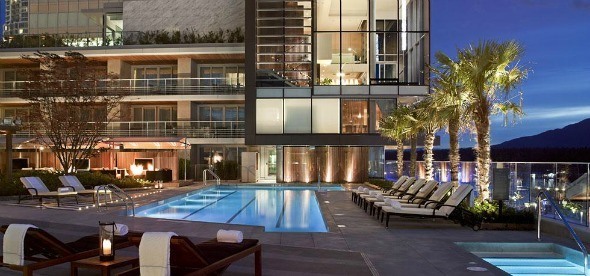 Long before I became a travel writer, I would visit different hotels while I was in a city. I don't like to be on the go all the time. I take a lot of time eating and soaking up the atmosphere. The Fairmont Pacific Rim has a fantastic view of Vancouver's harbor, and it is a perfect place to enjoy a late-night drink or partake in afternoon tea and soak up some of the best atmosphere in the city. The Lobby Lounge in the Fairmont Pacific Rim underwent renovations this spring, and it will be ready for you to enjoy its full beauty in June with an expanded atrium and a new raw bar. In the meantime, the hotel has been celebrating the renovations by offering some fun "Nip and Tuck" drink specials. The Lobby Lounge area is open daily with live music.
Family Summer Savings in Vancouver
The nice thing about Vancouver is that every direction you turn, there is a luxury hotel in front of you. The city has some of the very best. Here are three hotels that are rolling out the red carpet for families this summer.
Four Seasons Vancouver
The Four Seasons Vancouver
is offering the "Kids in the City" package where you can book a second room at 30 percent off rates to give families the space that they may need when traveling, as well as age-appropriate amenities in the room. If you have small children and can fit everyone in one room like I can these days, then you may prefer the stay-longer package where every "third night is complimentary."
The Fairmont Pacific Rim
The Fairmont Pacific Rim
has the "It's a Family Affair" package where they offer 50 percent off a second room. They also offer a "stay longer, enjoy more" package where there is a 30 percent discount for a stay of three nights or more.
Rosewood Hotel Georgia
Hotel Georgia is the city's most historic hotel and has hosted Elvis and British royalty. In 2011, it became a luxury boutique hotel with the name
Rosewood Hotel Georgia
, and features 156 luxurious guest rooms, a luxury spa, and fine dining. It's been welcoming famous guests since 1927, and it treats children as if they are stars with the Rose Buds for Children amenities. This summer, the hotel is offering the Rosewood Family Package, where you can book a second room for 40 percent off. They also offer complimentary nights, such as stay two nights then receive the third night complimentary.  Rosewood Hotel Georgia's driver, Jim Dudley, offers a highly personalized family-friendly service in the hotel's Bentley (subject to availability), making the journey to one of Vancouver's leading family attractions extra special. Be sure to check out
Satu's experience in British Columbia
as well. Make sure you follow Skimbaco and Hinessightblog on Instagram for the latest on #explorecanada. For more information about Canada visit
Keep Exploring Canada, an official site of the Canadian Tourism Commission
. Photo credit: Leigh Powell Hines, Four Seasons Vancouver, The Fairmont Pacific Rim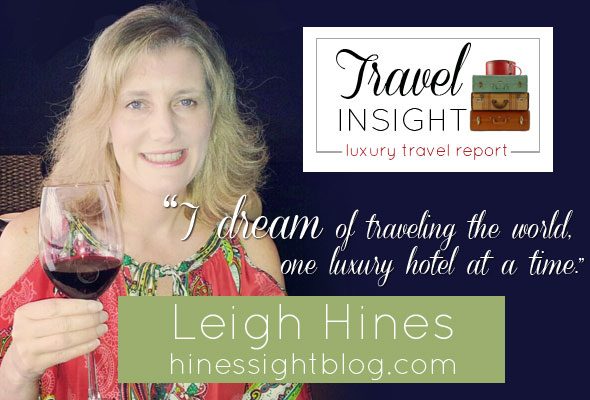 SUBSCRIBE TO SKIMBACO TRAVEL
, travel newsletter delivered to you once a week.