As a luxury-hotel lover, it's difficult for me sometimes to choose one luxury hotel over another because that would be like picking a favorite child. Who does that? Not me! But I will admit that I am a fan of luxury boutique properties. Just like going into your favorite clothing boutique, a boutique hotel offers a more intimate vacation stay. With usually 100 rooms or less, many of these hotels are family-owned, and, in some cases, depending on the destination and travel season, you can have true luxury for under $200 per night. For this special holiday guide, I've sought out five boutique properties in destinations where I would love to be during the Thanksgiving and Christmas season. Well, I would love to go any time during the month of December or any time during the year, for that matter, but the holidays are especially enchanting. I've not personally stayed in these properties, but the boutique hotels that I'm about to share with you are part of the
Preferred Boutique
membership, which is a brand I've stayed in many times, and have always been extremely pleased with my hotel stays. All of these hotels would be on my personal list to check in. And just remember, the holidays are a peak time for travel, and rates are usually at their highest.
Montalembert, Paris, France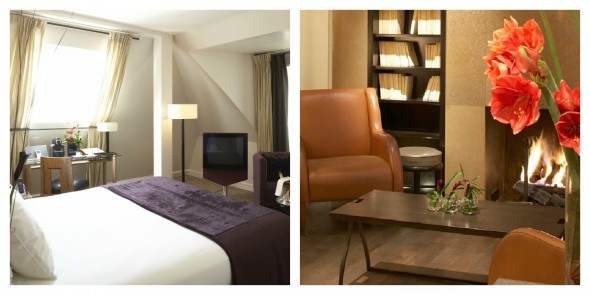 Who wouldn't want to be in Paris over the holidays? I chose
Montalembert
because of its Left Bank location. I've personally stayed in an apartment on the Left Bank near this property, and it is a dream location. I would love to stay in this area again. From pastry shops to flower markets, every turn and corner will delight. Set within the heart of the prestigious St. Germain des Prés, just blocks from the Louvre and Musee d-Orsay, this sophisticated Paris luxury boutique offers historic charm and luxury. As a mom who would love to take her kids to Paris one day, I immediately became smitten with the idea of kid-sized bathrobes and a special teddy bear on arrival for children. Montalembert also has a kid's menu, which is a plus, too. And in the winter months, this fireplace would delight with a nice cup of coffee, and a croissant.
The Wort Hotel, Jackson Hole, Wyoming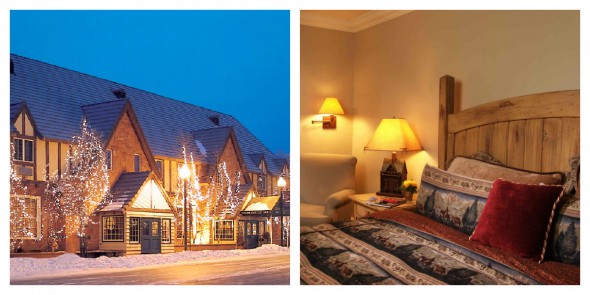 The Wort Hotel
combines the charm and intimacy of a world-class country inn with exceptional, modern services and amenities. Truthfully, the hotel's Tudor-style architecture drew me in immediately. Within close proximity to Yellowstone and Grand Teton National Parks – and just steps away from Vail Village — The Wort Hotel offers a great wintertime destination for the entire family – especially one of avid skiiers. The hotel's extensive ski services include 1) complimentary ski shuttle for drop-offs/pick-ups at Jackson Hole Mountain, 2) door-to-door ski rentals, 3) a ski valet who will bring guests all the necessary equipment for the day, and 4) apres ski refreshments nightly. I've never been to Jackson Hole, but this hotel is certainly on my list. I love the fact that you can walk to the restaurants and shops in the area. The Wort Hotel is also home to the famous Silver Dollar Bar, a Jackson Hole staple for cowboys since 1950. This hotel is not only a member of Preferred Boutique, but is also a member of
Preferred Family
, which has special perks for children.
Grandhotel Lienz, Lienz in Osttirol, Austria
Vacationing in The Alps during the holidays? Need I say more? Going back to Austria for a vacation has been my dream for years.
Grandhotel Lienz
, also a member of Preferred Family, is an ideal winter destination for travelers looking to celebrate the holidays while enjoying the great outdoors with their family. During the winter months, Grandhotel Lienz's outdoor activities include downhill and cross-country skiing on The Dolomite mountains, as well as tobogganing, ice skating, snowshoeing and more. Each of the 76 guestrooms and suites at this stunning Austria hotel is uniquely decorated and offers peaceful views of the countryside. Five on-site restaurants provide guests with tastes of the Alpine, Adriatic, and international cuisine, all while using local seasonal ingredients. Finally, a private, 15,000-square-foot spa and wellness center provide an impressive selection of services for total rejuvenation, inside and out. This is a place you want to go and never leave.
Hotel Christopher, St. Barthelemy
Some of you may prefer warmth for your holiday. St. Barts has been on my list of places to visit for years, and now I'm adding the
Hotel Christopher
as a place to check in. Travelers looking to jetset with the celebrity set head to St. Barts for the utmost in luxury holiday travel. Located in the secluded Pointe Milou, the 42-room Hotel Christopher offers panoramic views, five-star cuisine, a luxury spa, and an abundance of water sports and off-site activities for a memorable Caribbean getaway. This is truly the vacation where you leave the kids at home and and take a romantic holiday.
The Little Nell, Aspen, Colorado
When the gorgeous, five-star, five-diamond,
The Little Nell,
joined Preferred Boutique membership earlier this year, I fell in love. I think it would be a wonderful destination yearround, but even more magical during the holidays. This hotel also caters to the family, and has suites with kitchens, children's amenities, and menus. The Little Nell, Aspen's only ski-in/ski-out hotel, features 92 stylish accommodations, award-winning dining, and an abundance of outdoor wintertime activities, ranging from snowmobiling and dog sledding to heli-skiing and downhill skiing. And if you are an Audi fan like me, The Little Nell has partnered with Audi to offer the ultimate test-drive experience while in Aspen. Hope you like my boutique holiday picks. Tell me which destination you would most like to visit. Photos courtesy of:
Preferred Boutique
, Adrienne Shubin, and Leigh Hines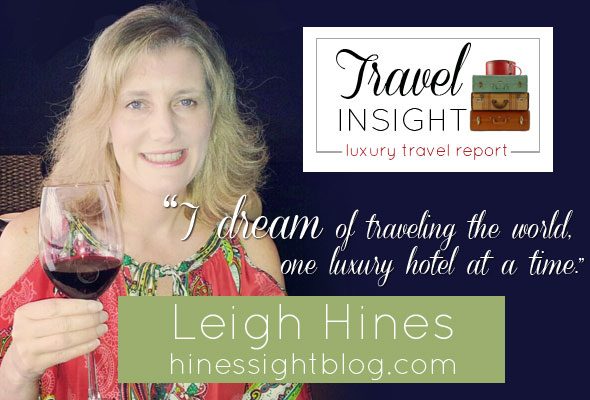 SUBSCRIBE TO SKIMBACO TRAVEL
, travel newsletter delivered to you once a week.