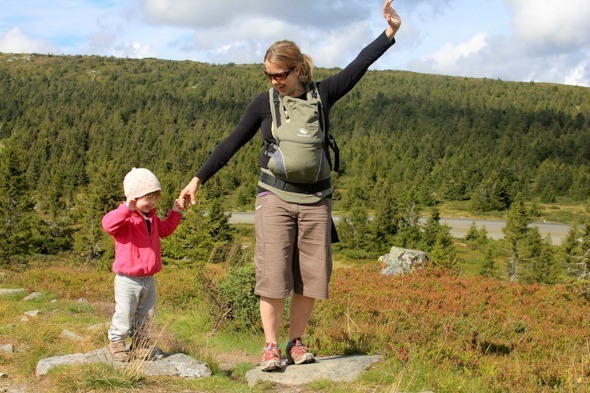 Satu Vänskä-Westgarth
Project & Events Director of Skimbaco.
Lives:
Lillehammer, Norway
Skimbaco expert topics:
travel, outdoor living, adventure travel/lifestyle, traveling with child(ren).
Feature at Skimbaco Lifestyle:
Destination Unknown
Satu's own blog: Destination Unknown
Contact:
satuvw(at)skimbaco.com
with Scandinavian event invitations, adventure/outdoor travel pitches and product review requests.
Connect:
INSTAGRAM
|
TWITTER
|
FACEBOOK
|
PINTEREST
Professional background
I've gone from one dream job to another having worked as a Marketing Manager for a large sports store chain in Finland, and now managing international sales and marketing for an incoming tour operator to Scandinavia and Finland. I've been lucky to have had the chance to work both in the sports and travel industries, my two passions.
See LinkedIn profile.
Location
Originally from Finland, I moved to Ireland for my university studies and after that I've lived in the States, Switzerland, UK, France, Slovenia and Norway. From the autumn of 2010 I've been calling Norway my home, and it really is the place that I could see myself settling in for good. As long as I can travel outside the borders regularly!
Visit Satu VW (todestinationunknown.com)'s profile on Pinterest.
Learn more about Satu!
What do you love about where you live now?
There are so many
things I love about Norway
but on the top of the list come the outdoors and nature. Nowhere else I've seen such dramatic nature that is very easily accessible for outdoor lovers.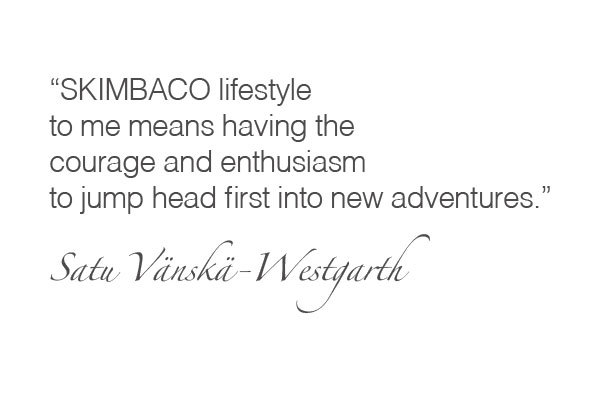 Your best Skimbaco moment?
Right now. We have a happy baby girl, job that I love and a good work-life balance that allows me to travel and explore the great outdoors with my family.
Your ideal travel destination?
Any destination where you can combine plenty of exciting outdoors with bit of comfort and luxury of the city or spa-life thrown in the mix.
What's your favorite restaurant and why?
Anywhere you can find warm and snug atmosphere with new flavors, top my list. In Lillehammer in Norway one such place is the
Park Cafe
. Love it.
How does your ideal home look like?
Cozy log house in the Norwegian mountains with plenty of space to host family and friends for extended periods. Finnish sauna is a must too, to warm up after a day on the slopes or cross-country skiing tracks.
How do you define Skimbaco Lifestyle? What it means personally to you?
Having the courage, enthusiasm and guts to jump head first into new adventures. Whether it is moving to the other side of the world, or trying something new and exotic in you local restaurant!
What do you dream of?
I dream of having a sports or travel related career in marketing or sales, that I could "take with me" and spend extended periods of time around the world, traveling and kayaking very slowly through new destinations. The ultimate? Back-packing, biking and kayaking through Central and South America with my family, all the while having our dream log house in the Norwegian mountains waiting for us, of course!