January is definitely the time for goal setting, reflecting on the past year, and planning how you want to incorporate some changes into your daily lifestyle. At Skimbaco, we are all about living life to the fullest and giving you the information, the tools, and the ideas to help you do just that. This month, SheSpeaks and Lippe Taylor released its findings on what women want in 2015. We found the results interesting. More than 2,000 U.S. women, aged 18 and up, answered an online survey during a four-day period on the SheSpeaks.com website.
2015 is the Year of Health followed by Home Improvement
68 percent
of the women surveyed said their main priority was to get healthier this year.
Even I am on board with that one. Since January 1, I've been
cooking healthier by having produce delivered from local farms
to my home in Raleigh. I'm eating more vegetables than ever, and I'm already down six pounds. This isn't just about losing weight for me, but it is about a healthy lifestyle change and passing these new healthy habits down to my children.
Photo: IKEA's new kitchen system
42% said that they plan to move to a new home or remodel their current one.
Our editor, Katja, will be doing just that in 2015. She's taking a mid-century house in upstate New York, and is turning it into her dream house. She is also on a health kick, and started using more
essential oils
to feel better. You will see a lot of more health and home related content at Skimbaco Lifestyle this year.
2015 is the Year to Travel
We love this survey result at Skimbaco. When it comes to their disposable income,
28% of those women survey say that they would like to spend it on travel.
The categories to choose in this survey were: fashion (16%), beauty (14%), investments (10%), technology (6 %), automotive (6%), wine and spirits (2%), and other (18%). This was not an open-ended survey so we're not sure what other may be, but it could be spending money on your kids, dining out, movies, concerts, theatre, and even home improvement. Regardless, the column "other" still came in second to travel. Where would you like to go in 2015? You can count on Skimbaco this year, to give you the
latest on travel experiences that
will help you live your life to the fullest.
2015 is the Year for Quality Time
How you spend your time is important.
73% of women surveyed say they will keep themselves happy and balanced by spending time with family
, followed by doing little things for themselves throughout the year (72%), exercising (64%), having quiet/meditation time (50%) and spending quality time with friends (50%). Spa visits are still important for rejuvenation. 17% of women said they will spend more quality time at a spa.
2015 Wish List
It seems not everyone is happy with their weight. When asked "which gift would you most like to receive in 2015," the response was
weight loss (27%), better health for myself or loved one (26%), vacation with one special person (20%), and of course, a raise (12%)
. We are also so glad that women depend on lifestyle magazines (39%) like Skimbaco and other bloggers (27%-such as Skimbaco team's personal blogs) for information sources you trust in addition to friends and family (66%). In terms of social media, 35% of you say you will increase your use of Instagram and 32% of you plan to increase your Pinterest use. We are right there with you on these platforms, and will develop boards to help you with your goals this year. Of course, we think we think we are one of the top leaders for Instagram use. Katja has published the ebook, "Instagram Your Guide to the World," and we have established the #IGTRAVELThursday community which unites travelers across the world. When you connect, the world seems so much smaller and easier to explore.
Post by Leigh Hines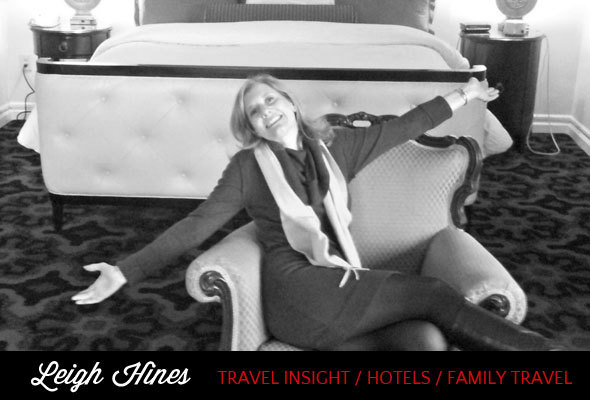 "I live like a tourist in my hometown and my dream is to travel the world one luxury hotel at the time. If you love traveling as much as I do,
subscribe to Skimbaco Travel
, and never miss any travel content from our site." Leigh Hines of Hines Sight Blog
Let's connect
Visit Leigh Hines of Hinessightblog.com's profile on Pinterest.