This is a sponsored conversation written by me on behalf of U.S. Cellular. The opinions and text are all mine.
Traveling as a lifestyle
At Skimbaco, we have made some lifestyle choices where travel is a priority in our lives. My statistics are not even close to Katja's stats, but I've traveled to twelve countries and twenty states in my lifetime. I've conducted most of my traveling as an adult because that is when I got bitten by the travel bug. My own children have traveled a lot more than I did as a child. They both took their first flights at the age of four. I was 17 when I got on my first plane. We still have so much more that we want to see and experience. We recently returned from Washington D.C. My son's second visit. My daughter's first, and the first time I had been since 1993.
For my family, to travel is our choice, but it also a privilege. We may choose not to go to expensive concerts or we may choose not to have the latest electronic gadgets in the household so we can put those expenses toward travel opportunities. To us, to travel and the experiences from our travels are the oxygen that helps us breath, and to live. Without travel, something would be missing from our lives. By making some financial sacrifices in other areas in our lives, we are blessed with the means to travel. We are lucky. The harsh reality is that not everyone can afford to travel. In fact, 20 percent of Americans have never left their home state. Other families may have left the state for just one other sunny state. And although, we can agree Walt Disney World is magical, it's a made up place and not as beautiful our own big country with its small towns, large cities, historic monuments, and vast landscape to explore.
For many families, the choice is either putting food on their family's table or traveling. Or the choice is paying their mortgage or traveling. That is not really a choice at all, is it? Traveling will always take a backseat to life's necessities. Traveling is a privilege. It would be fantastic if everyone could have that privilege in life without worrying about how they would pay their bills if they were to take their dream trip to New York City, San Francisco or somewhere in-between.
That's why at Skimbaco, we like the idea of U.S. Cellular's
"Big Country" concept
, a series that seeks out every day Americans who for one reason or another have never gone far from home and takes them on a trip of a lifetime! Throughout the five-part series, host Andrew Zimmern will guide these real U.S. Cellular customers who haven't gone far from home to see the places and people they've only dreamed of seeing. U.S. Cellular will be a catalyst in helping to make its customers' travel dreams a reality, allowing them to explore the Middle of Anywhere – great cities across the nation – and enabling them to stay connected to their family and friends back home through its nationwide coverage and technology. You will be able to catch the show during relevant programming across Food Network & Travel Channel during commercial breaks. You can also catch the series during your favorite Scripp network shows. The
episodes
really make you smile when you see people living out their travel dreams. The shows are rather addicting because you are so happy for these people who for whatever reason haven't had the opportunity to travel. Here's the best part of all. There is still a chance to be part of this series.
U.S. Cellular
is also holding an online open casting call for the 5th episode.
U.S. Cellular
is looking to cast one more special customer to take on a trip of a lifetime for the season finale of Big Country! Please visit the link where you can nominate another deserving U.S. Cellular customer to star in the season finale of Big Country with national coverage from U.S. Cellular and TV host Andrew Zimmern on the show Big Country. What are you waiting for? There's a "Big Country" out there to explore. Now is your chance in a lifetime to experience it.
Post by Leigh Hines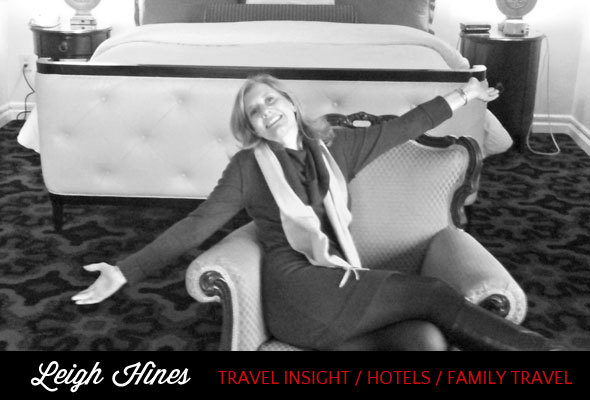 "I live like a tourist in my hometown and my dream is to travel the world one luxury hotel at the time. If you love traveling as much as I do,
subscribe to Skimbaco Travel
, and never miss any travel content from our site." Leigh Hines of Hines Sight Blog This is a sponsored conversation written by me on behalf of US Cellular. The opinions and text are all mine.