How to make traveling as part of family lifestyle?
There are no good reasons why you could not raise global citizens and you could not introduce the world for your children. If there is a will, there is always a way. Trust me, I know. What's your excuse? The children are too young. There are too many of them. They're just not good travelers. You don't have enough money or not enough vacation days. I hear you – but big nope, not good enough reasons not to travel.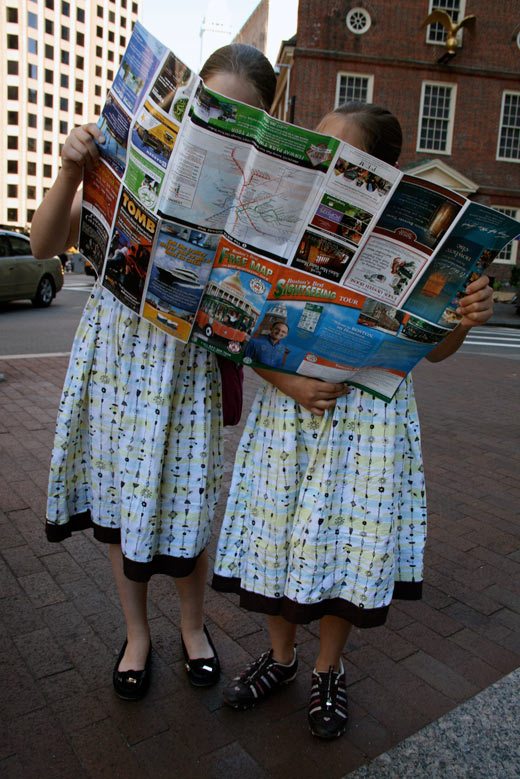 1. Travel already when your kids are young.
The most ridiculous thing that people say is that you should wait to travel until your children are older. We've been told that it is easy for us to urge people to travel with young kids because our children are now teenagers, and they are easy travel companions. In fact, they travel on their own now too. The reason our children were easy to travel with when they were 6 years old, 10 years old or 16 years old is in fact
because they have plenty of practice
. They have been traveling since they were babies – our children were all born in different countries (yes, all in the space of three years) – and every one of them traveled to another country before the age of two months. I'm not going to lie, some of those first trips were tough! But imagine traveling somewhere with a teenager who has never been anywhere – now, I don't know if I could do that! Age doesn't have anything to do with experience – but practice and how much you have travelled has.
2. You can travel even if you think you don't have the money.
We are a middle class family and my husband has had full time jobs with limited vacation days. Yet we find different ways to make family travel a priority for us. Our children have swum in the Blue Lagoon spa in Iceland, built Legos at Lego's birthplace in Denmark. They learned to cook pasta dishes in Italy, and to ski in Colorado.
You have to change your mindset about traveling, be open for untraditional ways to arrange your life and work, and the world opens up for you. You might have to give up on other things to afford it, but
then it is really just about prioritizing how much you really wanted to see the world
on the first place.
3. Find a way, anyway, to fit travel into your lives.
We have been fortunate in the sense that Matt's career allowed us to live in other countries, but it wasn't coincidental. He has changed jobs multiple times in the past 20 years in order to be able to do this. In fact, our wanderlust has equally helped
and
hindered our careers. I realized years ago that if we wanted to keep traveling, I had to look for work that I could do anywhere in the world. I have been an online entrepreneur (on and off) since 2004. I started Skimbaco in 2006, and I just launched my new
marketing agency Presnal5
aiming to connect marketing professionals around the world – and allow people like you and me to work remotely, while pursuing our other life goals as well. I have friends who have taken a family gap year to travel around the world – one way to finance it is by giving your home up for rent while you are gone. We've done multiple overseas deployments and expat commissions for employers. We've moved to the other side of the USA – or the world – just for new jobs. The trip to Iceland I mentioned – was on the way when we moved from New York to Sweden. The trips in Italy and Finland? I was working as a travel blogger on both trips, and took my kids with me. When they learned to ski in Colorado? We lived in Colorado for three years. See – all of our travels have not been expensive long trips, but sometimes simply weekend trips during school year. We've followed Matt on work trips – and the family has followed me to mine. We've extended work trips with a day or two, or taken a few days off in-between the jobs. Like when we did a two week road trip from New York to Nova Scotia during Christmas time a few years ago. Also – if you have not heard of
Volvo overseas delivery
yet – it's a way to order a new car and pick it up from Sweden, even making buying a car a travel experience.
4. Think of raising global citizens and rethink the travel part of family travel.
Raising global citizens mindset is different than planning that one "big trip" during summer vacation or spring break. It means thinking about travel as part of your lifestyle. For instance, in our family, we travel via food when we can't actually fly away. Food is a wonderful way to teach children about global cultures, and I think you can
travel around the world even on a school night – during dinner time
.
It also means taking mini adventures. Family trips don't always have to be long! In fact, sometimes weekend trips are the best. Everyone stays excited, you don't have enough time to get on each other's nerves, and it is always better to leave each trip with the desire to travel and see more. So much better than ending travels on a sour note, and a feeling of relief that the trip is finally over and you are on your way home! Shorter trips tend to be cheaper too.
5. Rethink the family part of family travel.
Here's another secret. Family travel doesn't always have to mean the entire family travels together. We have a tradition in our family that says that each child receives a special day trip for their 10th birthday and an even more special trip for their 13th birthday. Of course we prefer to travel with the entire family, but by doing it this way we are able to offer special trips for each child. Trips like these are an amazing bonding experience and something I am pretty sure our children will never forget. Also – bring grandparents along. We've also traveled with grandparent(s), and it's a great way to split the cost and see the world together.
6. Decide what travel is worth to you.
Our travel experiences have not come without a price tag and many sacrifices. Some of them are easy, like not owning a TV or having cable TV. We also don't go to the movies or spend Saturdays shopping at the mall. Our kids don't play soccer or play the piano. It's not that we think those are not important, but we chose to teach our children about the world instead. Our kids don't get new backpacks each fall when school starts, and I don't get monthly haircuts or manicures. My husband doesn't have any toys. At the same time – we also don't own credit cards. We endorse traveling by any means you have, but not to the point of saddling yourself with financial burdens for the rest of your life.