We shall not forget about the man's best friend.
Here are some cool gift ideas for your pet this Holiday season!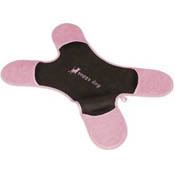 Snoggy Dog Towel makes it easier to clean up after coming inside from rainy day walks, or dry out after baths. 22$ at
Amazon
, also available in blue.
Just a little something for your cat… This adorable double bowl is only 5.60$ at
Amazon
.
Two kitties? Pamper them with this dual hammock, 20,79$ from
Amazon
.
Jax and Bones Mood Indigo Dog Beds – stylish and comfortable. 85-145$ depending on the size at
Chimp Feet
Woof Dog Bone Treat Jar by Ore Originals – fill it with dog treats! See matching bowls too. Jar 33$ at
Chimp Feet
This All Natural Paw Rub is formulated to protect, heal, and moisturize. It is made with human-grade ingredients that are safe if ingested. It is great for dry/chafed elbows, sun-burnt noses and cracked pads. 18$ at
Amazon
, also available in blue.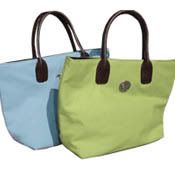 And this one is for you – to show your love for your dog. The dog breed bag comes in 26 different pictures of different breeds, from poodles to rottwailers. 26$ from
Pampered Pup
.
See gift for everyone in the family in our
gift guide
.