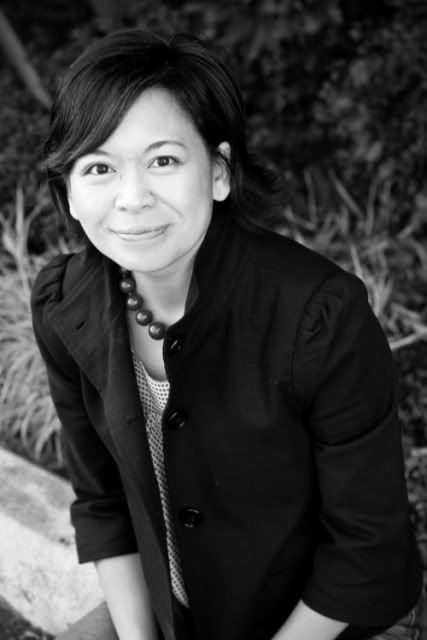 Photo: Amy McMullen
This Mother's Day season I will be featuring Gifts for Moms by Moms. Today's featured Mompreneur is Marlynn Jayme Schotland of
Urban Bliss
. You may know her from Twitter as
@designmama
. Marlynn's calling cards for moms are modern, sleek and of course practical!
Katja: Introduce your company Urban Bliss. Marlynn:
Urban Bliss is a mom-owned creative studio + online boutique based in Portland, Oregon. We offer paper goods and gifts in our online store, as well as graphic & Web design services plus public relations strategy for clients around the globe.
Katja: What is your best Mother's Day memory? Marlynn:
There was one Mother's Day when my family was able to get my great grandmother, my grandmother, my mother, myself and my son all together in the same room to celebrate Mother's Day. The photos from that day of all five generations are just priceless. My great-grandmother helped raise me and lived to be 102 years old, so having the experience of her spending time with my son before she passed on meant so much to me.
Katja: If you could choose anything in the world, what would be your ideal Mother's Day Gift? Marlynn:
A lifetime supply of mint chocolate chip ice cream. And bacon. And coffee. Really, a lifetime supply of food in general would be the best Mother's Day Gift ever! My mother always spoiled me and my brother with fantastic food growing up, no matter how tight their budget was, and now I find myself doing the same with my kids. Plus, I really just love food.
Katja: Which one of your products you recommend for Mother's Day? Marlynn:
For Mother's Day, our Urban Bliss
Mama Calling Cards
are always the crowd favorite year after year. They're perfect for busy moms (and grandmas!) on the go, and they are both indulgent and also a practical gifts. Plus, they are functional for both the new mom who wants to meet other moms for playdates and for the mom of five who needs to keep in contact with five different sets of teachers, coaches, doctors, sitters, mom friends and so on. I package our Mama Calling Cards in beautiful cheery spring blues & greens and include a complimentary gift card.
Virtual Mother's Day Gift For Marlynn
Since Marlynn is a mom who knows not just good design but also good food, I picked a monthly delivery of gourmet food as a Mother's Day Gift for Marlynn. I love the idea of Stonewall Kitchen's
Specialty Food Club Membership
for whole 12 months, and she would get a new treat delivered to her once a month. The picture is what she would get in August – all the fixings to make a gourmet blueberry breakfast with pancakes, muffins and the best of jam, and I can see her enjoying it with her children.