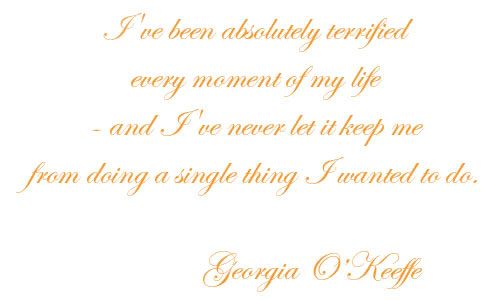 The color combo of orange and black is a fashion color for every fall, right? For every Halloween! I've been posting a lot about fashion lately inspired by the fashion week and Georgia O'Keeffe's bold and colorful art. Today it's about orange and black color combo, and let me assure you, there is a way to wear this color combo without being associated with any holiday. This fall it is be more fashionable than (maybe) ever to wear orange. Fashion designers like Marc Jacobs, Michael Kors and Rachel Roy all are showcasing clothing and especially accessories in this bold color.
Orange and black fashion Don'ts.. Do not wear: Orange and black stripes. Ok, maybe for Halloween, but only on Halloween. Gothic look mixing orange and black.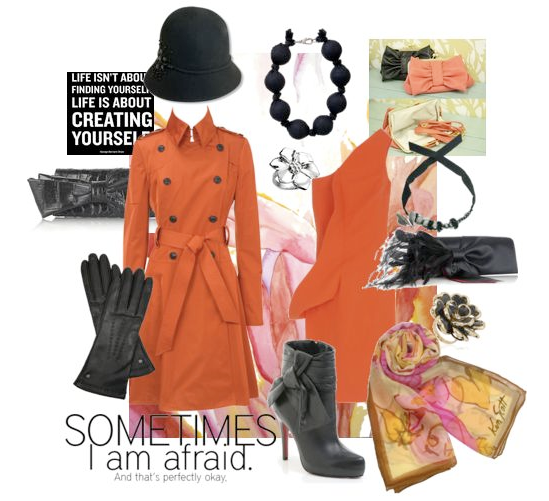 Make a fashion statement this fall with: – Military style jackets. Or colorful trench coats with military style buttoning. – Ankle boots. – One shoulder dresses or tops. – Flower brooches, pins or headgear in bold colors. – Bows in boots or bags. – Clutches. – Leather gloves. – Feathers in hats, pins, headgear and other accessories, including jewelry. – Bold short necklaces and chokers.
Did you watch the Lifetime's Georgia O'Keeffe movie..? What did you think?