When it comes to Scandinavian Design, there are distinctive looks in Swedish, Finnish and Danish design. Today I wanted to introduce one of the Danish designers,
Rie Elise Larsen
, who represents some of the cutest design from Denmark.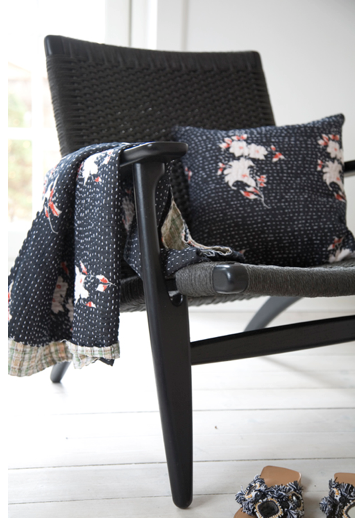 Rie Elise Larsen creates everything from quilts to paper goods with modern graphics, which yet have a very vintage feel. Her delightful prints freshen any home, and in fact, women too – she turned some of her fabrics into accessories like scarves and purses. Her line extends to glass ware and lamps to compliment the collection of lampshades and other home goods.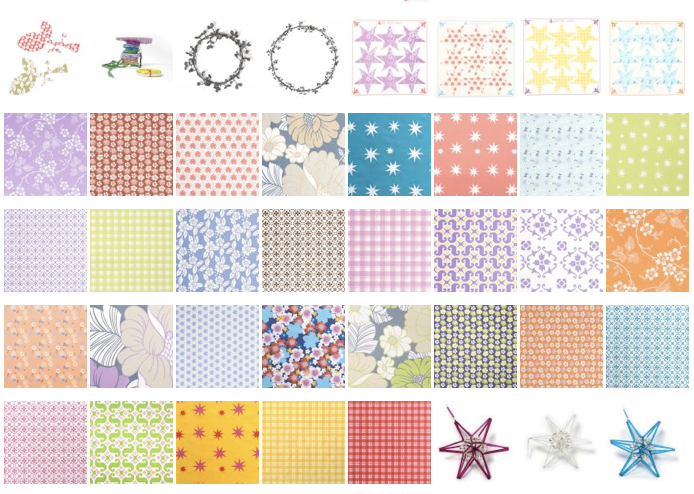 Here is a quick look into her different prints. Which then turn into amazing products…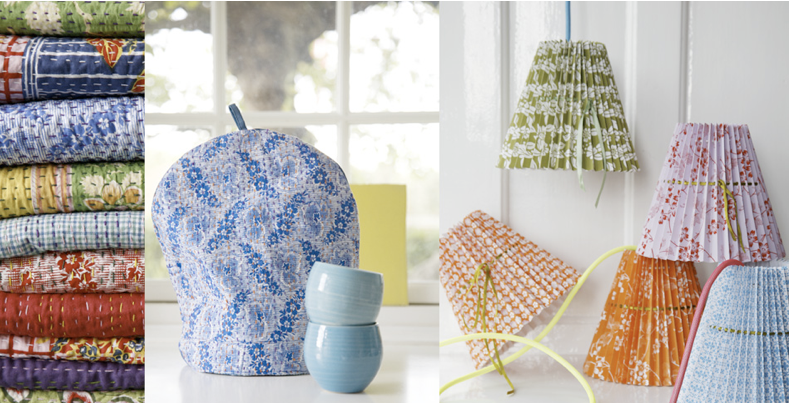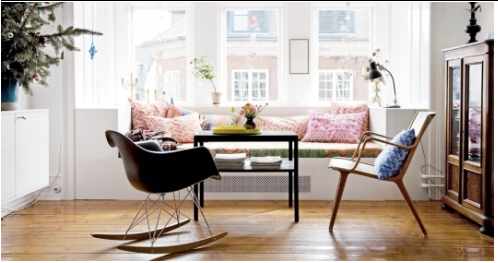 When it comes to her own home, Rie Elise Larsen combines modern design with vintage finds, and of course tops it off with her own designs. She believes in products that last from generation to generation, and she believes home is a place where everyone can relax. Her best decorating tip: combine modern and simplistic with nostalgic and romantic to get the Danish homey look. Here are some photos from her own home.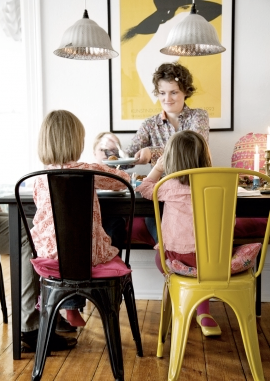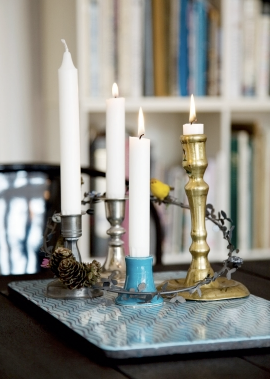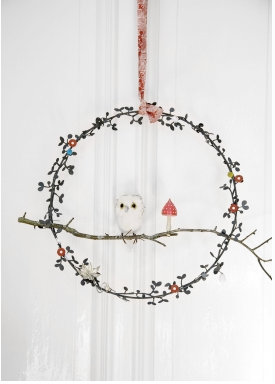 Photos of Rie Elise Larsen's home: Lisbett Wedendahl via Bo Bedre Rest of the photos: rieeliselarsen.dk