One of my absolutely favorite designers, Michael Kors, will be honored with the Lifetime Achievement Award from the Council of Fashion Designers of America (CFDA) on June 7th. Michael Kors will be the youngest designer to ever win the award, and the most amazing part is that this isn't even the first time he has been awarded by CFDA. In 1999 Michael Kors won the Womenswear Designer of the Year and later on he won the same award for menswear in 2003.
Michael Kors is on the roll with awards. On June 10th Kors will be at the Hall of Fame Award at the Fragrance Foundation's FIFI Awards. Michael's latest scent,
Very Hollywood Michael Kors
, is nominated for Fragrance of the Year.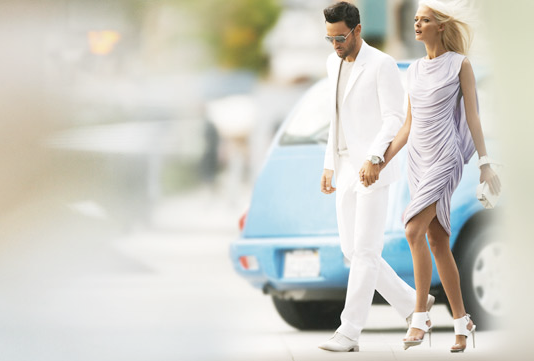 Q&A with Michael Kors (from his website)
Tell me more about designing your fragrance.
Michael Kors: Fragrance is the ultimate accessory. I think about fragrance the same way I think about fashion, it should be treated as a wardrobe. It's probably the most intimate thing I will ever create.
I am one of your biggest fans; I love everything you do, everything is beautiful. Where do you draw your inspiration from?
Michael Kors: To be honest, I have major ADD, so I am constantly looking for new things — the latest movie, the newest book, the hottest CD. I am a sponge of all things pop culture and I have to be always "plugged in." Inspiration can be something as simple as a photograph or as out there as Lady Gaga's singular sense of style.
Can a woman over 35 pull off a pair of leggings and how can she wear them? Or should we apply the rule of "if you did it in the 80s, you're too old to get away with it now?"
Michael Kors: I don't believe that fashion and style are about age, they are about attitude. Leggings in a dark color (black, charcoal or chocolate) look great as a layering piece – underneath a short dress or a tunic. It's key at any age to remember that they are opaque and have a bit of support to them and the most important thing to remember is that leggings are an under-layer and not an outer garment.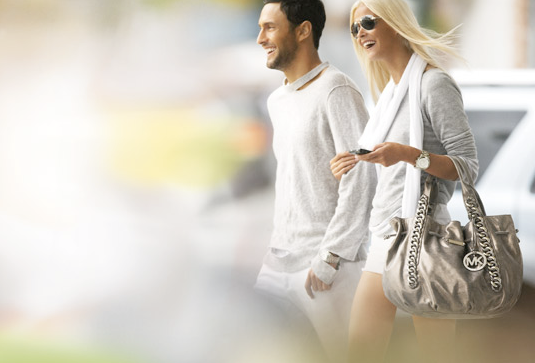 Source: WWD, MichaelKors.com Photos: Michael Kors