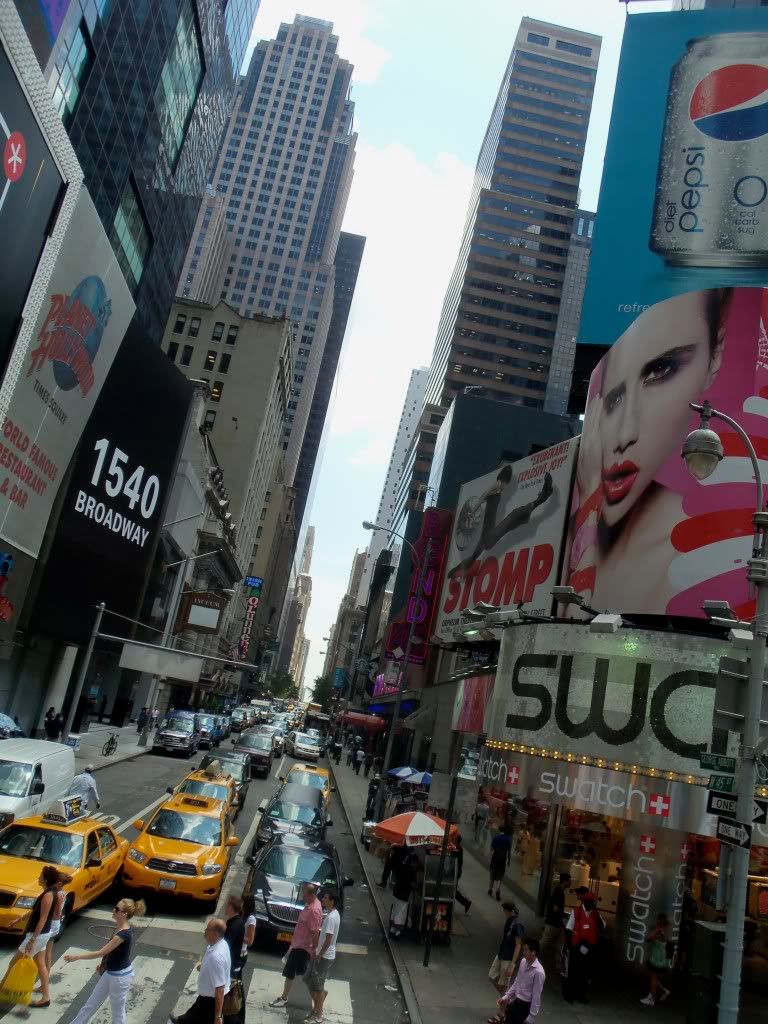 While my husband enjoyed a
helicopter tour of New York City
, I enjoyed a tourist bus tour around the city during BlogHer conference. Kodak invited several bloggers to check out the city and enjoy a fun day touring it by bus. The August day was hot and sweaty, and if you do a New York bus tour during the summer, remember to bring sun lotion and plenty of water. I however think it might be nicer during spring or fall.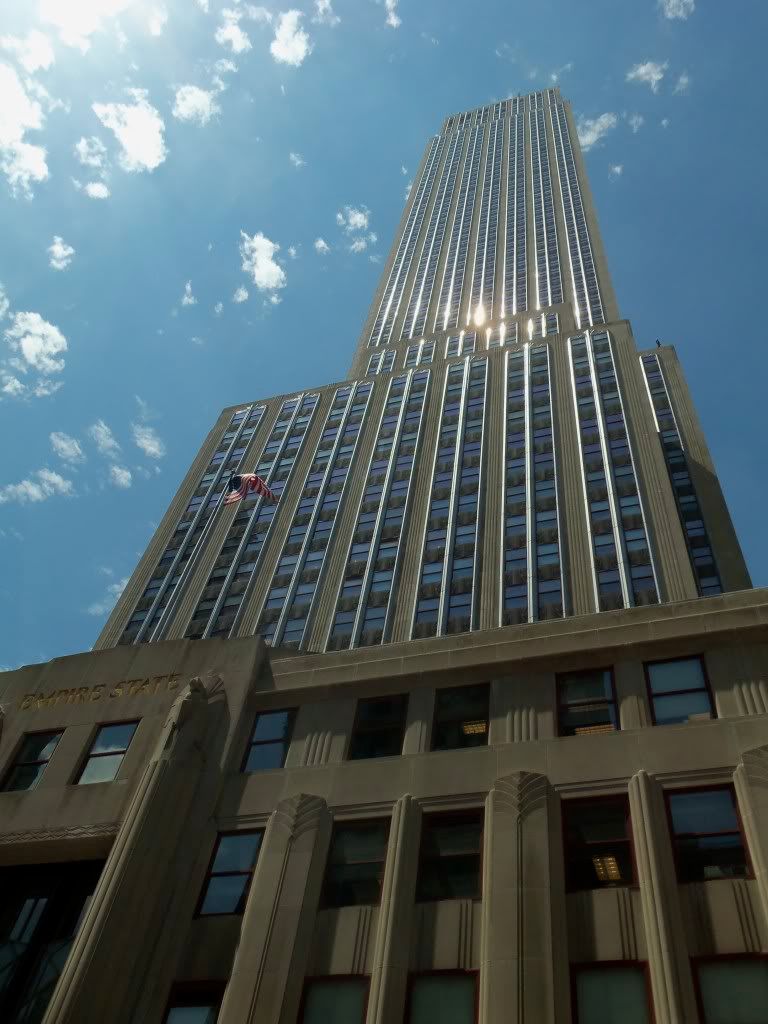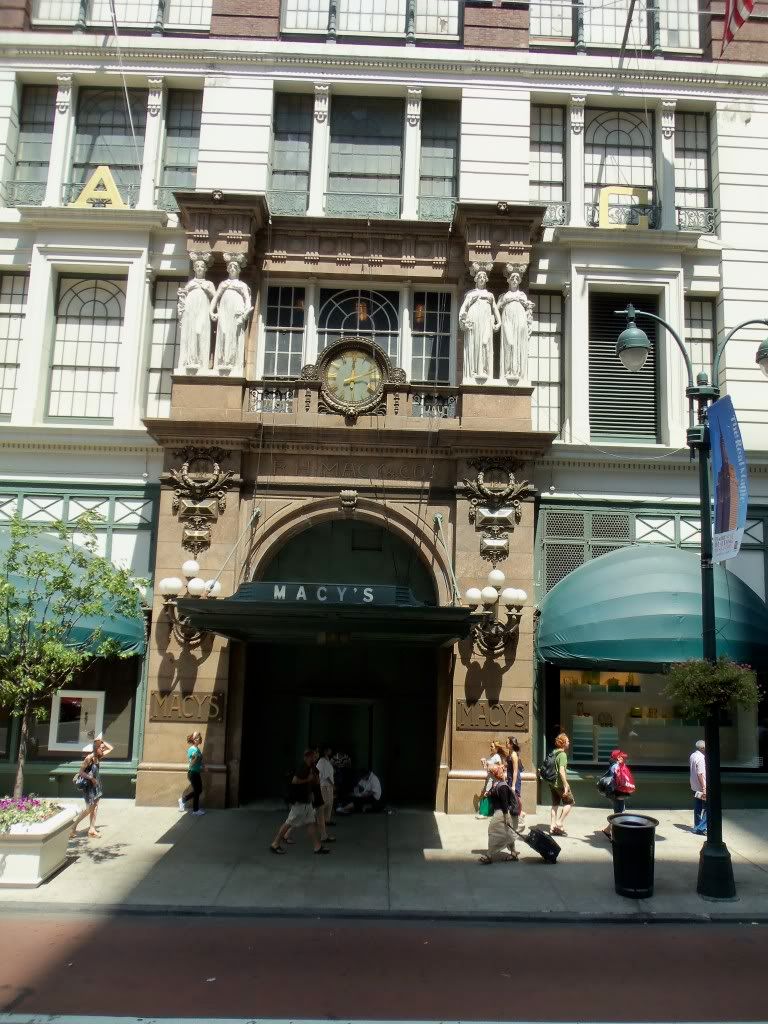 We all were given the
Kodak EasyShare M580 Digital Camera
for the bus tour to take pictures. I have not edited the photos in any way, and I have to say, not bad from a moving bus!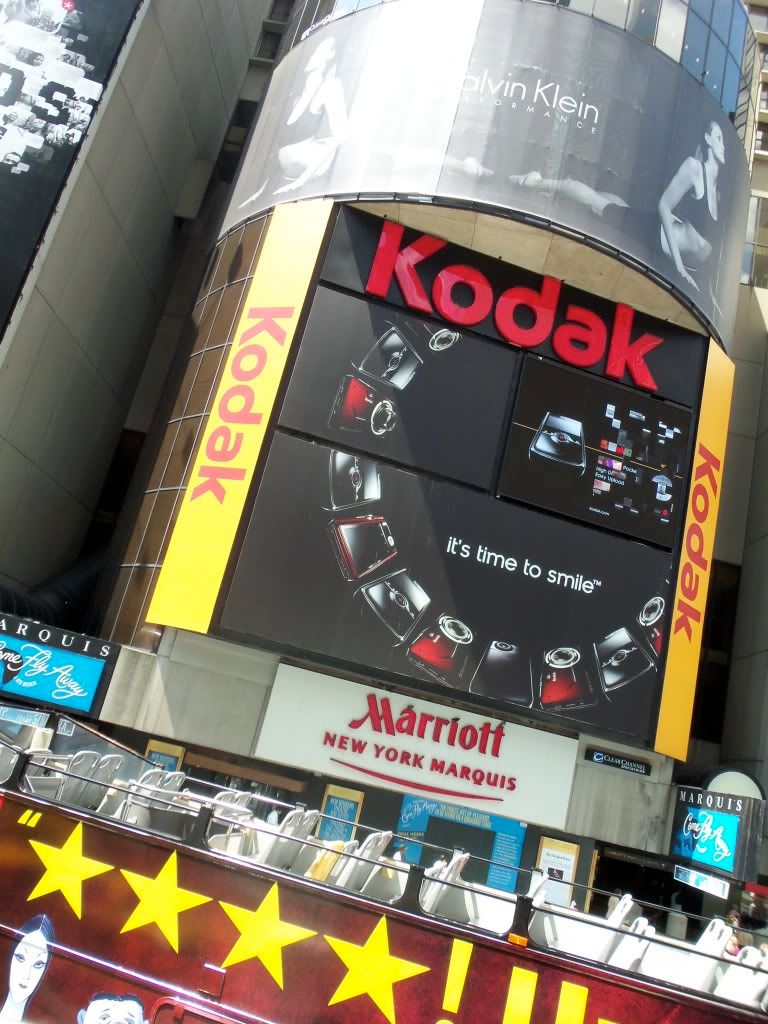 The Kodak EasyShare M580 is an easy camera for all tourist attractions when you might not want to bring a big camera with you. It is light weight, small and easy to take photos or video with. The camera comes with software making it easy to set-up for easy sharing with the Share button and Kodak's Share button app. All you have to do is install the software to your computer, then snap your pictures, press the Share button and tag it to YouTube, FACEBOOK, FLICKR and KODAK Gallery sites or e-mail, and when you connect your camera to your computer, your pictures will be automatically shared with Kodak's Share button application.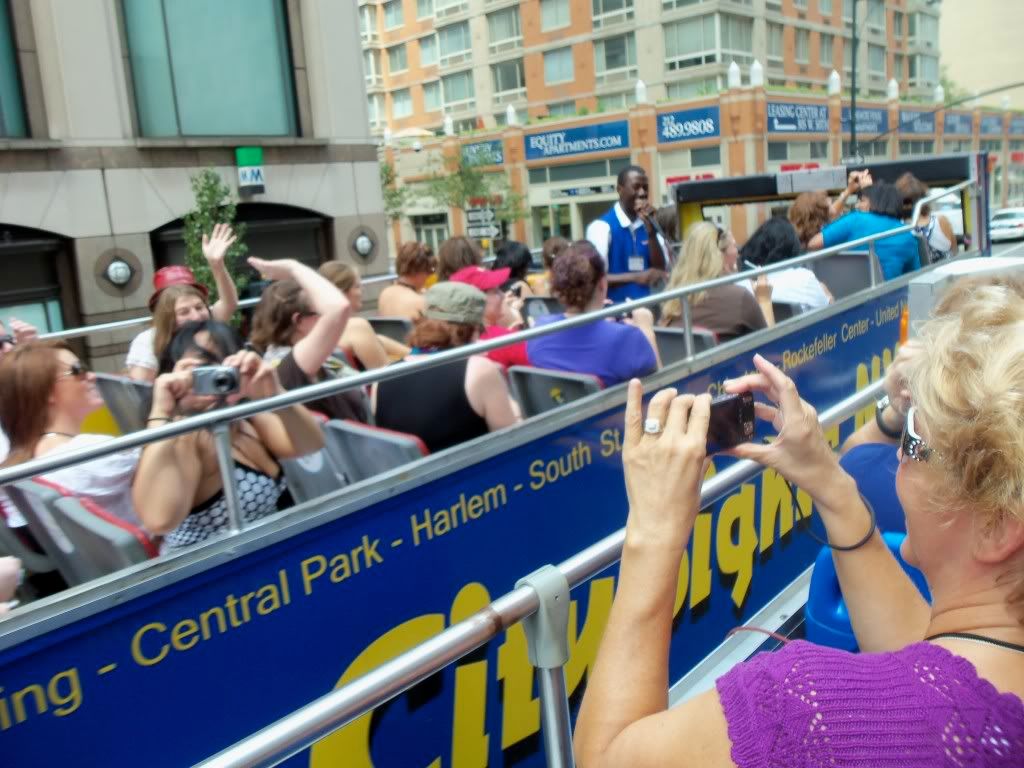 One of the best things that makes any traveling the best it can be is to share it with friends. I was delighted to spend an afternoon with great bloggers I work with at Collective Bias. Thanks for a great company Zippy of
Champagne Living
,
Sugar Jones
, Kim
Crafty Mama of 4
, and
Organizer Sandy
among many others!