During BlogHer 2010, Today Show invited two of my favorite bloggers to be as guests on the show, Ree Drummond,
The Pioneer Woman
and Liz Gumbinner of
Cool Mom Picks
. In addition – they invited about 20 other bloggers to tag along, visit the Plaza, and be on the set during the blogger interview broadcasting.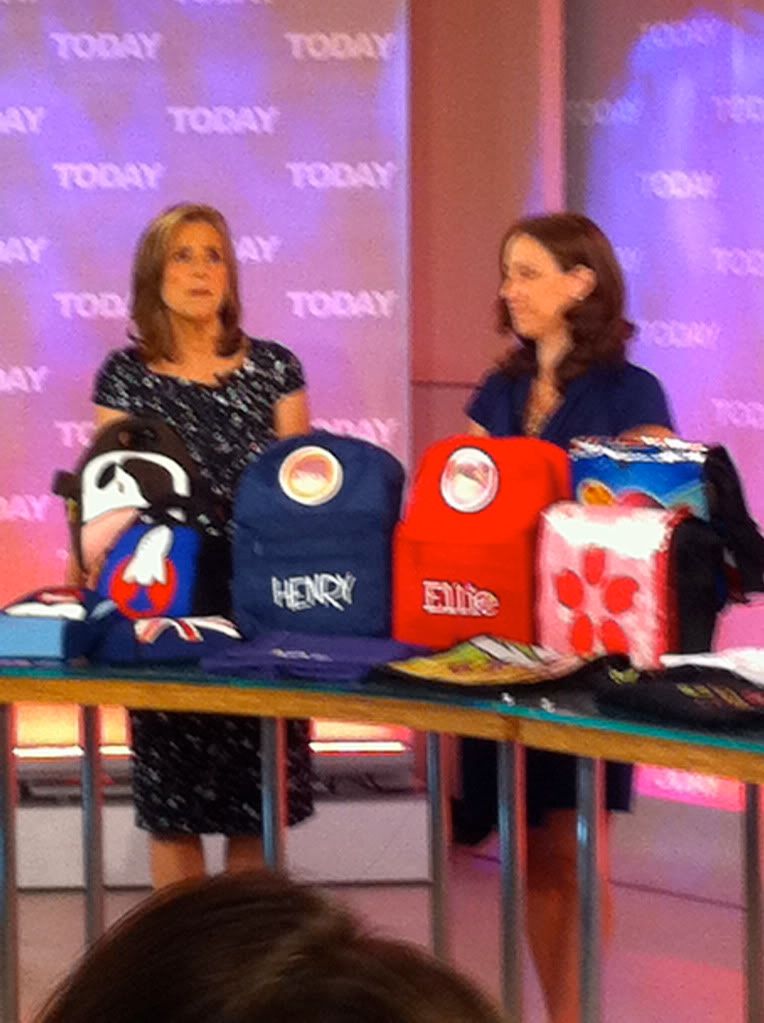 Two days before the show, we all got an email that welcomed us to bring our signs with us – you know, the Plaza is full of people waving their signs for the entire nation to notice on TV. Blogging to me has never been about me and getting my face and me on TV – however, it has always been about building Skimbaco and making it a brand people will recognize. Naturally, I could not resist bringing my Skimbaco sign on the set. While I understand it was sort of silly, and maybe more professional behavior was expected, I still wonder why nobody else brought theirs. If I have an opportunity to get my logo in the front of millions again, thank you very much, I will take it, and I recommend you taking it too.
While I did feel a little silly with my sign, I am proud of myself that I had guts to bring it and hold it up high. After all it was the only blogger sign on the Today Show and on TV that morning, and I did see it as a traffic jump on the same day. I want to inspire others to be proud of what they have built too, it's about time to stop apologizing and to start holding our heads up high. Now, no, I don't bring my sign everywhere, and I rarely advertise in any way, but frankly, there is a difference being humble and just plain stupid for not promoting yourself, and while I would like to see myself as more humble, I think I mainly fall in the category of plain stupid. Well, no more, I'm ready to take a less subtle approach for now on, because now Skimbaco is much more than me. Skimbaco has a team of amazing writers now, we are getting ready to kick off an amazing fall, I have contracts with two TV networks, and this is not a small little thing I do on my spare time, and it's about my time to start treating it accordingly. Next time I am asked to bring my sign on TV, I will do it again. Maybe even a bigger one.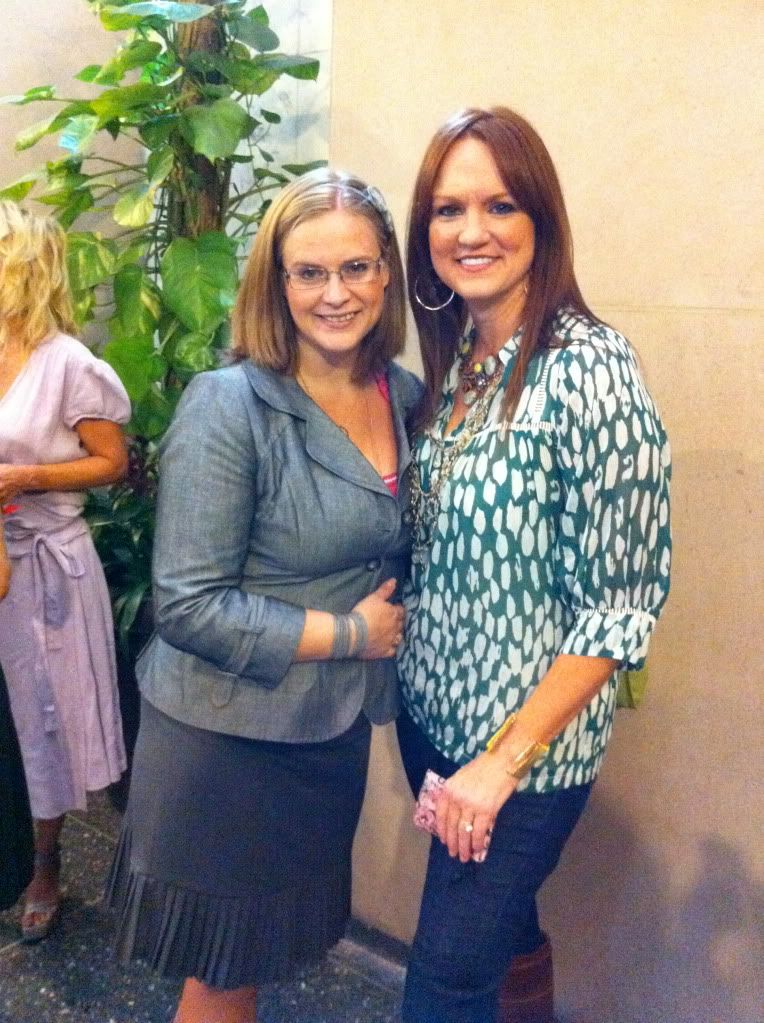 Yes, Ree is as amazing in person as in her blog. We all got Ree's book
The Pioneer Woman Cooks: Recipes from an Accidental Country Girl
as a gift, and if you already don't have it, I really recommend it. Ree's photos are amazing, and her recipes straight forward and delicious.