Any Snoopy lovers? SPECIAL PROJECT CONSULTING kicked off
PEANUTS 60 YEARS WORLD TOUR
as one of Peanuts 60th anniversary projects under an agreement with Peanuts Worldwide LLC. Peanuts 60 Years Old World Tour just launched in stores worldwide for a limited time with a collection of exclusive products created by over 15 Peanuts-loving designers and artists around the world.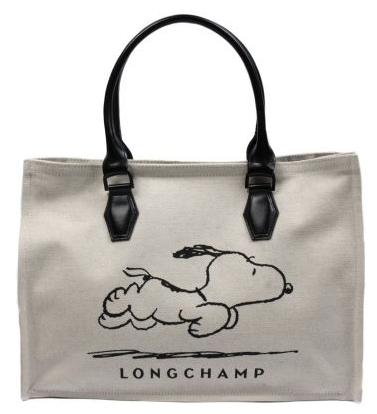 Some of participating brands are Art&Science, Aprosio&Co, Converse, Hysteric Glamour, joujou, Lacoste, Longchamp, Loopwheler, Medicom Toy, Mulberry and N.Hoolywood. For the first time, transcending the existing rules, characters in original drawings were reworked in a way that these products have degree of originality that has never been seen before with any Peanuts characters. These one-of-a-kind designs attract not only Peanuts fans but also fashion-lovers around the world. These products will for sure be high dollar collectibles sooner than later.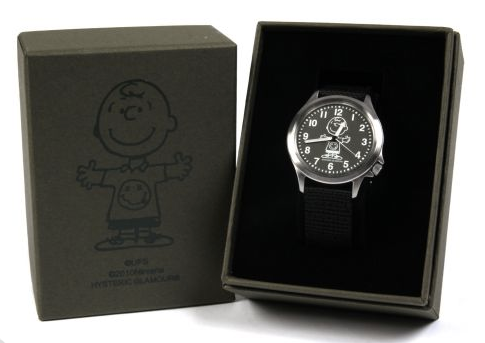 "PEANUTS 60YEARS WORLD TOUR" will be held at trend-setting specialty stores, as well as department stores, around the world for a limited time only, including Dover Street Market in London, Colette in Paris, 10 Corso Como in Milan, JOYCE in Hong Kong and Shanghai, Club 21 in Singapore, and ISETAN in Tokyo.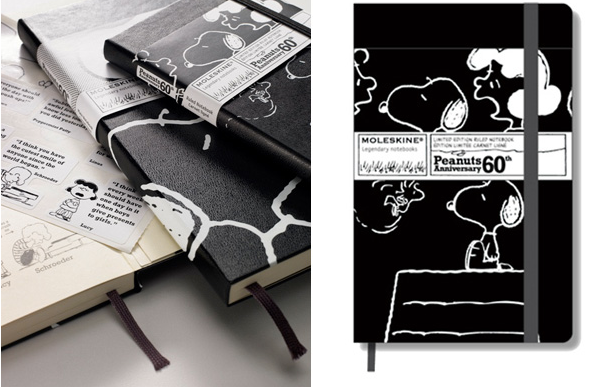 Moleskine created strictly black and white limited edition the Peanuts series in both plain and ruled page layout notebooks. The covers are silkscreen printed with Charlie Brown or Snoopy and the anniversary logo is debossed on every notebook. The interior features illustrations of the characters with inspiring quotes, a set of stickers, and a family tree tracking all possible connections among the whole Peanuts gang, their love crushes, their likes and dislikes. I think my next 60 years would be better with these notebooks.
While the white Lonchamp shopper is cute (a few pictures above), my absolutely favorite product in the Peanuts 60 Years Old World Tour is the Mulberry bag. The classic tanned leather Bayswater bag has Peanuts all over it – notice even the doghouse embellishment! The price is around $2,000 (Bayswater normally runs around $950), and French retailer Colette sold it out in a matter of few days.
And the absolutely funniest collaboration comes from Lacoste. I can't think of anything better than the Lacoste crocodile peeking out from Snoopy's doghouse. Oh yes – and the Converse Chucks are not that bad either!