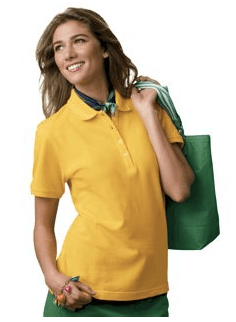 It's time to do spring cleaning and this is the type of spring cleaning I like – get rid of old clothes and buy new ones! Hanes did a research about our clothing hoarding, and found some really interesting points. In result they want to inspire you to get rid of the clothes you don't use and teamed up with Goodwill to promote donating unwanted clothing. And if you are looking to re-stock with new items, I pictured some comfy items from
Hanes.com
in this post.
"At Hanes, we're always trying to better understand consumer behavior so we can deliver comfortable products that meet the everyday needs of the people who buy them,
" said Sidney Falken, senior vice president, Hanes brand.
"We've learned through research that many people experience anxiety when throwing things out, which results in keeping items that will never again be used. That's why Hanes partnered with Goodwill to educate people about the benefits of donating items they no longer need, while making room for new updates of their favorite apparel items."
Highlights of the Hanes research include:
Unused clothes are often pushed to the back or bottom of the drawer, where they remain forgotten for long periods of time.
Yes! Or they remain in a moving box a few years after you have moved. Or even worse – from move to another move.
More than one in five Americans keep a lone sock, hoping it's missing mate will eventually appear.
What? They don't?
Drawer rotation is uncommon; people tend to put clean laundry on top and grab what's closest in the morning, which means they are actually only using a small percentage of what's taking up space in the drawer
Yes! And you end up using the same stuff all over again and again!
When people took the time to purge, donate and replenish, it ultimately saved them time, made them feel calmer and led to more productive shopping experiences because they had a better sense of what they liked and what they actually needed.
I can totally testify this. I usually donate and get rid of clothes when we move, which we do every other year or so, but I need to start doing this a seasonal thing. Every season when you pack clothes away, you should really do an inventory of items to get rid of as well. And I am so over buying stuff that I see on sale and that never fits anything I have in my closet – I buy now selectively things when I need them!
Research shows that nearly everyone hoards innerwear and socks. In fact, people rarely clean out their drawers and only actually wear about 70 percent of the items they own.
I believe that, but ironically I probably have the least amount of underwear and socks… but I have way too many t-shirts that I never wear, because I keep wearing my favorites again and again!
Spring cleaning season is the perfect time to think about a yearly effort to clear out the clutter. Visit the
Facebook.com/Hanes
to stay in touch with the latest from Hanes!
Disclosure: I am one of the Hanes Comfort Crew members and have a working relationship with the brand but this post was not compensated.