Can't afford Versace? Not going to splurge on makeup to look like Kate Moss? Don't think you can be decked out in the same jewels as Heidi Klum? Well, you're in luck! This fall, Versace, Kate Moss and Heidi Klum are all collaborating with brands that are not only affordable but also a necessity for your closet (or makeup bag for that matter).
Versace for H&M
Coming fall 2011, Versace teamed up with H&M to create a fashionable and definitely affordable line. You can expect to see from this collection leather, studs, and the undeniable bold statement Versace always makes. According to the Telegraph the line will include, "dresses featuring studded leather, silk and colorful print, with accessories including high heels and costume jewellery." The collaboration will contain Versace's high-end look combined with H&M's reasonable prices. The collection is said to hit stores November 17th and is definitely a must-see.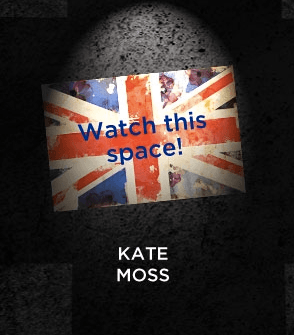 Kate Moss for Rimmel
Also coming in the fall is Kate Moss's makeup line for Rimmel London. Not many details are out about the collection but the Telegraph reports that they are still packaging the products and will have more information to come. Moss has been the face of Rimmel London for many years but this will be her first time working behind the scenes. According to Fashionista.com the collection includes an "intriguing array of colors" which will be great for a fall makeup pallet. The release date is unknown, but be on the lookout for this new line coming soon!
Heidi Klum for QVC
Another collaboration to check out in the coming months is Heidi Klum's QVC costume jewelry line. Her collection is titled "Wildlife by Heidi Klum" and will feature 35 pieces including cocktail rings, necklaces, bracelets and earrings according to InStyle. Her pieces range in price from $20-$300 and include semi precious stones such as quartz and opal. The entire collection is costume jewelry containing various statement pieces that are perfect for dressing up an outfit without a major splurge. Klum's line will be seen on QVC starting September 8th. Between the clothes, the makeup, and the jewelry, it looks like this fall will be a time for some incredible steals from big names. These collections are definitely worth checking out so make sure to keep your eyes open for these new collaborations coming Fall 2011.
Photos: Huffington Post/Vogue UK, Rimmel, QVC
Written by Carli Halper. Carli Halper is currently a college student studying at the University of Delaware. She is majoring in communications and is a member of the National Society of Collegiate Scholars. She likes to think of herself as the average college girl that loves to shop. Her other interests include the beach, reading, and spending time with family and friends.