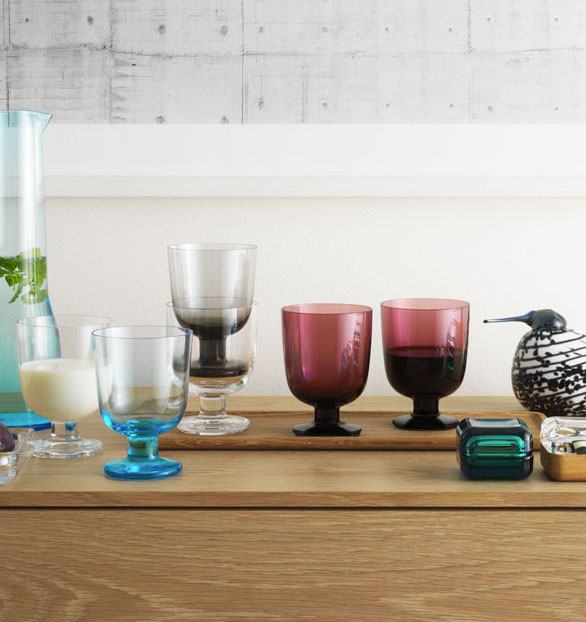 Lempi Glass by Matti Klenell
Swedish designer Matti Klenell designed a new every occasion glass for Finnish Iittala called "Lempi". Lempi means 'favourite' in Finnish, and Lempi was created for any occasion, informal or spectacular, from wine to milk, and it is perfect for modern living spaces as this stackable stemware offers generous servings without taking up too much space in a small kitchen.
I love the concept of Lempi – its ultimate idea is to be the only glass you need to buy and it will be stackable so you can fit a collection of them easily in your kitchen cabinet. Strong enough for everyday use, but elegant enough for special occasions, Lempi is for sure to be "favorite" for many.
Lempi is available in clear, purple, light blue and grey glass.
Lempi glasses 4-pack
is $40.48 at Scandinavian Design Center.
Designer Matti Klenell
Matti Klenell grew up surrounded by the household glassware made by his father and mother, and he has a lifelong experience in designing glassware. Matti Klenell has won several prestigious national and international awards and his work is represented in the permanent collections of various museums. In 2003 he received the prestigious Ljunggren Design Prize and he has been named Designer of the Year in Sweden.
source: iittala