Marimekko's Spring is Green
Green! Finally it's green outside! And so is Marimekko's spring: all about green. I visited Milan Design Week to check out Marimekko's shoppable home concept, and found the cutest small glass vase: the Mini from Marimekko's home collection. Scroll down the photos what else Marimekko's design week installation had.
View this post on Instagram
Isabella attended Finnish movie awards, Jussi Gaala, as a videographer, and wore her favorite piece from Marimekko's spring collection: the Seikkailulle jumpsuit in Iso Vikuri print. Scroll down to see some more photos from a photoshoot in Helsinki.
View this post on Instagram
Marimekko Milan Shoppable Home
Marimekko created a shoppable home installation for Milan Design Week 2019. The installation was set like a normal apartment, with Artek furniture and Marimekko products, but in each room you'd find a QR code that took you to a webstore where you could find each product used in the apartment.
As an example: QR code on the wall of the open closet took you directly to shopping page where you could easily order the items you wanted.
Note: I had hard time getting the website to actually work in other languages than Finnish, especially on mobile, and it was only geared towards the European shoppers. You might be able to view it in English
here
.
The Milan Design Week concept perfected comfortable Finnish home.
Rooms had Artek's classics from tables to armchairs to lamps.
The small apartment had a dining room area, living room, bedroom and bathroom, which were all divided in smaller "shoppable" areas.
Oiva 10 years old
The Milan Shoppable Home highlighted the Oiva tableware. Oiva is a contemporary classic at the heart of Marimekko's tabletop collection designed by Sami Ruotsalainen in 2009. For Oiva's 10th anniversary Marimekko introduced a limited-edition collection of oversized Oiva cups and bowls. The collection includes a total of 300 numbered collectibles, and it is available online and in the Marimekko flagship stores.
Oiva is also available with Marimekko patterns such as Unikko or Räsymatto, and the Oiva collection includes dishes from coffee and tea cups, mugs, plates and bowls to items like teapots, jugs and pitchers.
Spring is in Helsinki
Finnish spring is typically what most people in the world would call a winter. But spring in Helsinki feels like an actual spring at the moment, and it's getting greener each day.
Helsinki based photographer
Omar El Mrabt had a fun spring photoshoot with Isabella in her Marimekko jumpsuit, enjoying a nice spring afternoon by the shore.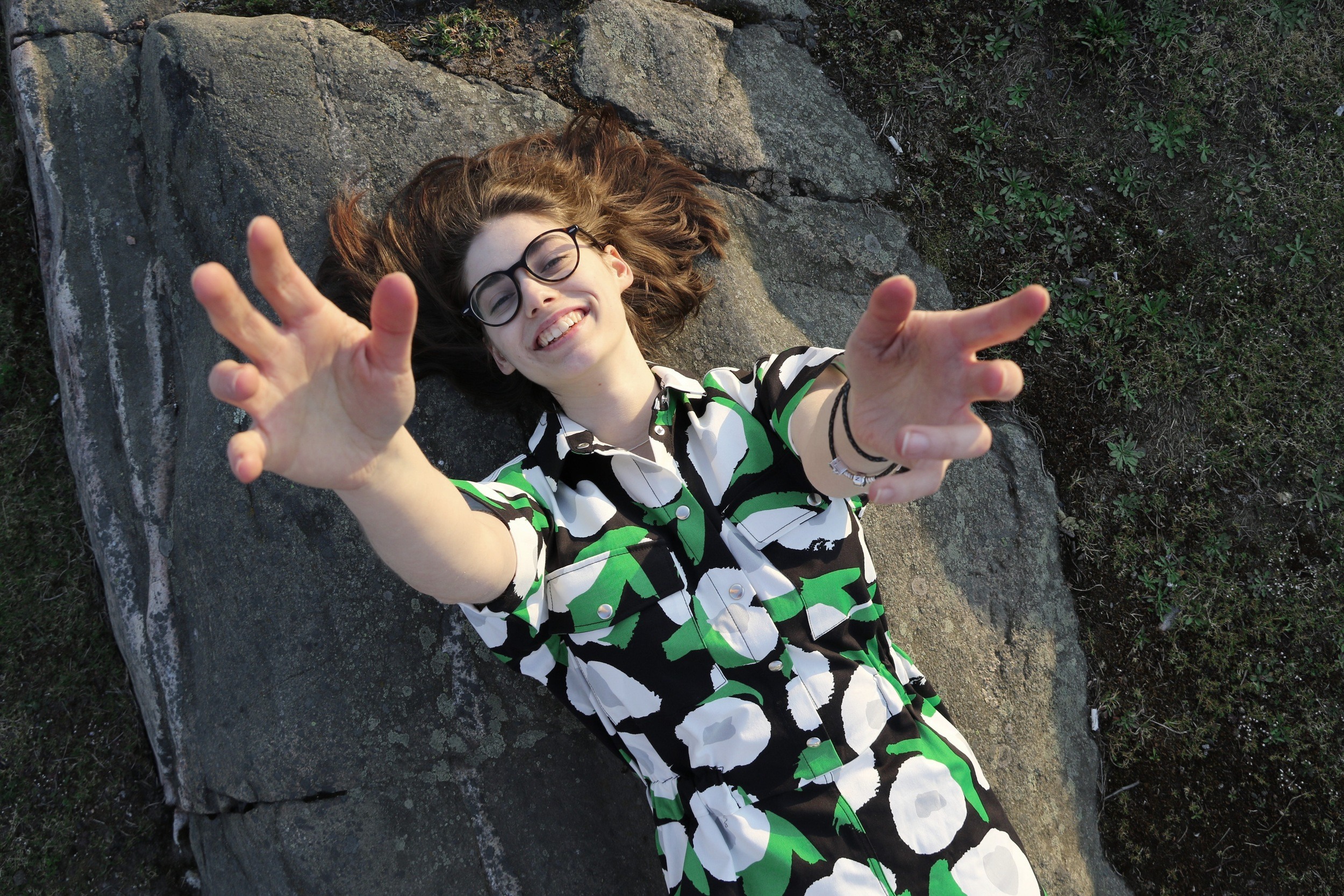 Check out Omar's blog, he did another
colorful Marimekko shoot
with a local influencer Joonas Pesonen.
Photos from Milan Shoppable Home: Katja Presnal, follow me on Instagram as @skimbaco. Photos of Isabella: Omar El Mrabt, follow him on Instagram @omarelmrabt.