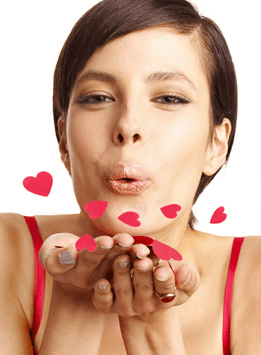 Happy Valentine's Day!
This Valentine's Day I heart you so much that I want to remind you about your heart health and show how you can join with
American Heart Association
and
Macy's
to spread the word about heart health and how to take action and spread the word. It's difficult to live life to the fullest when you are not in your best health, and I have experienced it myself. Check out the short film Just a Little Heart Attack, starring Emmy-nominated actress Elizabeth Banks and share it with your friends too. Isn't it so true that we women tend to put everyone else on the to-do list first, and then ourselves the last if any time left (usually not)? Like they say on airplanes, put the air mask for yourself first before assisting others, you also have to take care of your health first so you can help others better and be there for your loved ones.
Quick Facts About Women's Heart Disease
The American Heart Association says that more women die of cardiovascular disease than from the next four causes of death combined, including all forms of cancer, but
80 percent of cardiac events in women could be prevented
if women made the right choices for their hearts involving diet, exercise and abstinence from smoking.
Knowing the symptoms is equally important
.
The American Heart Association has a great resource to help you to read more how you can modify your lifestyle in a more hearth healthy way.
Read how to be heart healthy at any age
.
Send a Valentine
Send a free Valentine Heart from
Macy's Facebook page
.
For every free Valentine heart sent from Macy's Facebook page through Feb. 14, Macy's will donate $2 – up to $250,000 – to help American Heart Association to fight heart disease in women.
Now share the video and share this post via Twitter, Facebook, Pinterest and StumbleUpon and send Valentine Hearts to spread the word and to raise money for American Heart Association's Go Red For Women movement.