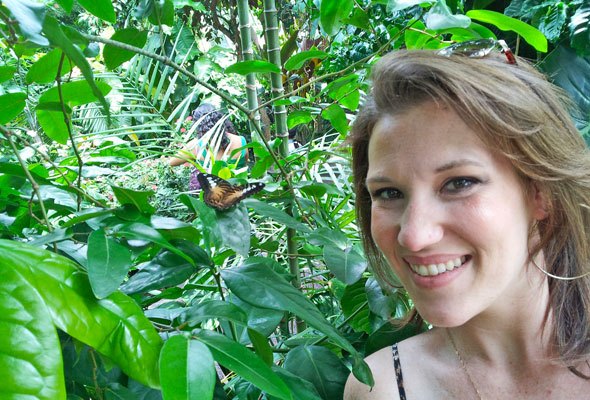 Texas in my mind
Can you believe that a few years ago we almost moved to Houston, Texas? We moved to outside New York City instead. My husband was born and raised in Austin, so we try to visit family around Texas as often as we can (not often enough),
our last visit to Texas was in December
, and we flew to Houston and stayed there for a night before doing a little road trip around Texas. One of the best things about visiting family in Texas is that we always get to see what's the latest new thing in town, the new restaurants to try, and really see it via the local's eyes. Big thanks for the travel (and restaurant!) tips goes for a true trendsetter and fashionista Rachel Corum, a dear cousin-in-law, and Senior Vice President at
Lexor Homes
in Austin. Rachel is always in the know of the latest and greatest happening in Texas and we always have a great time when we see her. When writing this post and remembering our latest trips to Texas, I contacted Rachel to chat about our favorite places in Houston. And in fact, she even sent photos of her in her favorite spots in Houston.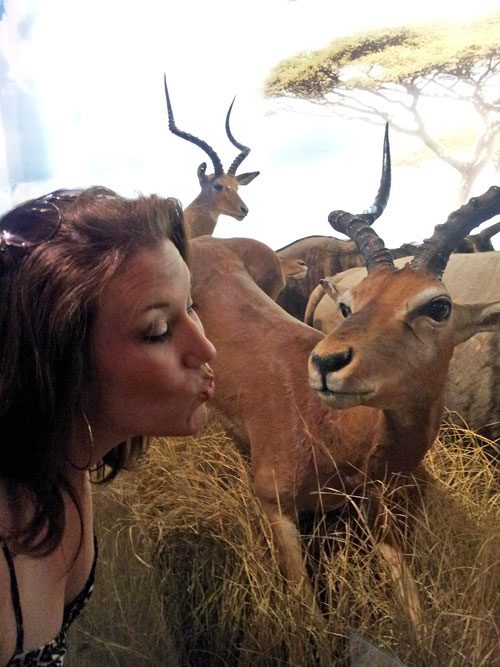 Top 5 Ways to Enjoy Life in Houston
Here are five great things to have fun and enjoy life in Houston, whether you are visiting or staycationing in your own city.
1. SHOPPING & FUN: Galleria.
Galleria
is the fourth largest mall in the US, and it's a destination on its own. Truly a shopper's paradise, and if you love shopping.. dedicate a day for Galleria. The bonus that it's nice and cold inside when the weather gets hot in Houston, the air-conditioned mall is your best friend. Galleria is so much more than shopping though – one of the best things to do in Galleria is to go ice skating, they have an indoor skating ring at the mall.
The Galleria is definitely a great shopping experience but another area is the Highland Village. It has some high end boutiques, as well as the largest Restoration Hardware I've seen! Their rooftop outdoor showroom is great! That store alone is worth the trip to Highland Village!
Rachel recommends in the addition to the Galleria.
2. CULTURE & FUN: Museum of Natural Science
Museum of Natural Science
has great exhibits, and it's one of the top natural museums in the country, and so worth the visit. The Museum of Natural Science had an amazing exhibit of fossils and skeletons and they also have an exhibit of various environments with animals that have been taxidermied. I am dying take my son to see the Titanic: The Artifact Exhibition showcasing more than 300 artifacts retrieved from Titanic's debris field. The Houston Museum of Natural History is a fun place even for those who don't typically see themselves as museum kind of people. They have an impressive Butterfly Atrium at the museum, it is a glass building designed as a rain forest with thousands of butterflies flying around. Beautiful and such a unique experience! Equally fun for dates or for an outing with the kids.
The butterfly atrium is like a rainforest but with thousands of butterflies fluttering around! You can see the butterfly "nursery" before entering the atrium where all the butterflies are hatched. Pretty amazing!
said the social butterfly Rachel.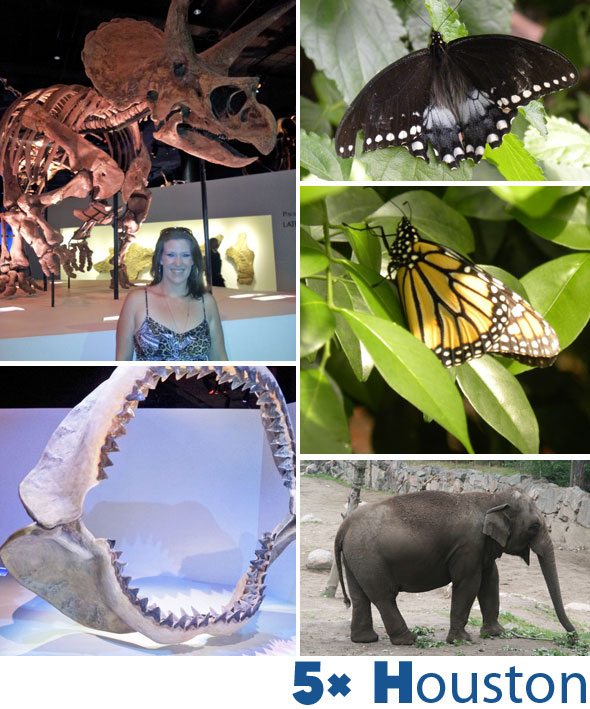 3. FUN WITH KIDS: Houston Zoo
If you didn't get enough with the butterflies, and are craving for more nature in the city,
Houston Zoo
is a great place to go for family fun. My kids loved visiting it when they were younger, it's a beautiful zoo to walk around, watch the animals and have fun with the kids.
4. COCKTAILS & FUN: The Tasting Room in Uptown
The Tasting Room in Uptown is the perfect place for cocktails with friends after a day at work, or after a day of zoo/museum/shopping. It's a really cool wine and tapas bar with an impressive wine and craft beer selection.
At the Tasting Room, the McDaniel Pinot is fannnntastic! It's just across the street from the Hotel Granduca so if you have a few too many glasses, you can walk back to the room or to the pool!
hypes Rachel.
5. FOOD & FUN: Churrascos
When it comes to food.. it was difficult to just name ONE place in Houston that would get the high praise, but
Churrascos
fits the bill. Churrascos is a South American grill with the best steak you've ever had (their signature) and another must have for dinner is the Cubana, a black bean soup served in a bread bowl that is to die for. You might also give their signature dessert Tres Leches a try, it's vanilla cake laced with three sweet creams and topped with a light meringue.
The Churrasco steak is one of the best steaks I have EVER had. I would have to say that I have had some amazing steaks in my life and this one is for sure at the top of the list. And for dessert, the Caramel Cheese Flan… one of the only desserts that I can say that I craved for years before being able to have it again!
raved Rachel about the food.
This post was sponsored by Capital One, and I loved the idea of doing a city guide of five of Skimbaco recommended things in Houston. Capital One provides 5x more interest than the national average and I hope you will have 5x more fun in Houston after reading our recommendations. Houston is one our top 10 cities in the world where we get readers each month, so if you live in Houston – feel free to leave a comment what's your favorite thing to do in Houston! If you are visiting Houston from outside the town, try staying at
The Hotel Granduca
and
The Post Oak Hampton Inn
is great for a less expensive more budget choice.
With High Yield Free Checking from Capital One Bank, you can earn Interest 5X the national average, guaranteed for a year, and have access to free ATMs anywhere. Learn More about HYFC and where you can open in Houston.
Click here
to Learn More. Disclosure: Compensation was provided by Capital One via Glam Media. The opinions expressed herein are those of the author and are not indicative of the opinions or positions of Capital One.