previously
 mentioned that after a few nomadic years of traveling around Europe and further afield, my husband and I finally settled down
happily ever after in Norway
 in the autumn of 2010. And what a two years it has been!
Norway
 is one of those places that just captivates you. The summers are full of light. The winters have none or very little of it depending on how north you go. And the autumn and springtime are somewhere in between, sometimes grey and miserable and at other times full of light, colors and general good feeling. This for sure will not be my last post on Norway as it's kind a hard to fit it all in. The midsummer sun. Northern lights. Fjords. Whale safaris. Waterfalls everywhere. But to give you a glimpse of our home, here is a brief introduction to Norway and some of the amazing things you can see and do there. Even though as you may have heard, this beautiful country does come with an expensive price tag.
When to Travel to Norway
As said, Norway is an all year round destination depending on what you want to do. The summers are mild with temperatures somewhere round 68F (20C) on warm sunny days. The winters can be harsh with temperatures dropping way below -4F (-20C), but you really never know. As a rule of thumb, on the coast it is generally warmer than inland, even when you travel all the way past the Arctic Circle. The key is to prepare for bit of everything. Layering is the best way to go both in the summer and winter, and light water- and windproof clothing is good to have handy from spring to autumn. I always have something warm with me; even the summer evenings may be chilly, especially if you are up in the mountains.
Getting around in Norway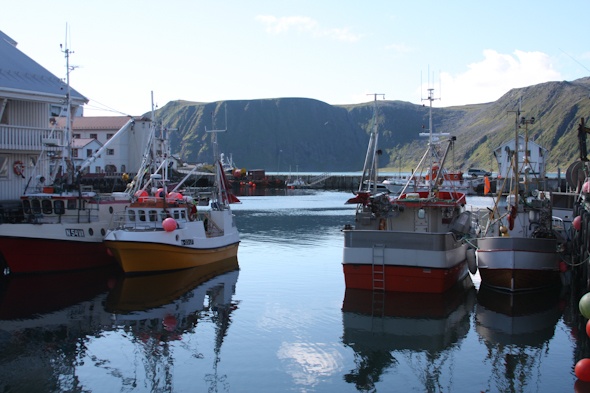 If you want to experience Norway independently, this is easy to do with very well organized and run public transport or by hiring a car. Getting from place to place does take time though as the roads can be very windy and in the coast you need to take ferries to cut some of the distance when traversing the fjords. If you want to see the country from south to north, train or bus is a good option. But if you are limited with time, I would recommend flying, and picking the sights and things that interest you the most. Some useful links for transportation in Norway:
Winter Activities in Norway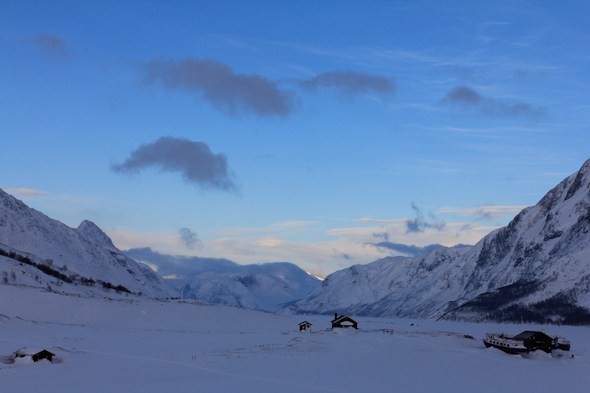 Winter in Norway is quite magical especially up at north. Imagine a ride on a sledge pulled by huskies in the darkness of the early afternoon, with the lights of the Tromsø town shimmering in the distance and northern lights lighting up the sky. This for sure has been one of my most memorable experiences, even though there is lot of other things you can do also. Family friendly ski resorts and a vast amount of cross-country ski paths gather for all winter activity lovers.
Summer Activities in Norway
If you are not a big fan of the winter and coldness, summer really is a good time to visit Norway. With the midsummer sun, the days are long or endless really, giving you all the time you want to explore the cities and countryside. While Norway is an outdoor lover's paradise with amazing opportunities to do hiking, biking, fishing and watersports around every corner, you don't need to be an adrenaline junkie to come here. The views alone are worth the trip. And the small "koselig", a very widely used term in Norway meaning cozy, towns. And the folklore and traditions including trolls and other forest creatures. And the long history with vikings and stave churches. The list goes on.
Unforgettable Experiences in Norway
I think unforgettable experiences is what Norway is all about. You don't need to win the lotto to come to Norway and do something unforgettable. You can just do a small hike from the valley floor and end up with amazing views. Or drive along the coastline shattered by fjords, big and small, and stop for a picnic and just look around in amazement. Of course, if you have bit of money to spare there are so many organised activities to do.
The Hurtigruten coastal ferry
is absolutely amazing experience, even if you just do little part of it, like we did last year and jumped in from Honningsvåg to Harstad, approximately a 24h journey. Or you can experience whale-safari in Vesterålen, king-crab safari in Honningsvåg or dog sledding during the winter in Tromsø. The only problem is how to fit it all in on just one visit!? We clearly gave in and decided to stay. This way at least we have the chance to experience it day and night, from summer to winter and with spring and autumn between. For more inspiration and information see the
Visit Norway website
. Are there any other Norway fans out there and what are your favorites? Any places you would like to visit or things you would like to experience out here? Or do you have your own magical destination you return to year after year?
I