I love black cats and pumpkins, but I'm a big scaredy-cat when it comes to ghosts. Since this is the season for spooky tales and pumpkins, I've been in touch with some of my favorite hotels asking them about possible supernatural guests.  And boy, did they give me a big
BOO!
I learned that three historic hotels in which I've been a guest are rumored to be haunted. I'm happy to say that my stay in these properties were quite normal, but some guests can't say the same.
The Carolina Inn
The stately
Carolina Inn
in Chapel Hill, North Carolina, voted one of America's Top 10 Haunted Hotels by about.com, invites guests to spend an evening with its longtime resident ghost, Dr. William Jacocks. A friendly spirit, he enjoys playing practical jokes on those who stay in what was once Dr. Jacocks' permanent home, room 256. Staff told me that Dr. Jacocks is very friendly and only bothers guests who complain. Hmm! Imagine that!  He loves to rumple the bath mat or lock guests out of their room. The Inn is offering the room with a Boo! Package that starts at $480 per night and features overnight accommodations for two in room 256, dinner for two (set for three) at the award-winning Carolina Crossroads Restaurant, a biography of Dr. Jacocks and a complimentary copy of "A History of The Carolina Inn" signed by author Dr. Ken Zogry. Book online at www.carolinainn.com/packages/room-with-a-boo, or call 800-962-8519.
The Homestead
The Homestead
, this grand mountain resort established in 1766, in Hot Springs, Virginia, is apparently also home to a jilted bride who so politely wants to know the time.  Several staff members have reported seeing a woman dressed formally in attire from the 1800s, and she asks them for the time. She thanks them politely then continues on her way.  Rumor has it that in the early 1900s, her groom got cold feet, left his fiancé in her room on the 14
th
 floor, and told her that he would be back at a certain time. Unfortunately, he never returned.  She later took her own life and still comes to the hotel with hope that her true love will return. The Homestead has a bed-and-breakfast package available starting at $219 per room. You may want to ask for the 14
th
 floor.  Oh, and be sure to wear a watch!
The Grove Park Inn
The Grove Park Inn,
a historic mountain estate in Asheville, North Carolina, has a very famous guest known as The Pink Lady who lives within the hotel's granite walls.  This gentle and beautiful guest fell to her death in the atrium area in the 1920s, and she continues to stay at the hotel, particularly in room 545.  The hotel sent me this photo from a guest. You be the judge. I've looked at it several times, and I see a woman.  Those who have seen the Pink Lady say she is like a cloud of pink dust/smoke.
Next year, the Inn will turn 100, and the Grove Park Inn is celebrating with Centennial Packages that include two nights at the Inn, spa passes, breakfast, and the honor of being part of a special time capsule.  Rates start at $413 depending on the season. Check this out!  Also in 2013, The Inn has a Spoil Me Rotten package; you can stay in the same presidential suite that President Obama and the First Lady stayed in during a 2010 visit.  Wonder if they saw the Pink Lady? This once-in-a-lifetime package can be yours for $25,000.  You do get a $3,000 shopping gift card and other amazing experiences and perks. Who knows? You may even get dinner with the Pink Lady. If you are looking for more hotel ghost stories,  you will enjoy viewing  
Historic Hotels of America
.
Photos: Martha Stewart, The Carolina Inn, The Grove Park Inn, The Homestead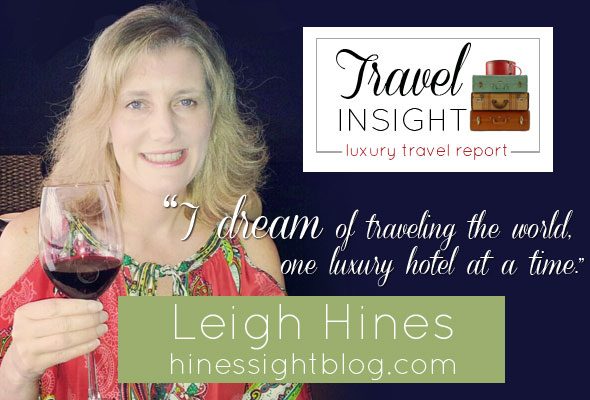 SUBSCRIBE TO SKIMBACO TRAVEL
, travel newsletter delivered to you once a week.