Welcome our new writer Sonja Hannus, who is currently in Finland, but will be traveling to New York and Hong Kong this year. Follow her inner peace journey and adventures in healthy lifestyle.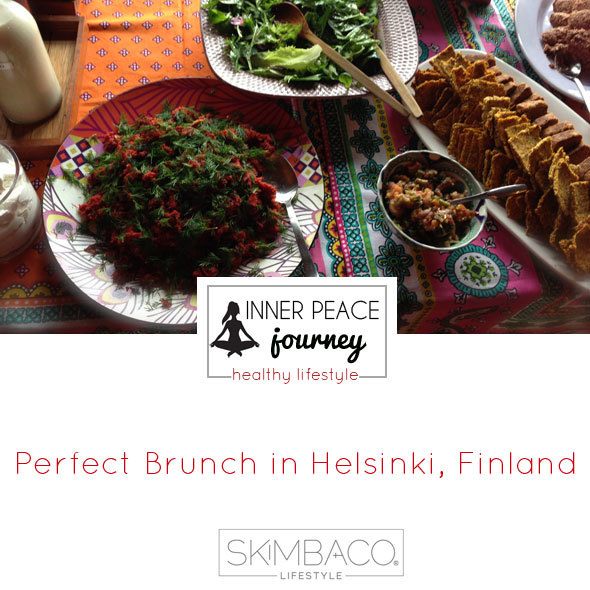 Johan & Nyström – perfect brunch spot
Brunch is one of my favorite ways to spend time. A relaxing moment with friends, including tasty food – there is no better way to start a weekend day, if you ask me. Even better if the food served is healthy and nutritious yet delicious. I've always been interested in raw food but at the same time too lazy to prepare the delicious looking dishes I see on blogs by myself. Johan & Nyström's brunch was a perfect opportunity to taste heavenly tasty raw dishes, not to mention enjoying all this in most idyllic surroundings. The cafe is located in a old brick building at Katajannokka in Helsinki, overlooking the sea and impressive huge sailing boats.
As a brunch lover, I am a demanding customer. Johan & Nyström's brunch exceeded my all expectations and without question took the place as my favourite brunch in Helsinki. I loved everything – each detail from delicious food to the surroundings, which were all perfectly though out. The food alone would have been amazing experience but the idyllic environment made the experience perfect. As a New York lover, the old brick walls and high, light space took my heart. I will definitely come back. Brunch is served every other weekend, while the cafe is open daily. I truly recommend visiting – this place is one of most inspiring in Helsinki. The cafe has landed from Sweden – Johan & Nyström's cafes can also be found from Malmö and Tullinge.
The brunch included heavenly good dishes for raw food lovers such as dried raspberries, self-made muesli and coconut yogurt, almond milk, blackcurrant sauce, "tuna" salad (made of vegetables and herbs), fresh salad, seed crackers, patees, "cole slaw", the famous zucchini pasta, avocado sauce, hummus, raw blueberry pie and chocolate brownies…. Perfection. I dare to claim that even not-so-healthygeeks will love this brunch – maybe even get excited of raw food ;)
Following pictures borrowed from Johan & Nyström website, to better illustrate the amazing feeling of the space:
http://johanochnystrom.se/fi