Today has to be our most exciting Instagram Travel Thursday yet –
we are hosting a Twitter chat at noon New York time, and at 5PM in London time TODAY on Thursday August 29th to chat more about Instagram, details in the last week's post.
And speaking of Twitter – I am today giving my two cents on whether you should push all of your Instagram photos to all of your other social media networks, such as Twitter, Facebook, Tumblr, Flickr, Pinterest and Foursquare. My answer is: it depends. Read more and see some of my photos that show what kind of photos I post when I am NOT traveling and enjoy this harvest time greeting from my home.
What's your Instagram strategy?
Whether you should share all of your Instagram photos or not really depends what you want out of your Instagram usage. Instagram is GREAT for producing good quality photo content that you can easily distribute to all of your channels with a few taps on the screen. You don't have to worry what to share on all sites – all you can do is just take Instagram photos and you can even use apps that add text to your images to get your message through better. These type of images are super popular also on Facebook and Pinterest. If this is your goal – focus on distributing the images instead of growing a loyal follower base on Instagram. Instagram is also GREAT for the community and connecting with the other users there and if you create content that is more suitable for Facebook, Twitter, Pinterest or even your blog than for Instagram, you are somewhat missing the point and missing on connecting with the Instagammers who appreciate Instagram as a stand alone platform and community. If this is your goal, focus on content that suits the Instagram community the best, and don't even worry about the other platforms.
PROS OF SHARING
– You get content for all channels with minimal effort. – You can get new followers from other channels by promoting your Instagram photos. – It's fast to get people to know what you are doing right now.
CONS OF SHARING
– People might not want to follow you on all platforms if you share the same content and find that you are over-sharing by showing the same content on all platforms. – You can lose followers by not offering platform specific content.
WHAT I DO
I share my Instagram photos via Twitter and Facebook every now and then, and usually I share older photos and not the latest photo so nobody will see the same photo in the same day on all channels. I never push my photos to all of the other channels – I want to give people a reason to follow me on different platforms, and not just on one or two. When I am traveling and find great places to visit I share them on Foursquare and add them to my Foursquare lists so people can easily find the places I recommend, and I can find them easily later on too. I have
Skimbaco Lifestyle Tumblr site
and I sometimes also share photos there. I am not really active on using Tumblr, so it is an easy way to have a Tumblr-presence. I also have a
Instagram Travel Pinterest board
, but I don't just share my own photos there – I share great information about Instagram for travelers and also Instagram travel photos from others. Many of the Instagram Travel Thursday posts also end up there. How about you? How do you share your Instagram photos?
Join the Instagram Travel Thursday Linky
Join us! Bloggers – add your blog post to the linky. Not a blogger? No problem. Join us at Instagram by using hashtag #igtravelthursday and share your travel photos. But sorry- no linking to Instagram images from the linky, just to blog posts. Get email sent to you when the Instagram Travel Thursday linky post is up (
subscribe it here
) and
add your Instagram profile link in the Instagram Travel Thursday page
and follow other travelers who have left their links there as well.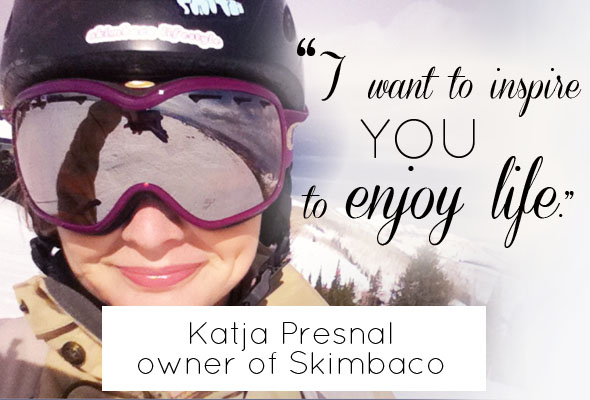 My mission is to inspire you to live life to the fullest and find your own "skimbaco," how you enjoy life where ever you are in the moment. For ideas for travel, home, food and fashion,
subscribe to weekly Skimbaco Lifestyle
feed on Mondays and
I hope you get my newsletter as well
that I sent out sometimes on Fridays.